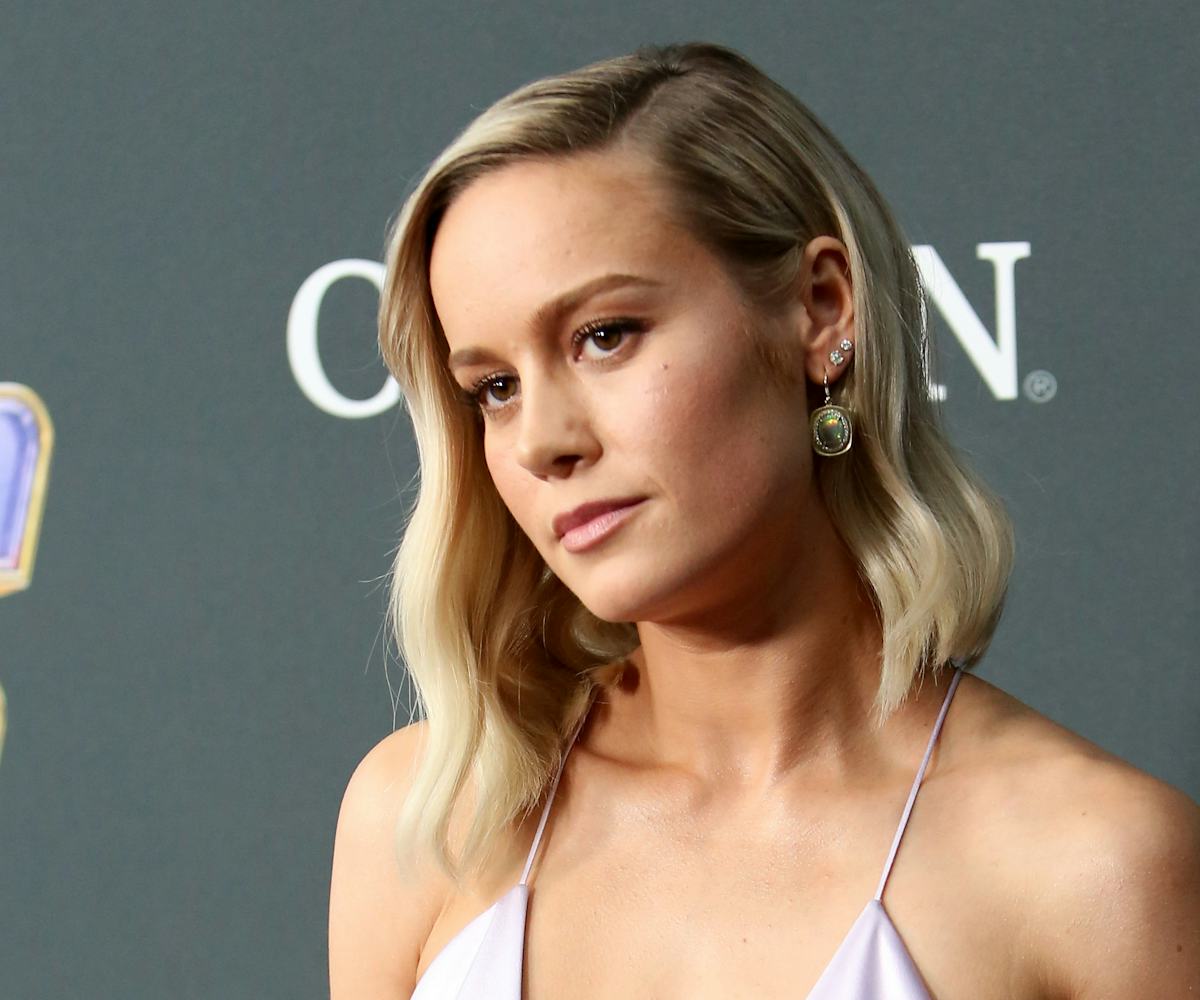 Photo by Jesse Grant/Getty Images for Disney
Brie Larson's New Haircut Has Me Hopeful For A Gay Captain Marvel
Brie Larson recently debuted a short haircut, and I feel like she's pretty much telling the Marvel execs to write her Captain Marvel character a gay story line already.
Following the release of The Avengers, we pointed out that her character served up really big queer energy, thanks to a new, short hairdo, and expressed hope that the franchise will introduce Captain Marvel as its first gay superhero. While Larson has previously stated that she wanted to "move faster" on LGBTQ representation, now, she's made it clear that she is just as devoted to making Captain Marvel gay.
At the MLH Sigil fragrance launch party, Larson sported a new chop that could definitely qualify as a bisexual bob. To make her case even stronger, she wore a pantsuit paired with sneakers.
This is a gay fashion moment, and Marvel needs to catch up!