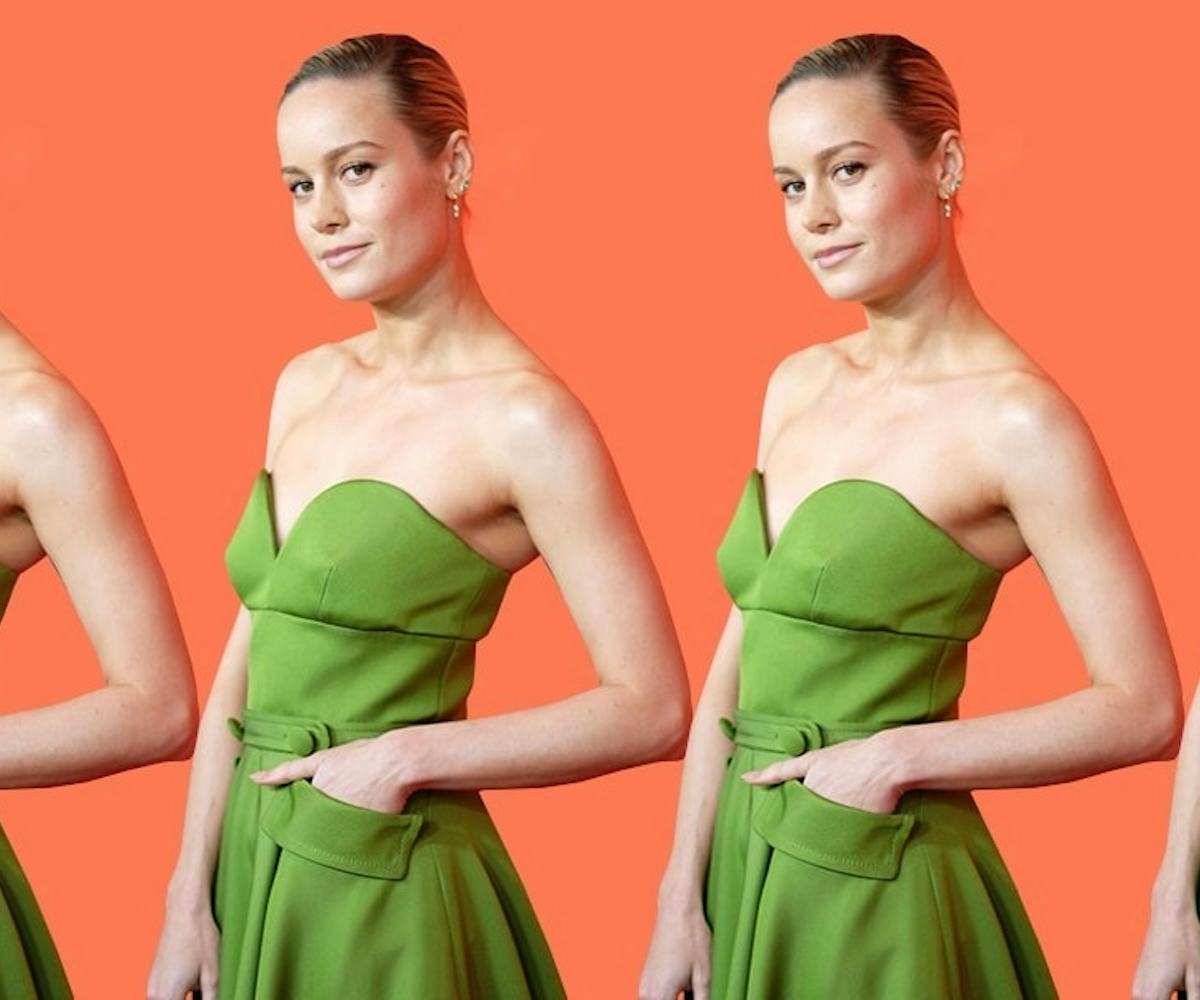 Photo by Dimitrios Kambouris/Getty Images for TIME
Brie Larson Wore The Pocket Dress To End All Pocket Dresses
Pockets are officially the best red carpet accessory
Though there were many incredible red carpet looks at last night's Time 100 Gala, we're going to have to go ahead and crown Brie Larson as the night's best dressed. We mean, just look at that dress!
Larson wore a custom Prada gown in a lush green shade (perhaps an allusion to the green Time Infinity Stone from the Marvel universe?), and while the dress as a whole was gorgeous, we were obsessed with one particular detail. On each hip, a pocket was sewn, simultaneously accentuating Larson's hips and giving her a place to put her hands.
The pockets were definitely her standout accessory, too: her hands and chest were free of any jewelry, and she opted for a simple makeup look and a slicked-back hair to round out her look. Put those pockets front and center!
Honestly, thank you, Brie, for making pockets high-fashion.