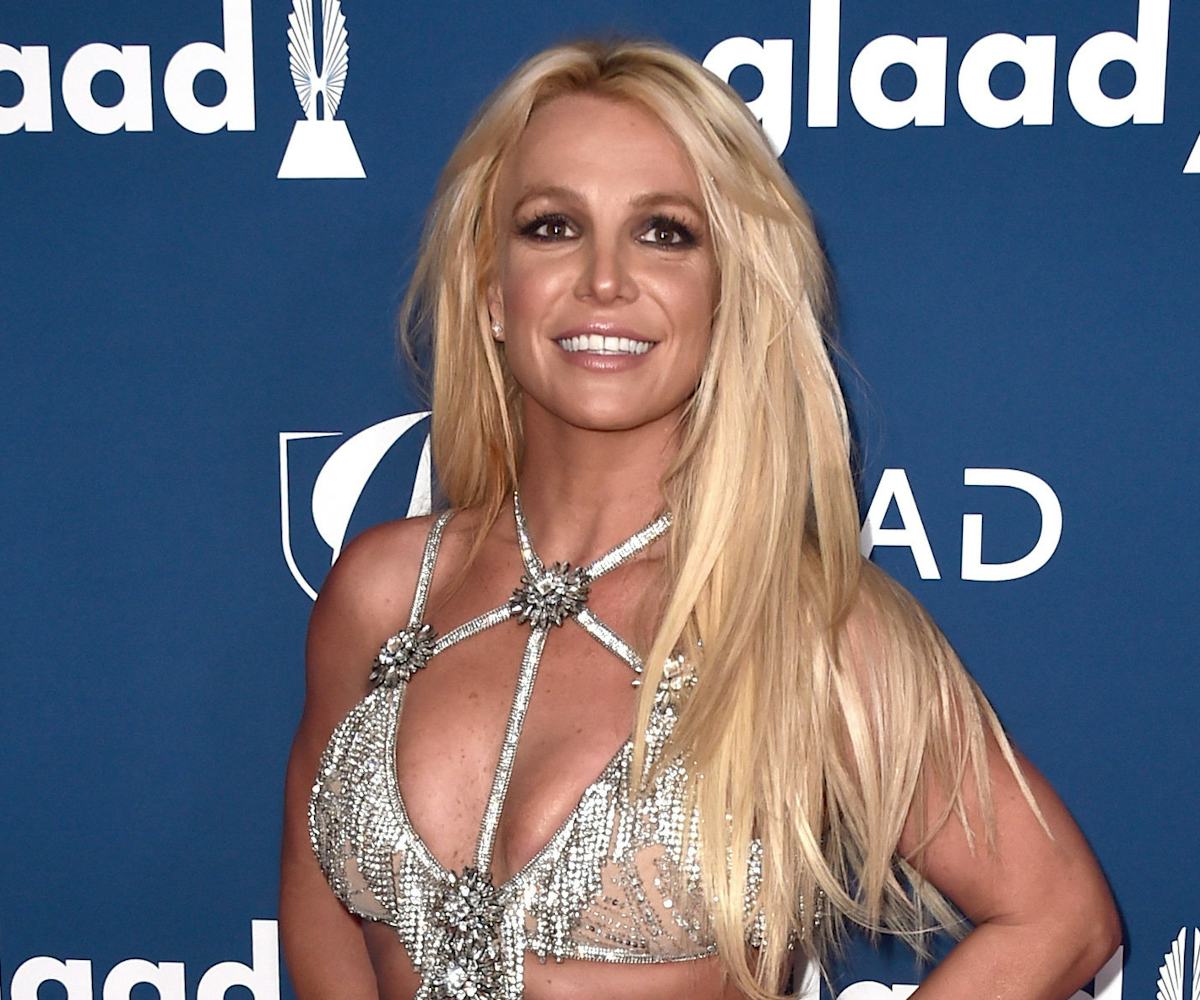 Photo by Alberto E. Rodriguez/Getty Images
Britney Spears Will Play The Voice Inside Your Head In New Film
She's returning to the big screen!!!
Britney Spears will return to the big screen for the first time since she made an appearance in Crossroads almost 17 years ago, making a cameo in the forthcoming horror comedy Corporate Animals.
The film, which stars Jessica Williams, Ed Helms, and Demi Moore, is premiering at Sundance this week. In a panel for the Los Angeles Times, director Patrick Brice announced Spears' appearance.
"The ghost of Britney Spears is in our movie. One of our characters—Calum Worthy's character, Aidan—is obsessed with Britney Spears, and there's a runner of him as he's going crazy thinking that he is hearing Britney speaking to him from the walls," Patrick explained. "Through a series of connections we were able to get 10 minutes of her time to record this, which was so awesome."
Apparently, the announcement was so secret that even some of the cast members themselves didn't know. During the panel, Williams was surprised to hear the news. "That is awesome. Wow, that's awesome. I gotta hear the outtakes," she said. "I'm obsessed."
Late last year, Spears put an indefinite hold on her Las Vegas residency and forthcoming album to focus on her father's health, so we're glad she fit this cameo into her schedule beforehand. The film doesn't have a release date just yet, but we'll be keeping our eyes peeled for any news on when we'll get to see Brit in theaters again.