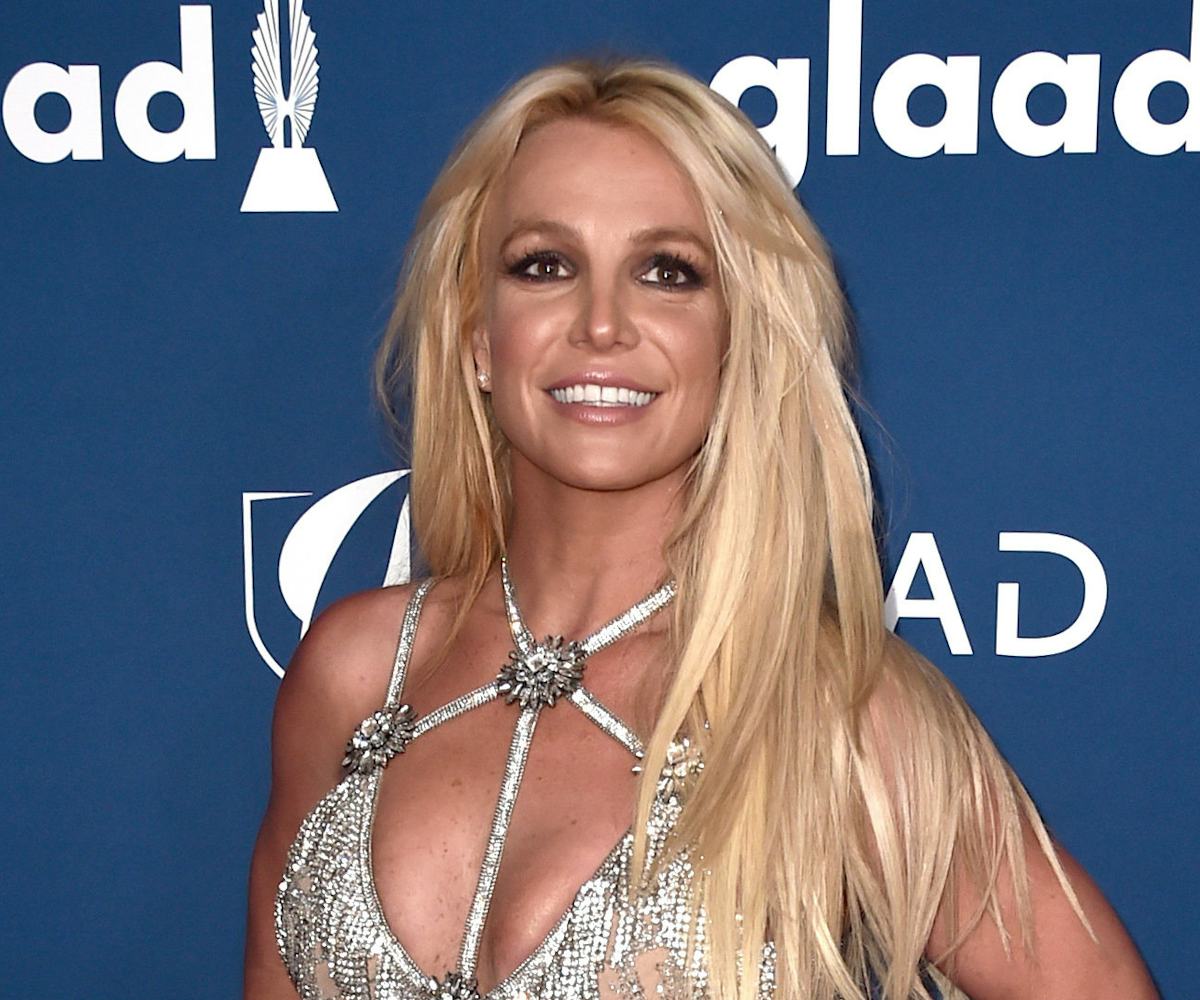 Photo by Alberto E. Rodriguez/Getty Images
Britney Spears Granted Restraining Order Against Former Manager
This isn't the first time she's taken him to court
Britney Spears has been granted a five-year restraining order against her former manager Sam Lufti. The order, which also protects Spears' father James Spears, was previously temporary; it has now been extended. James and his lawyers appeared in court, but Britney did not.
Per Billboard, James testified that Lutfi "has been a 'predator' on his family for more than a decade whose harassment has recently resumed." Lufti's Twitter account was apparently the source of a lot of their evidence against him, seeing as it is filled with tweets "critical of Spears' circumstances and those surrounding her." They suggested that Lufti has tried to incite fans who are critical of James' conservatorship and have participated in the #FreeBritney movement. Los Angeles Superior Court Judge Brenda Penny ruled in James' favor, pointing to tweets as "illegal incitement." The restraining order blocks Lufti from "contacting the singer or her family or making disparaging statements about them online."
The Spears family has fought Lufti in court before, with a restraining order granted in 2009. Chad Hummel, an attorney for the conservatorship, noted that Lufti has "been asked repeatedly to stay away from this family."