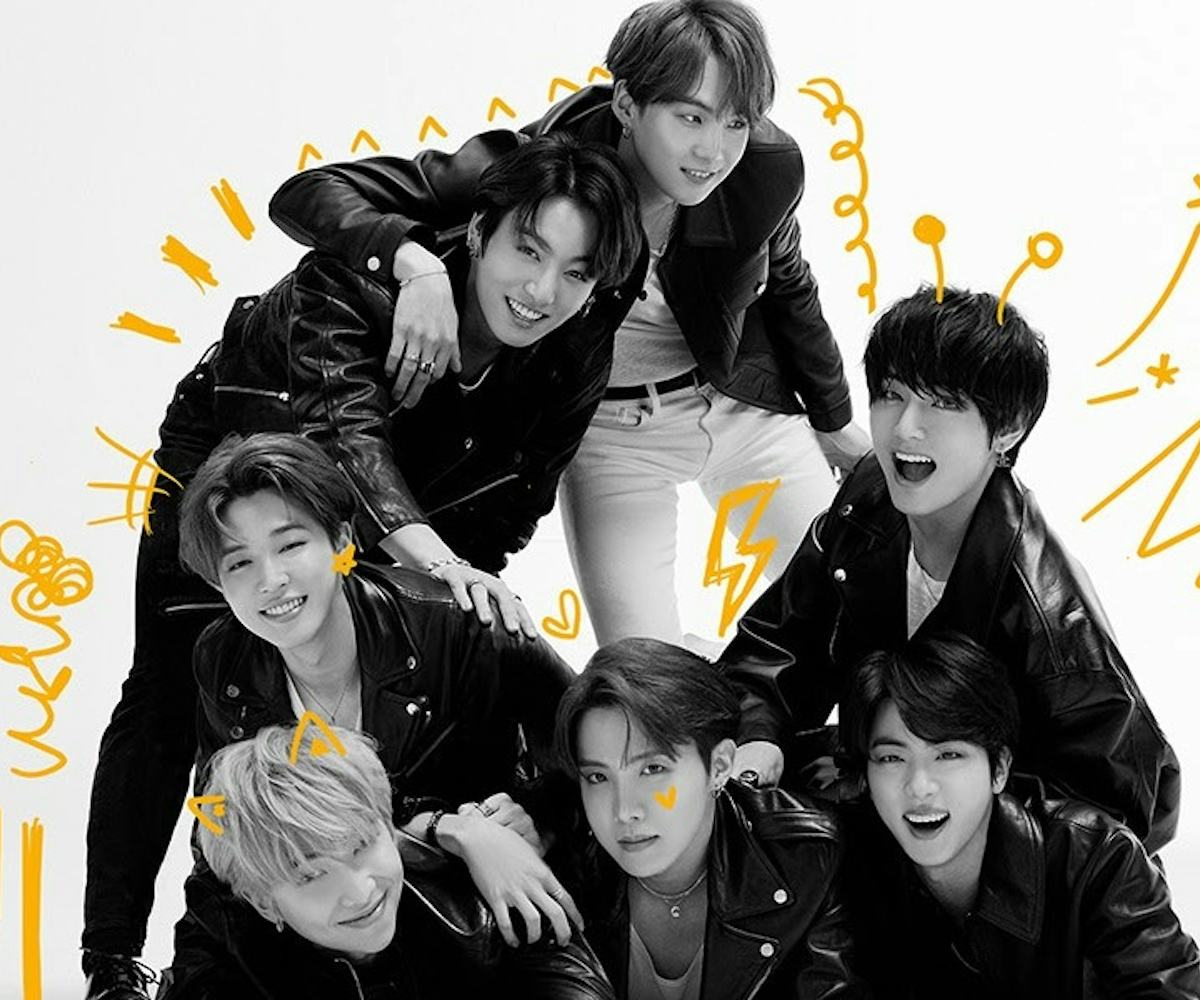 Courtesy of the artist
Here Are All The Hidden Collaborators On BTS' 'Map Of The Soul: 7'
From Troye Sivan to Daniel Caesar to Sia
BTS is making headlines once again with the release of MAP OF THE SOUL: 7, their seventh studio album, just a day after the South Korean boy band became the first musical act to debut a song on TikTok with their single "On."
Although they're known for producing and writing many of their tracks, the group enlisted the help of many of pop's favorite artists for MAP OF THE SOUL: 7. According to the credits available on Genius, some of the biggest collaborators lent their writing chops to the tracks instead of their voices, helping the boyband create one of their most collaborative and colossal-sounding albums yet. Troye Sivan and rising artist Allie X, no strangers to working together, helped write "Louder than bombs." Pop veteran Ed Sheeran appears as a co-writer for "Make it Right," which was released last year and later remixed with Lauv. DJ and rising pop star Elohim contributed her pen to "We Are Bulletproof: The Eternal."
As for the artists who lent their vocals to the new record, Halsey was featured in "Boy With Luv," which broke YouTube's record for most views in 24 hours. This came just after Suga was featured in Halsey's latest album Manic in the track "SUGA's Interlude." Halsey previously chatted with Zane Lowe for Apple Music's Beats 1 Radio about her friendship with the band and how "Boy With Luv" "was a fun and really awesome experience for both of us … it was a historical moment."
Finally, Sia helped close out the album with "ON," which is featured in their Kinetic Manifesto Film: Come Prima, chock-full of fiery dance sequences. The official music video is set to be released on February 28. Stream the album and watch the "ON" Kinetic Manifesto Film: Come Prima, below.
Correction: A previous version of this story referenced the wrong Daniel Caesar. It has been updated.