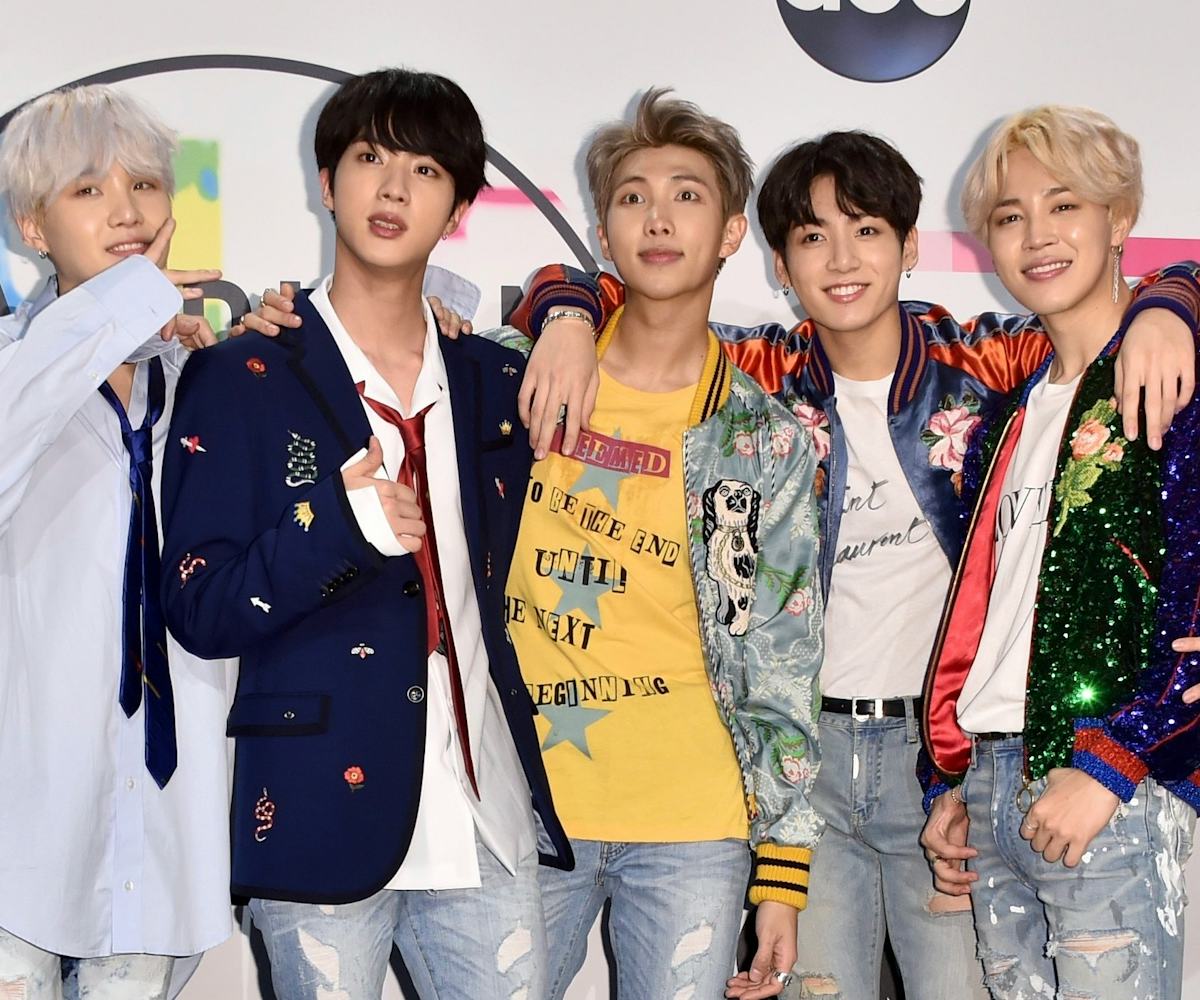 Photo by Alberto E. Rodriguez for Getty Images
BTS Are Set To Make History With Their 'SNL' Performance
It will come just one day after their new album release
The insanely popular Korean boyband BTS is set to perform on Saturday Night Live in April, becoming the first K-pop act to grace the New York stage. The stars will join host Emma Stone on April 13, following performances by Tame Impala (March 30) and Sara Bareilles (April 6).
The announcement came in a tweet from SNL, sending fans into a frenzy in the replies. "Do you even know what you did to my heart, soul, life, and everything that I live for?" said one stan. "You can't just drop this on us and expect us to be okay!" said another. Quite honestly, the chance of seeing the seven Korean heartthrobs in a skit with Kate McKinnon is enough for me to agree with them.
The appearance on the show is a pretty big deal for the band, who has reached insane levels of international stardom with their Korean dance-pop. BTS' performance as the show's first K-pop band speaks volumes to their global influence and the genre's popularity. To add to the excitement, K-pop and J-pop groups are taking the 2019 festival season by storm.
BTS' performance will come just one day after their April 12 album release, making their appearance on the show even sweeter. The album, titled Map Of The Soul: Persona, will be group's first since 2018's Love Yourself: Answer and Love Yourself: Tear. The band's SNL debut will be their first live show following the album's release and comes just before they embark on their world tour in May.