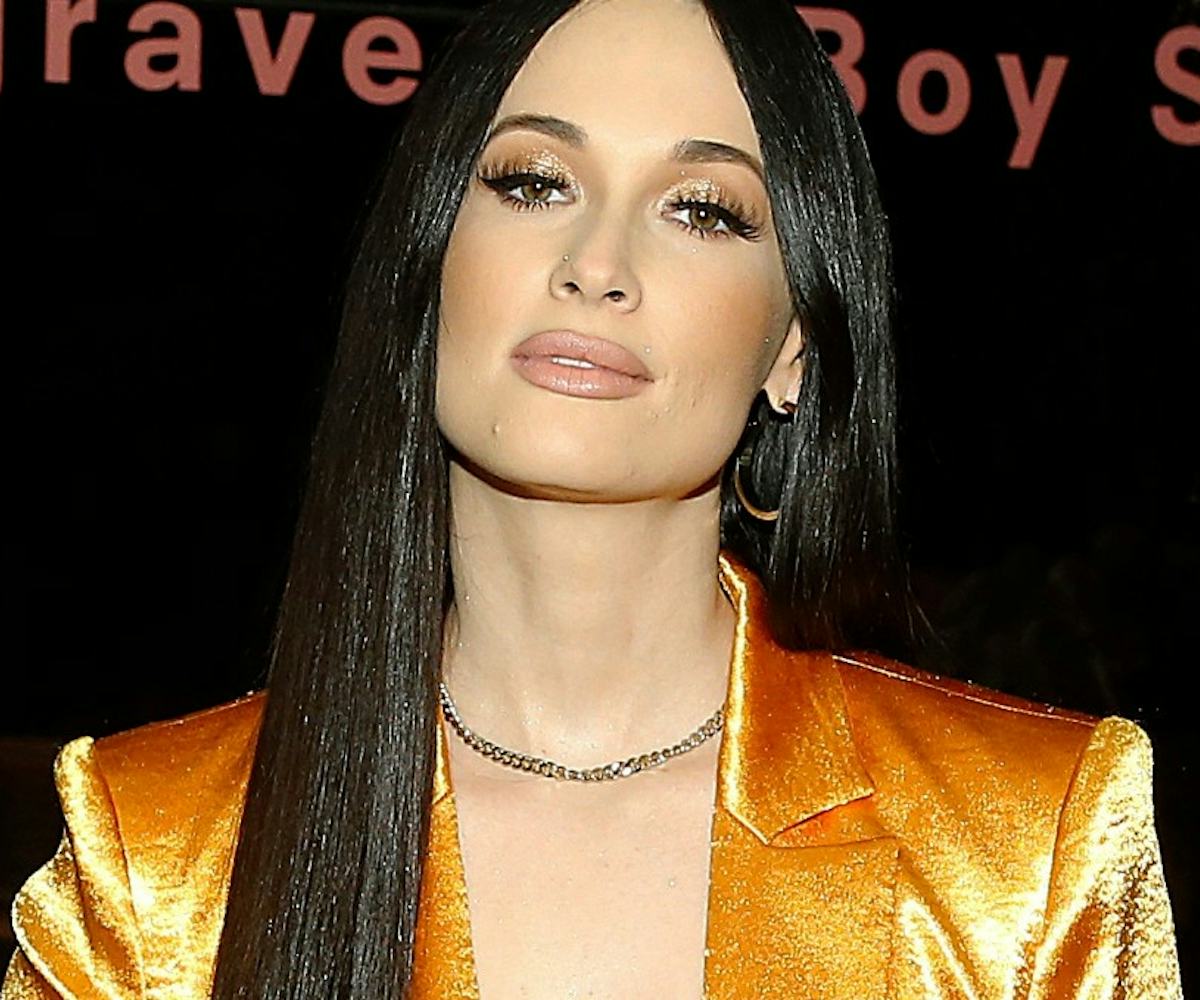 Photo by John Lamparski/Getty Images
Kacey Musgraves Is Selling Her Most Major Performance Looks
All proceeds will go toward Tennessee forest preservation
If you've ever wanted to get your hands on one of Kacey Musgraves' iconic sparkly rainbow jumpsuits, well, you're still out of luck. But you can now get the next best thing: other clothes, accessories, and shoes the country-pop singer has worn on and off the stage. That's right — Kacey Musgraves' clothes will be for sale through the Instagram account Stage to Closet, and you can find anything from an incredibly on-trend and cozy sherpa bomber to a pair of extremely Southern turquoise studded horseshoe earrings. The "Slow Burn" singer, who announced the sale Monday night via her Instagram, noted that all the proceeds from the sale will be going toward Tennessee urban forest preservation.
Since the release of her Grammy-winning record, Golden Hour, in 2018, Musgraves has established herself as a one-to-watch in fashion, though her over-the-top, bordering on camp looks have long been a staple in her life thanks to her Texan upbringing. Through her many fringed suits, flared-leg jumpsuits, and cowboy hats and boots, Musgraves was certainly also a crucial member in helping usher in 2019's explosive yeehaw agenda, the fashion trend that saw cowboy attire resurrected as mainstream cultural cachet.
While most of Musgraves' pieces up for sale on Stage to Closet are cozy basics, with the occasional colorful piece, there are still gems to get your hands on ASAP. Like the black fringed jumpsuit that would be perfect for a disco party or the red, "yeehaw"-embroidered cashmere sweater.
Check out some of the best pieces below.