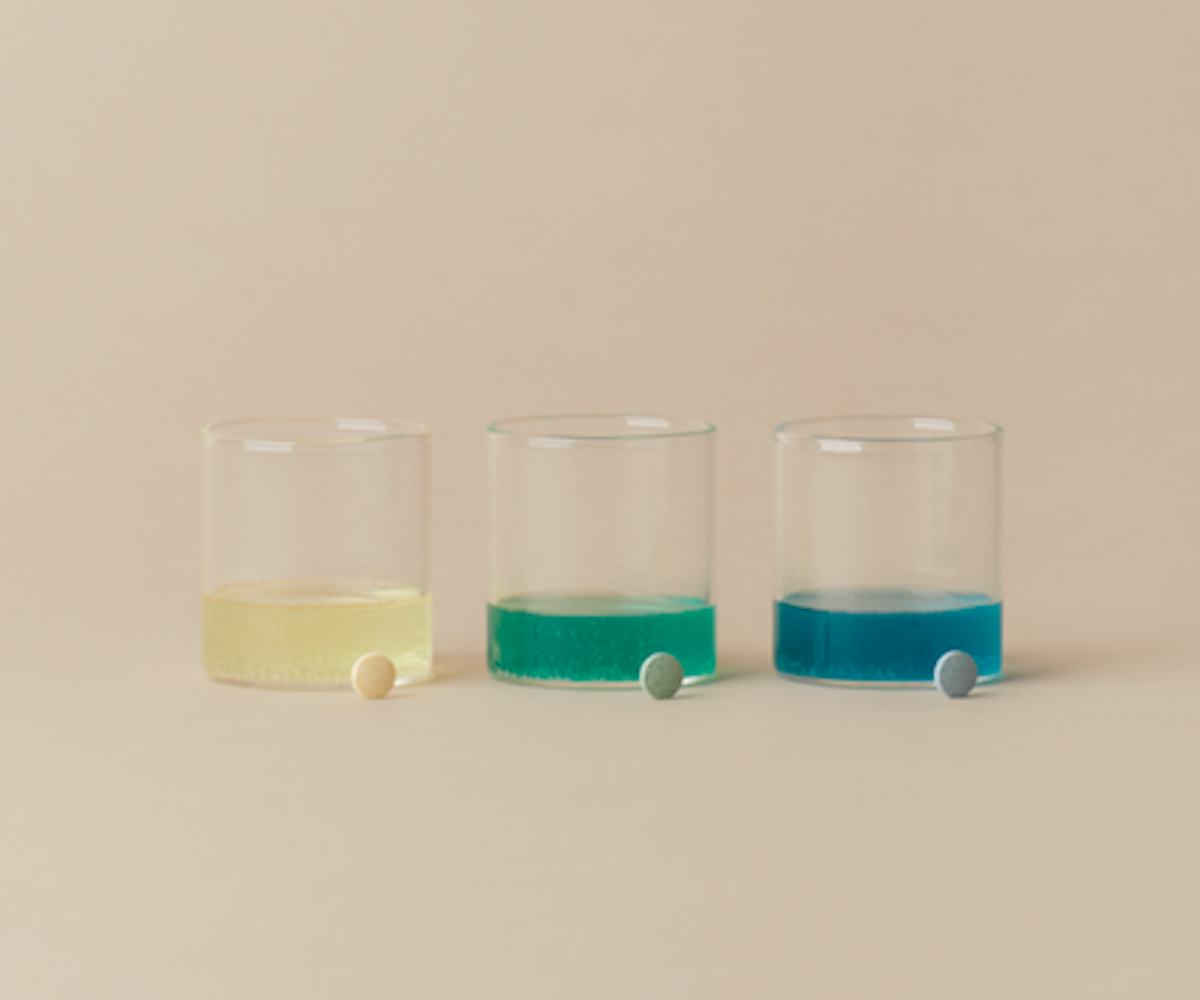 Image courtesy of By Humankind
This New Natural Mouthwash Is Also Sustainable — But Does It Work?
By Humankind's new tablet design eliminates single-use plastic waste by 100 percent
In a time where sustainability is used more frequently as a marketing tactic than a true driving force, personal care brand By Humankind has walked the walk, backing up its ethos and mission to reduce the world's dependence on single-use plastic — without sacrificing quality or convenience — with action and innovation. Today, the brand raises the bar that much higher by launching the next generation of By Humankind's non-liquid, tabletized mouthwash that reduces single-use plastic waste by 100 percent.
While the mouthwash isn't new, its innovative new packaging is — featuring a portable and refillable container nestled within a glass cup that makes it easy to dissolve the tablets (one per use) in water and swish. Available in packages of 60, the all-natural tablets themselves are alcohol-free and come in various flavors, ranging from Ginger and Mint-Lemon to Peppermint. You're even able to select your color of container (navy, green, or orange), that's meant to be kept once you've made your way through the product. When you need a refill of tablets, another 60 come shipped in a 100 percent compostable pouch. More than just being sustainable, the mouthwash falls at an accessible $10 price point, too.
Like with many personal care products dubbed as all-natural (see: deodorant), the question of whether or not it actually works is a valid one. I won't say it didn't take some getting used to By Humankind's version of mouthwash, because it surely did. Due to the product's natural formulation — consisting of seven ingredients, including baking soda, tartaric acid, and thymol — the icy, tingly feeling I've been accustomed to from mainstream mouthwashes over the years never came. At first, it made me wonder, then, if it was working; but I was satisfied with how it held up throughout the day, not drying out my mouth and keeping bad breath at bay as much as any other product I'd used in the past. I found the texture a bit chalky, though its a trade-off I'm willing to make for the long list of positives. If mouthwash is already in your daily lineup, I'd suggest spending $10 and testing this sustainable option out for yourself.
Check out the new packaging, below, and purchase it here.