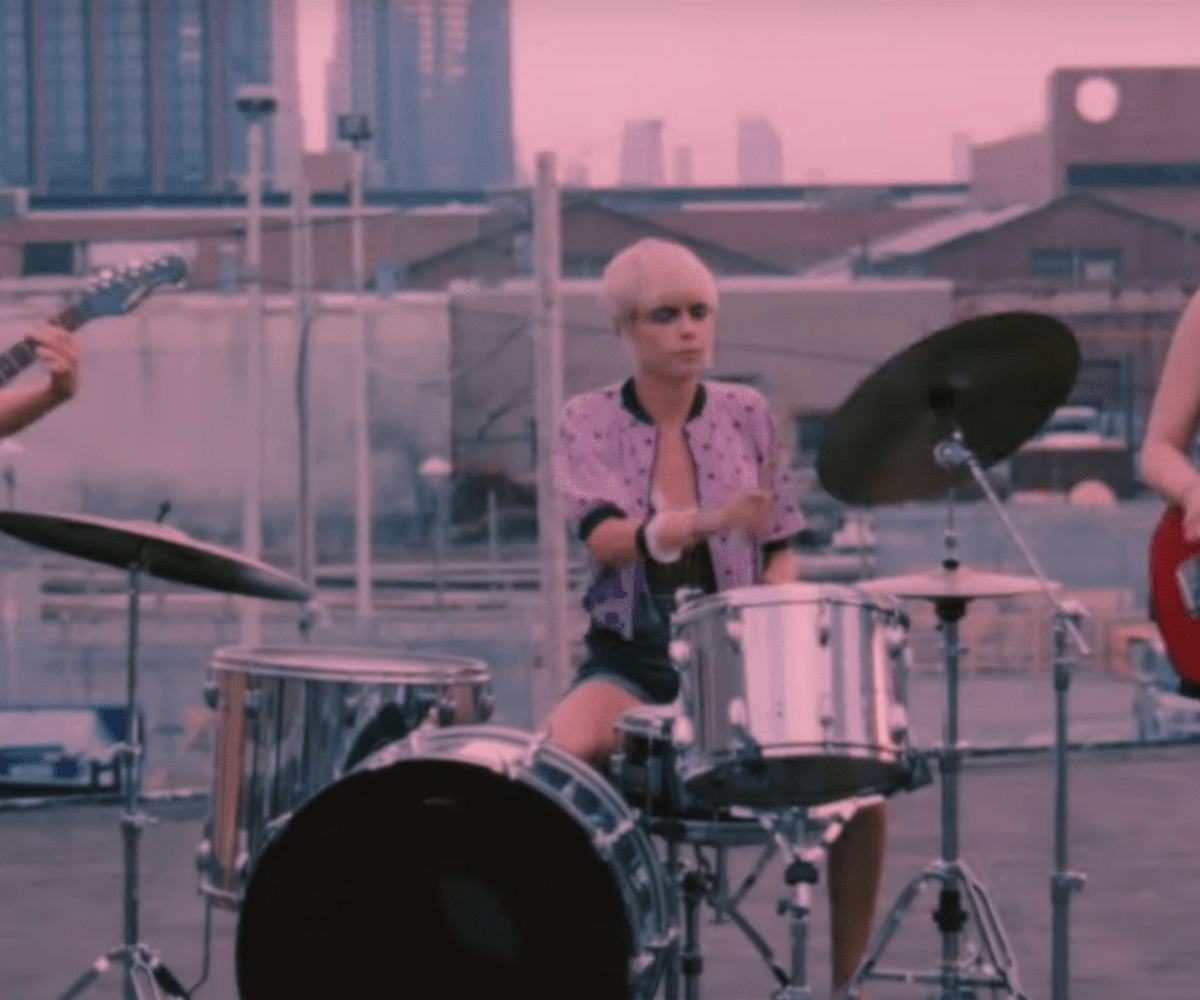 Photo Via YouTube.
Cara Delevingne And Ashley Benson Rock Out In New 'Her Smell' Music Video
Rumored couple Ashley Benson and Cara Delevingne, along with Dylan Gelula, are in Alex Ross Perry's latest feature, Her Smell, as the rock trio Akergirls. A new video, premiered exclusively by Refinery29, shows the group in character and rocking out on a rooftop.
The ladies are seen singing their song "Can't Wait" in '90s grunge-ish attire. Delevingne, with a platinum blonde bowl cut, plays the drums, Benson the guitar, and Gelula the bass. In the film, Akergirls are the up-and-coming girl group that Elisabeth Moss' punk rock character Becky Something helps mentor.
Judging from the clip, Delevingne appears to be the most at home in her role as a rock star. It might help that this isn't her first music video. The actress-model released her first video for the film Valerian and the City of a Thousand Planets back in 2017. She also, more recently, was featured on and starred in the video for Shy FX's single "Rudeboy Lovesong." So maybe a more appropriate title for Delevingne, now, is actress-model-singer.
Watch the Akergirls' video for "Can't Wait," below.