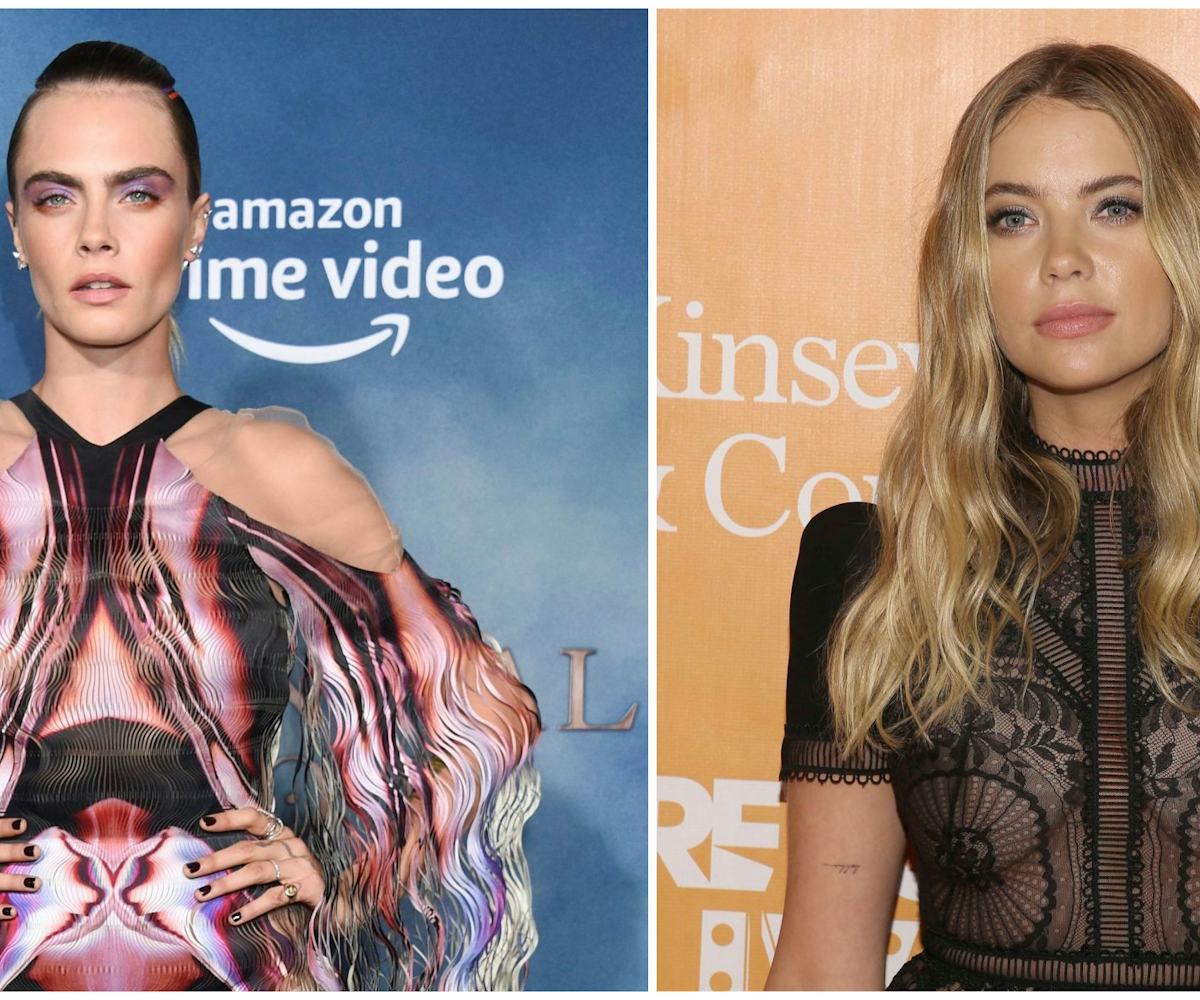 Photos via Greg Deguire/January Images/Shutterstock, Donald Traill/Invision/AP/Shutterstock
Cara Delevingne Is "Proud" Of Her "Sacred" Relationship With Ashley Benson
The model-actress opened up about why she kept the relationship secret for so long
In a new interview with Elle U.K., Cara Delevingne reveals that the reason she has been hesitant to open up about her love life and Ashley Benson is because she feels that their relationship is "sacred." I'm not crying, you're crying.
In the interview, Delevingne shares that she's "just better when I'm in love." She continues, "It just feels incredible when you're not alone, when you're facing the world with someone else." Following Delevingne and Benson confirming that they're dating during Pride month, after months of speculation, the model-actress was asked why she'd previously been so hesitant to talk about their relationship.
"Because it's sacred," she says, though she reveals that she's become more open about it because she doesn't want people thinking that she's hiding her sexuality. "I get why people care so much, and I don't want to be so secretive that people think I'm ashamed of anything," she says. "But I've never been in a relationship where things are so public, or where I posted pictures of someone else."
Speaking about her current relationship, she says, "This seemed different. We had gotten to the point where we had kept it a secret, or at least not wanted attention, and now I feel like I'm not going to not be proud."
Although they're definitely the real deal, Delevingne notes that this doesn't necessarily mean the couple will be making their red carpet debut anytime soon, pointing out that being proud to be with Benson "isn't the same thing as wanting to pose on a red carpet together, either." Fair.