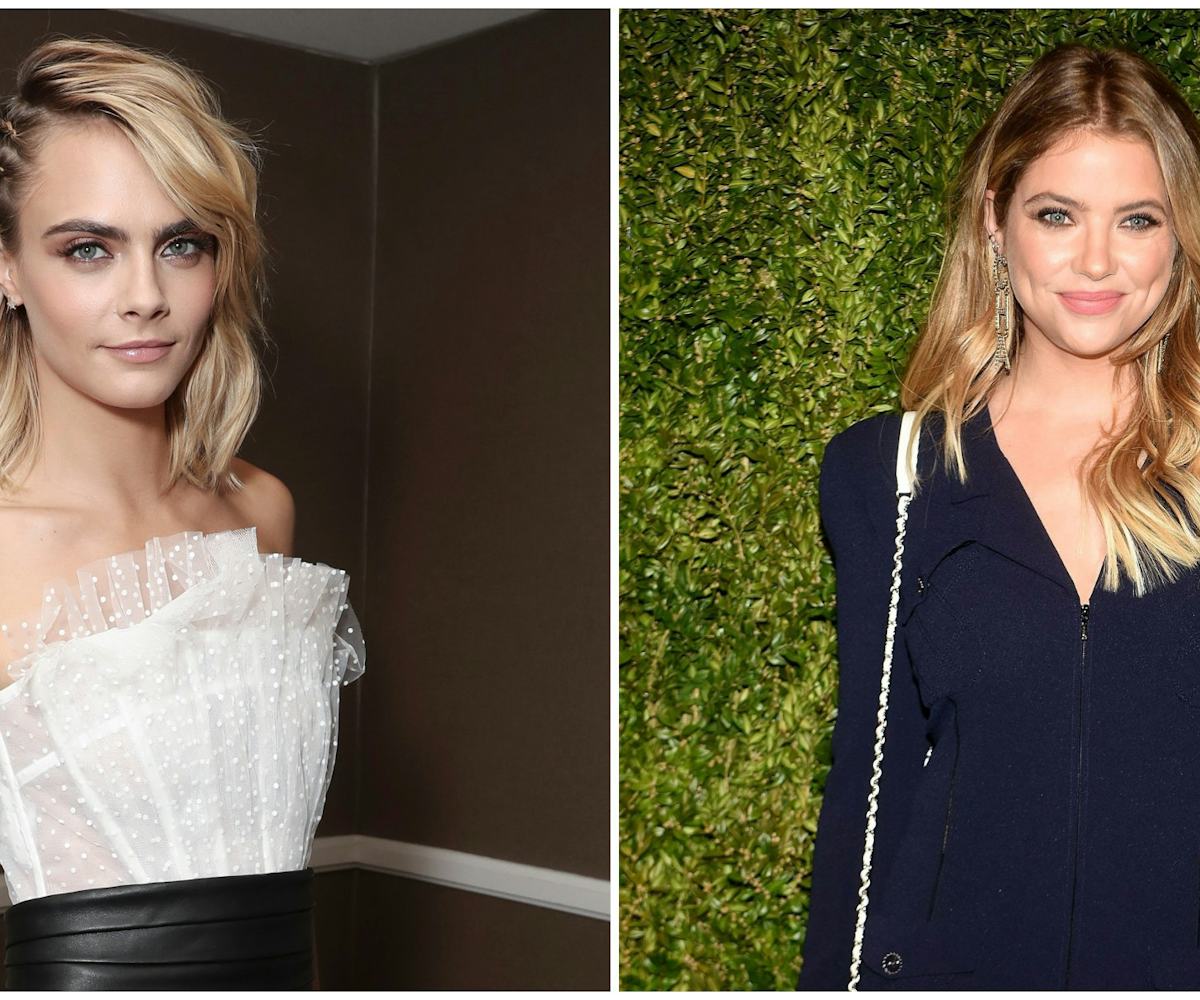 Photos via Todd Williamson/JanuaryImages/Shutterstock, imageSPACE/Shutterstock
Cara Delevingne And Ashley Benson Had A Very Unplatonic "Friendship Ceremony" In Vegas
Tbh it sounds way better than marriage
Rumors circulated over the weekend that Cara Delevingne and Ashley Benson had been married by an Elvis impersonator in Las Vegas. But now, a source says that this is not the case; instead, the two had a different type of ceremony in Vegas a while back.
The Sun on Sundayreported that the two had legally wed at the Little Vegas Chapel and quoted the venue's owner, although E! News points out that no marriage license could be found. A new source told E! that the two have not legally wed, although they did have a "fun friendship ceremony about a year ago." But, don't take this to mean that the two just see each other as friends.
A friendship ceremony, however platonic it may sound, is actually just a wedding without the legal paperwork, according to the Little Vegas Chapel. Also known as commitment ceremonies, they're held for couples who don't want the legal bind of a marriage license but still want to commit to one another.
Of course, neither Delevingne or Benson have publicly addressed the rumors, nor have they revealed whether they're actually even engaged. But, marriage or not, you know their love is the real thing, because of the following two words: sex bench.