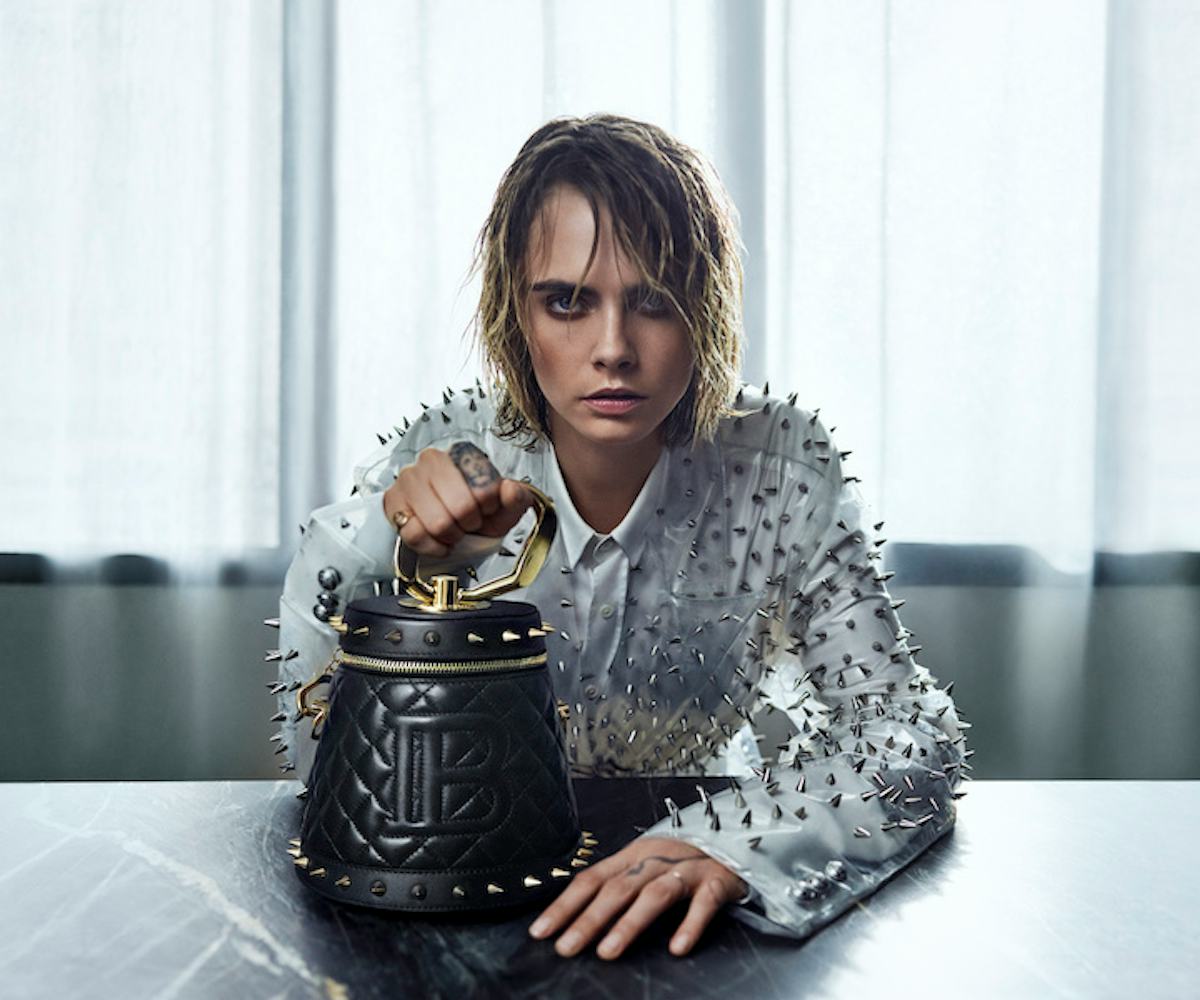 Photo courtesy of Balmain
Cara Delevingne Designed A Line Of It Bags With Balmain
These are for the fashion rebels
It looks like model-actress-musician Cara Delevingne can now add handbag designer to her already-extensive résumé. Delevingne recently teamed up with her good friend and Balmain creative director, Olivier Rousteing, to create what are bound to become the brand's Fall 2019's It bags: the BBag, the Romeo, and the Twist.
Each new handbag style perfectly captures Balmain and Delevingne's rebellious spirit, made with black quilted leather and heavy on gold studding and tough, heavy-duty hardware. It's only a matter of time before we see fashion's elite and street style darlings all over the world carrying these new edgy styles.
Along with the new bags comes a new campaign, with Delevingne being her usual rebel self in head-to-toe Balmain. "Cara is the star because it's to everyone that she is the embodiment of the Balmain rebelle—the self-assured troublemaker with an invigorating, new type of rebellious spirit," Rousteing says in the official press release. "Cara reflects the strong and confident attitude of the women of my generation, women who are not content to simply push back—instead, they revel in pushing forward (while making sure to push every single button along the way)."
And while this may be Delevingne's first design venture with the fashion house (she starred in the brand's campaign earlier this year) , Rousteing promises it won't be the last: "I am certain that we have many more adventures ahead of us."
Check out the full campaign, below.