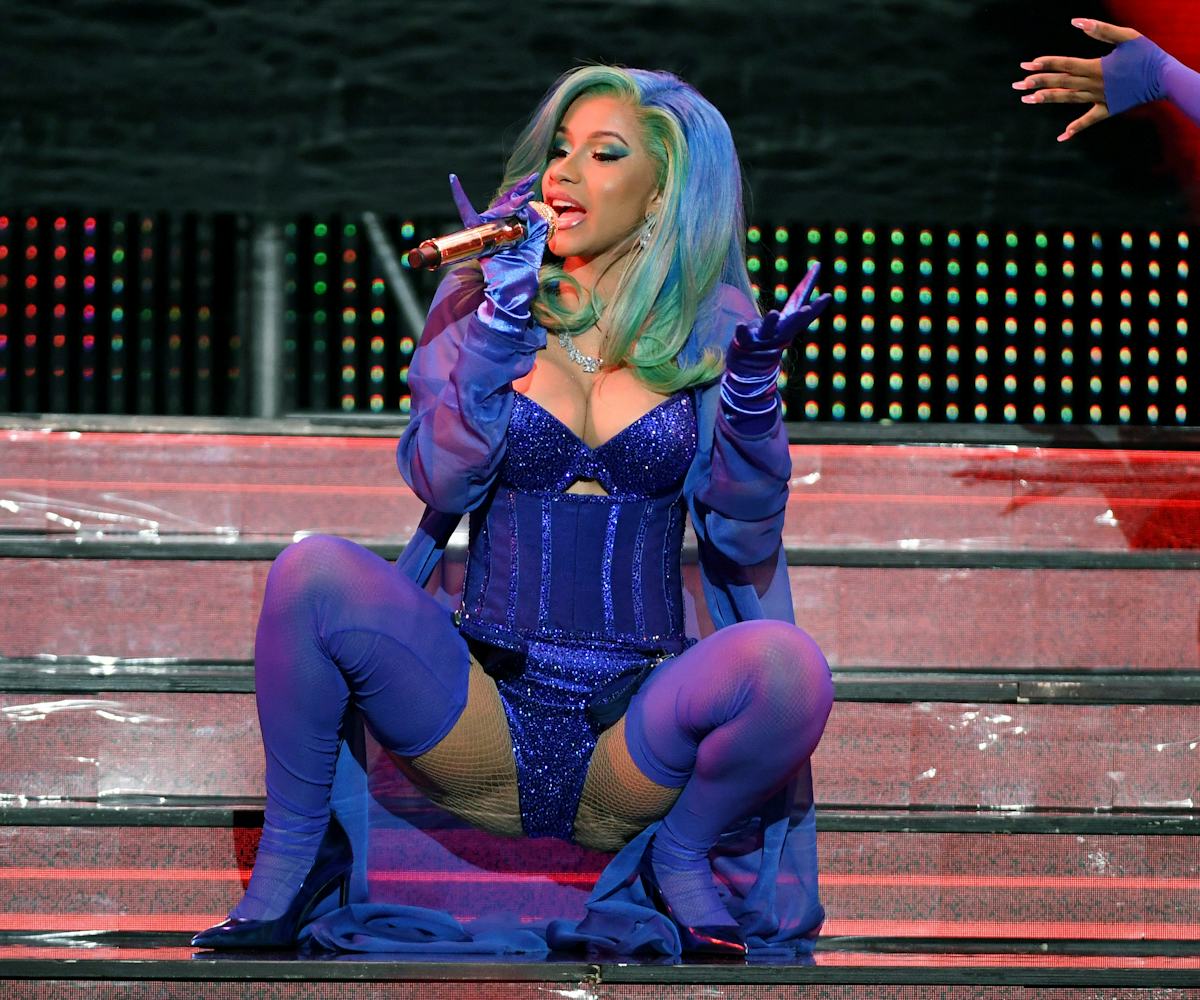 Photo by Ethan Miller/Getty Images.
Cardi B Got Into Porn Star Spirit To Perform At The Adult Video News Awards
She was the first woman ever to perform during the event
Award season is well underway, and so far the most interesting one hasn't been the SAGs or the Golden Globes. Nope. It was this weekend's Adult Video News Awards. The 2019 event made history by having its first-ever female performer: Cardi B.
Every year, the Las Vegas event honors creativity and innovation in the adult film industry. With categories like Most Outrageous Sex Scene and MILF Performer of the Year sitting right alongside Best Actor and Actress, it's unofficially called The Oscars of Porn. So it makes sense that they would enlist the help of a musical guest that was just as big of a deal, and Cardi did not disappoint.
She put on what looked like an amazing show, in one clip admitting that she was more excited about this performance than her upcoming set at the Grammys. What's more is that she seemed to really get into the spirit of the event. On social media, she posted several shots of herself in the blue lingerie set she performed in, and a bonus green outfit, too. She captioned one "AVN awards..... I'm a little pornstar today."
In a separate clip with back-to-back Boomerangs (that I literally can't stop watching), the rapper rubbed her vagina and straddled a couch with her head cocked back in faux ecstasy. If the AVNs has a Best Porn Star Impersonation category, Cardi just bagged it.