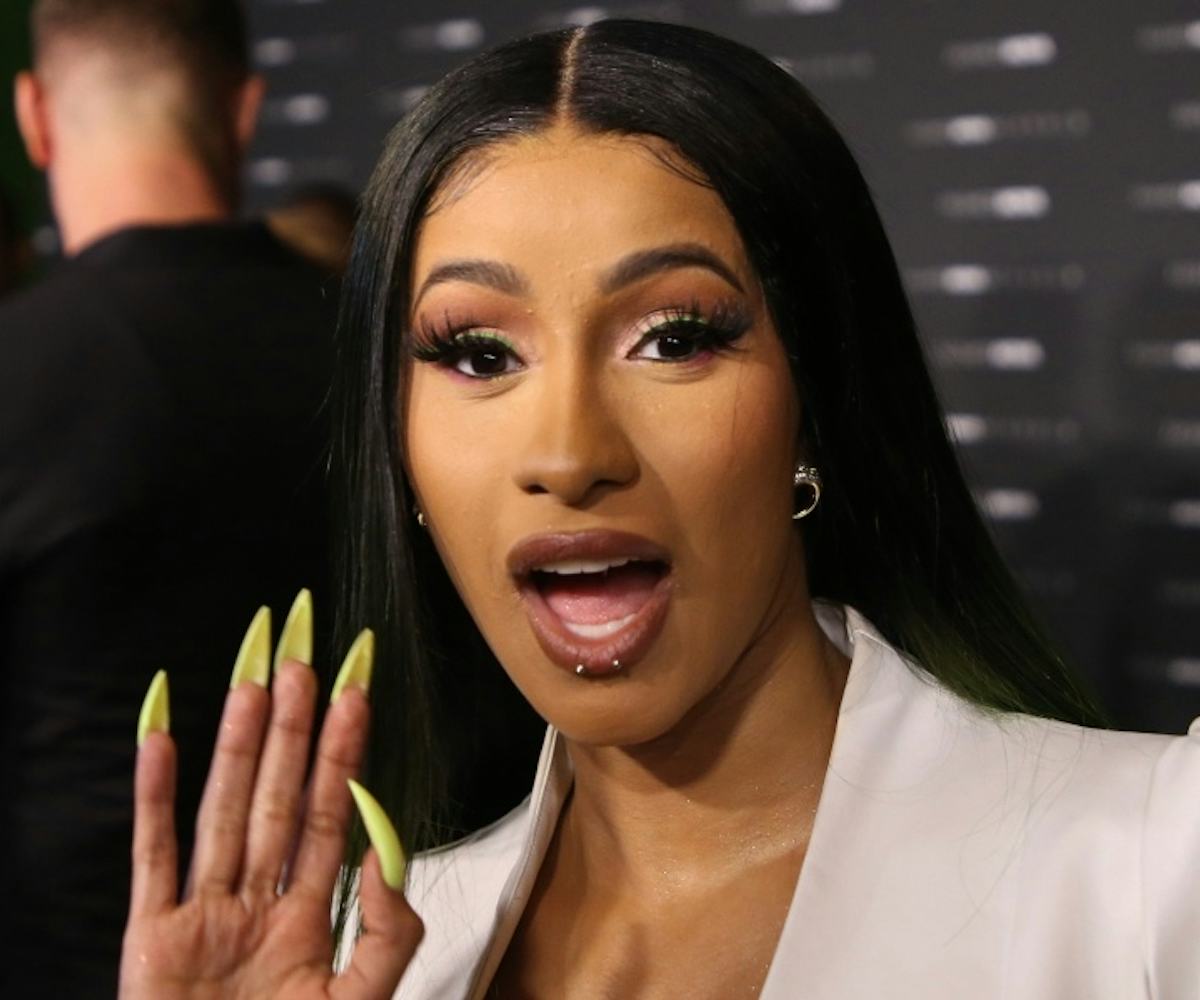 Photo
Cardi B Will Be In A Bernie Sanders Campaign Video
In which they'll talk student debt, climate change, and minimum wage
It's no secret that Cardi B is a politically engaged citizen. While some people see her Dominican-New York accent, her career as a rapper, her lack of a college degree, or even her enthusiasm for twerking as cause to discredit her opinions on more serious matters, Democratic presidential candidate and Senator Bernie Sanders knows that Cardi's influence can engage young people in the upcoming election. The two have now teamed up for a video.
According to CNN, they are working on a campaign video meant to target young people specifically. He told the news outlet, "The future of America depends on young people. They are voting in large numbers, but not large enough numbers." He's not wrong for hoping that a woman with over 48 million Instagram followers could possibly help achieve that goal.
Cardi—who recently tweeted that she felt we "let him down" in 2016—spoke to Sanders about student debt, climate change, and the minimum wage. They had the filmed conversation in Detroit at a place that couldn't be more on-brand for the rapper: a Black, female-owned nail salon.
Following their meeting, Cardi thanked Sanders on Instagram for sharing how he plans to "change this country." She concluded, "LETS LEARN OUR CANDIDATES!"