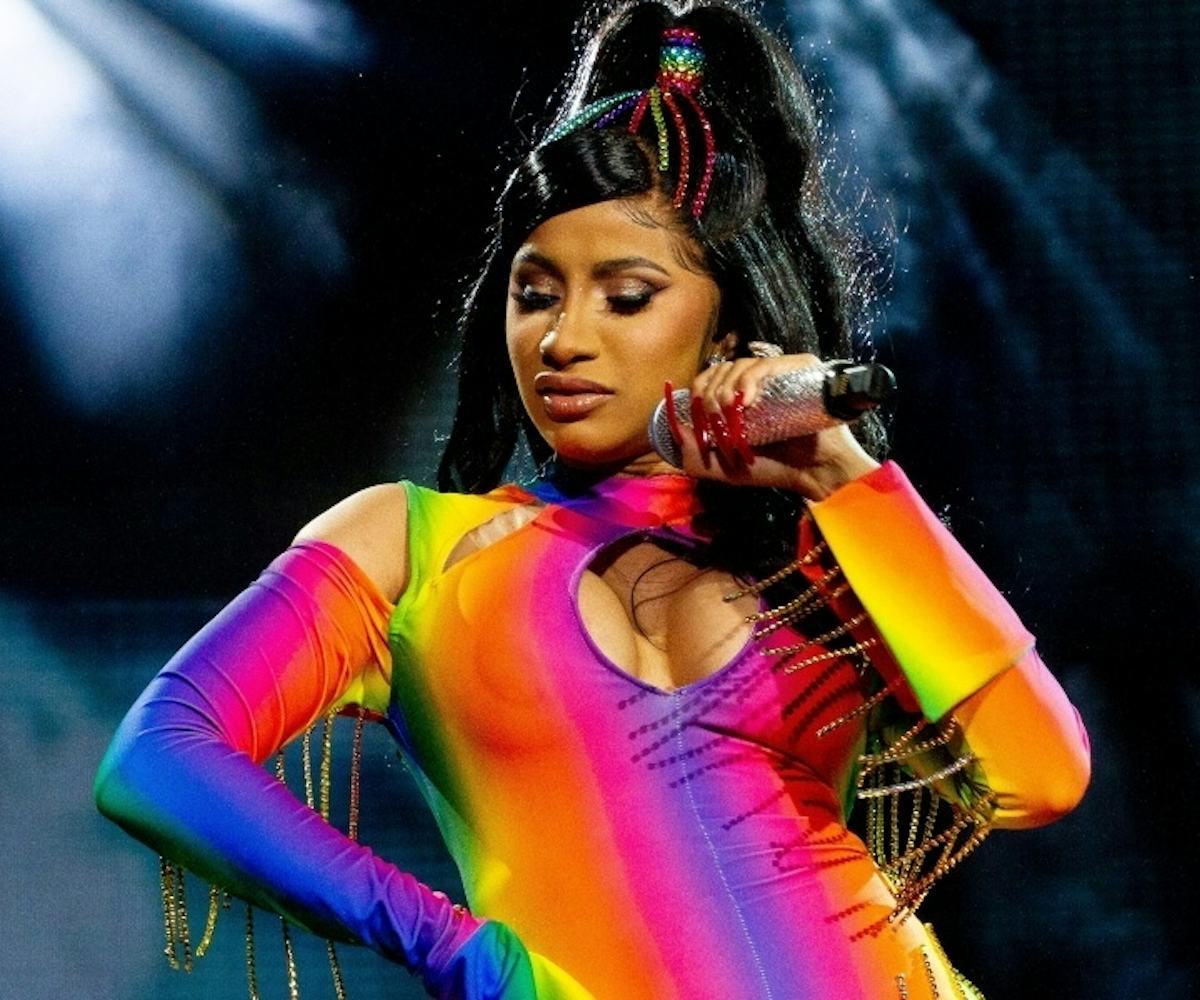 Photo by Michael Candelori/Variety/Shutterstock.
Cardi B Has The Most BET Hip-Hop Award Nominations This Year
She really doesn't need any press
When Cardi B said that she didn't need any press, it's probably because she's more than willing to let her music speak for her. It's a strategy that is definitely paying off for the rapper because she's currently leading this year's BET Hip Hop Award nominations.
Billboard just released this year's nominee list, and Cardi has bested artists like Travis Scott, Drake, and DJ Khaled who all have eight nods. Sis has 10, and she didn't even release an album this year.
Cardi has stayed on the charts this year thanks to her singles "Press," "Money," and "Please Me" with Bruno Mars. "Money" is nominated for Best Hip-Hop Video and Single of the Year. "Please Me" is up for the Best Collab award. Cardi is also in the running for Hot Ticket Performer, MVP of the Year, Hustler of the Year, and Made-You-Look style awards. Her feature verses on City Girls' "Twerk," and her husband Offset's "Clout" got her two more nominations. "Twerk" is also in the Best Video category.
The only other women nominated this year besides Cardi and City Girls are Megan Thee Stallion, Lizzo, and Lil Simz. The BET Hip Hop Awards go down on October 5 in Atlanta and will air on the network on October 8.