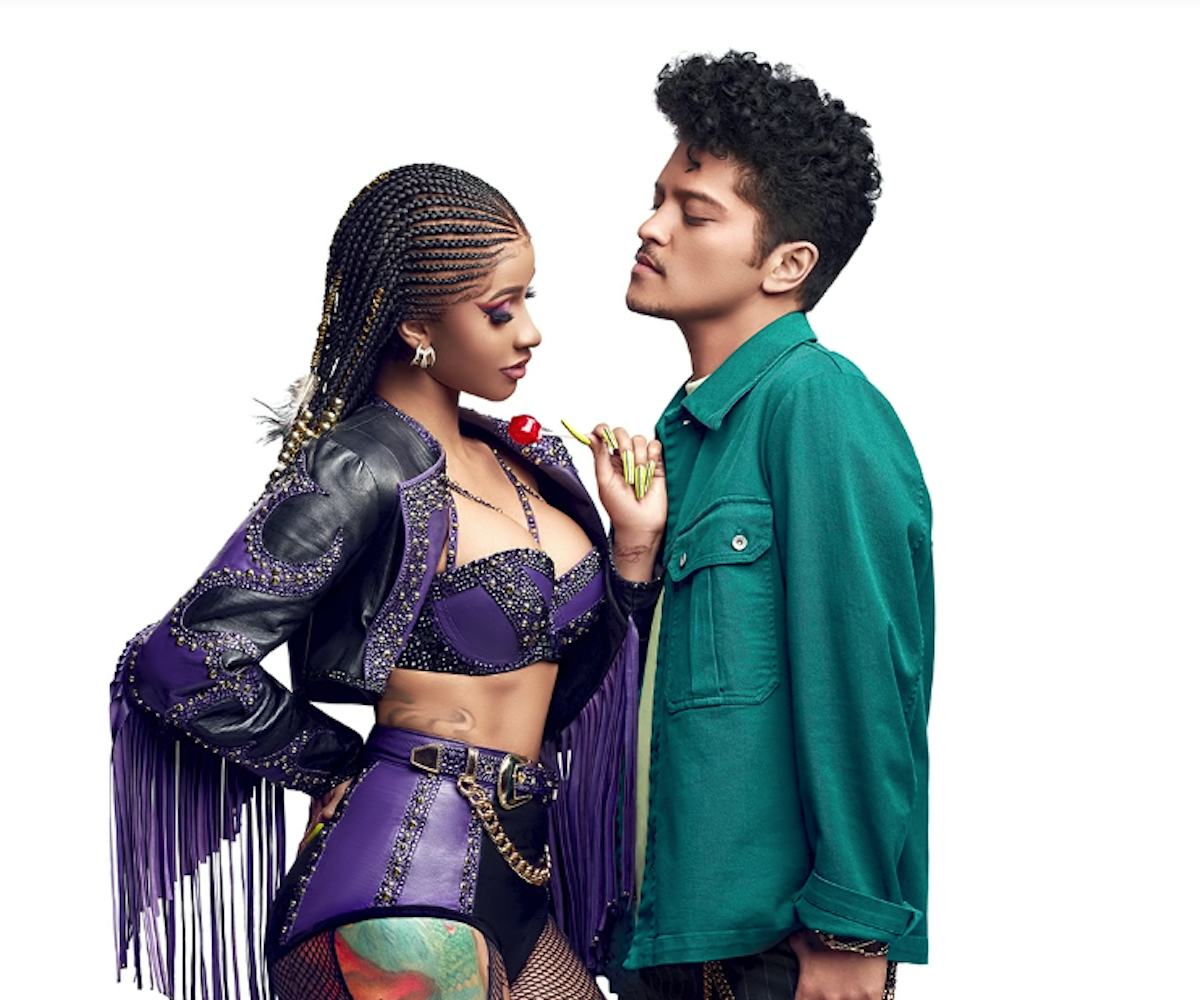 Screenshot via YouTube
Bruno Mars Begs Cardi B To "Please" And "Tease" Him In Steamy New Collab
Meanwhile Cardi praises her booty
Cardi B's latest collaboration with Bruno Mars just dropped, right on the heels of her Grammy win. Called "Please Me," it's a song bursting with sexual desire.
Cardi teased the song on Thursday, posting the cover art after she reactivated her social media account. This is the pair's second collab, following last year's "Finesse," but the two are nothing alike.
While "Finesse" is a sweet, poppy anthem about being confident with the person you're taking out, "Please Me" is a slower, sexier, R&B song about what goes down after you get back home. In the chorus, Mars sings, "Please me, baby/ Turn around and just tease me, baby/ You've got what I want and what I need, baby/ Please."
Cardi seems to wholeheartedly agree with where the night is taking them, rapping, "I'm gonna ride it just how you like it/ Just like you like it tonight/ And after that, let's do it one more time." There's also a line in which she describes and praises her own butt: "Booty so round (Round), booty so soft (Soft)/ Bet you wanna smack it again (Ayy)/ Let me demonstrate/ Hit it one time, make it levitate." Same.
By the end of the song, Mars sounds pretty desperate, and Cardi sounds more than willing to oblige. I wonder what Offset thinks of the collab.
Listen to "Please Me," below.