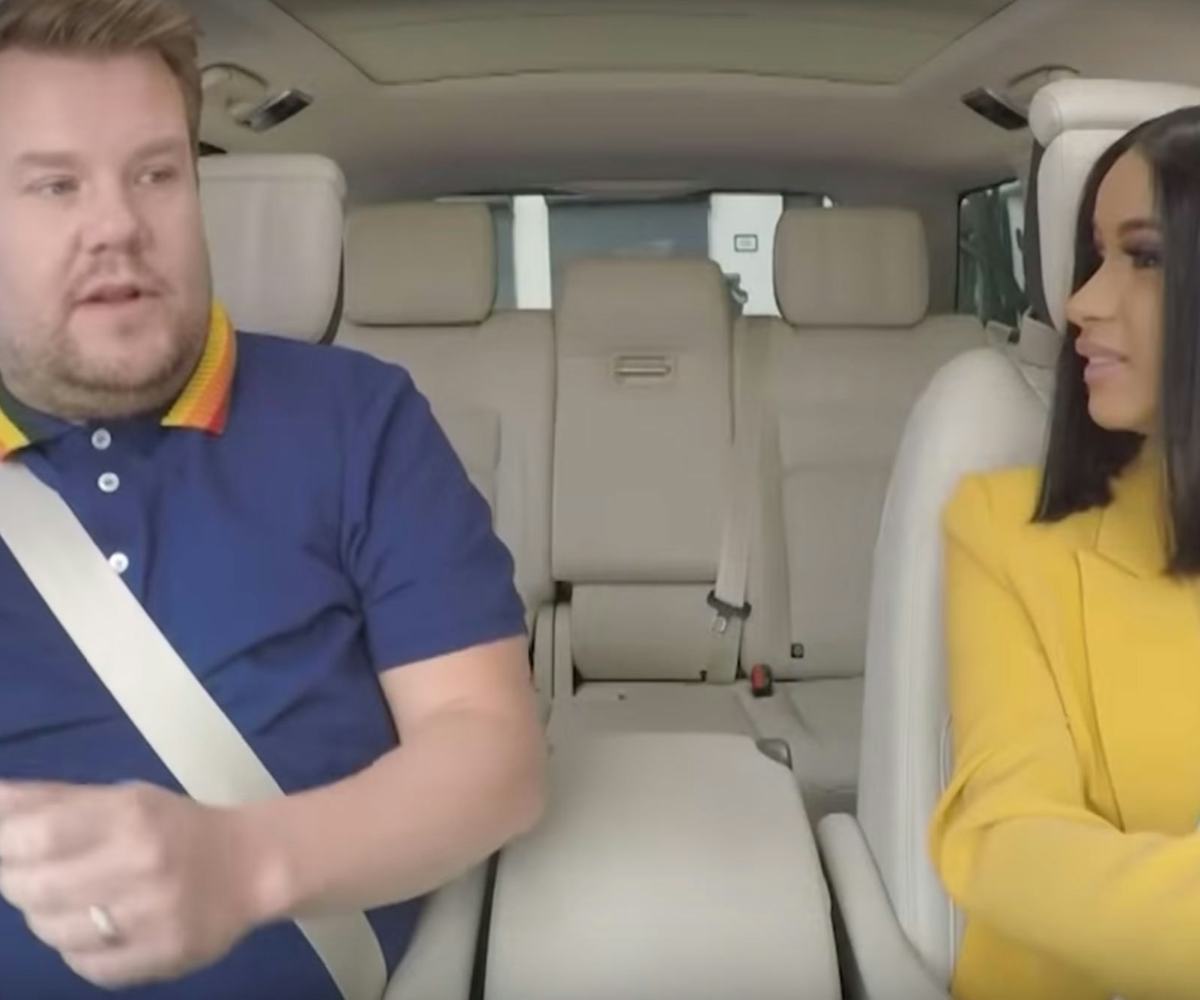 Photo via YouTube
Cardi B Crashes James Corden's Car On 'Carpool Karaoke'
It's Carpool Karaoke time, and we're more than ready for Cardi B's upcoming appearance. The Late Late Show just dropped the preview for the new episode premiering Monday, which shows the rapper flaunting her driving skills. Or, lack thereof.
In the preview, James Corden gives Cardi (who, by the way, apparently still doesn't have her license) a quick driving lesson. And like most of us did our first time behind the wheel, she promptly backed into something. "I hit something!" she yells, backing into the camera. To which Corden replies "You think?"
With Corden safely behind the wheel, the rapper, who got five Grammy nominations this year, raps along to some of her best hits—featuring a water bottle microphone and everything. The new mom also shares some words of wisdom with some of the local kids she drives by, cautioning them to "stay in school!" and "listen to your mom!"
If this episode is anything like the preview, we know it's going to be good. Okurrr!