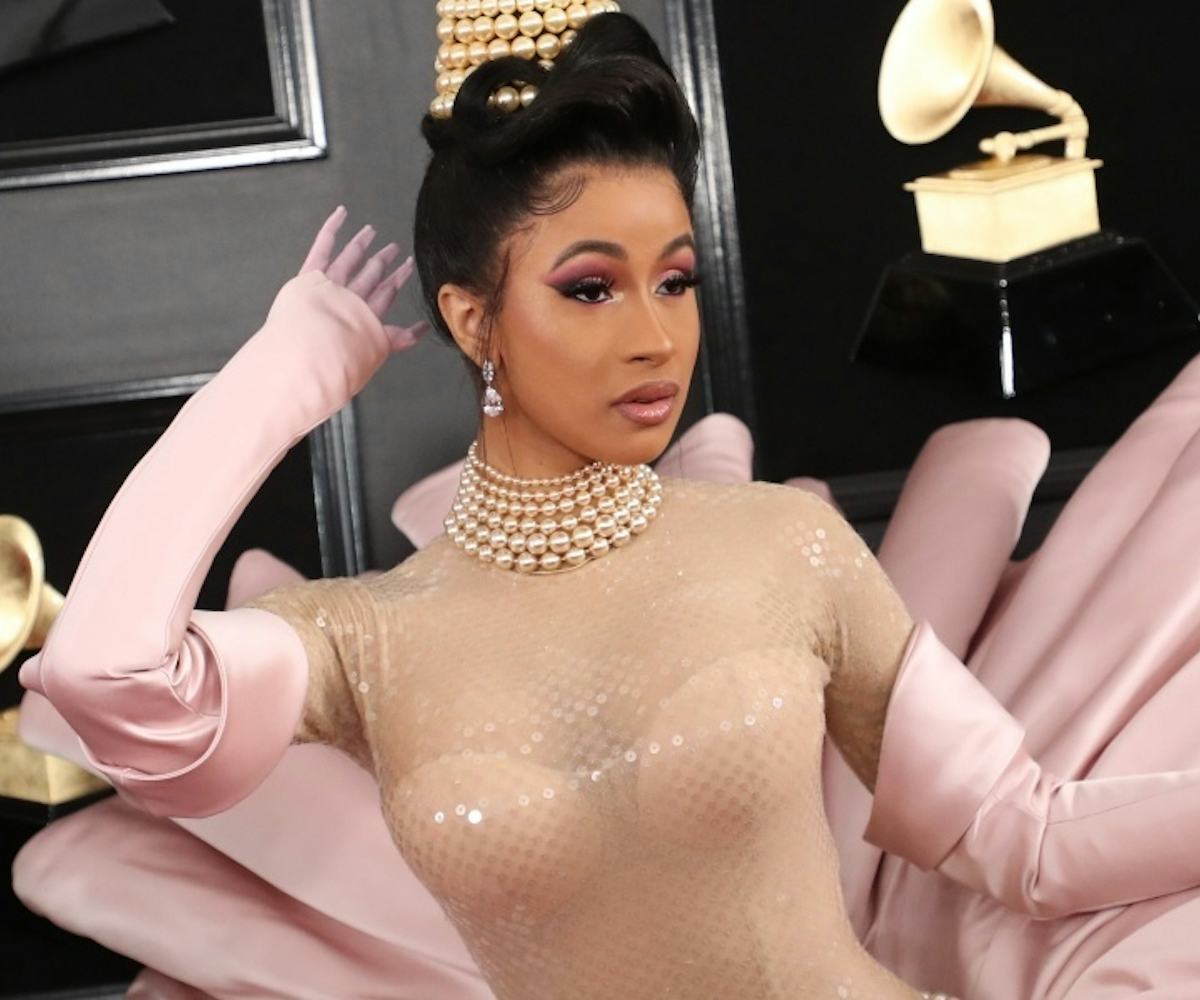 Photo by Chelsea Lauren/Shutterstock.
Cardi B Shouldn't Have To Defend Her Grammy
It's been nearly seven months since the 61st annual Grammy Awards saw a regular degular shmegular girl from the Bronx take home her first golden gramophone for Best Rap Album, but, unfortunately, Cardi B is still being forced to defend her win. And now, the rapper took to Twitter to unleash a thread of tweets about how much she struggled to make the album for which she won, Invasion of Privacy, a reality.
According to Cardi, she suffered through depression and morning sickness—at the time, she was pregnant with her daughter, Kulture—in order to finish the songs. She was also racing against the clock to wrap up the music and shoot the accompanying videos before she was showing. She thought everyone was "disappointed" in her for getting pregnant at such a critical moment in her career and wondered whether she was going to have a career following the birth.
On the business side, she had "just separated from my long time manager." She also stated that her husband, Offset, had to make requests on her behalf for other artists to agree to Invasion of Privacy features. She also made it clear that many artists declined.
Despite all this, we got an amazing, multi-genre body of work where Cardi was vulnerable and put her best lyricism to work. And despite being rendered nearly speechless when she accepted the award for Best Rap album, she says that she knew she deserved it after reflecting on all of her experiences.
It's likely that Cardi felt the need to share all of this after fans have spent the morning reacting to Travis Scott's Netflix documentary, Look Mom I Can Fly. In one scene, Scott is at the Grammy's visibly upset when his ASTROWORLD is defeated by Invasion of Privacy in the Best Rap category. His fans felt that he should have received the award instead.
Here's the thing: There are going to be winners and losers, in life, and at the Grammys. Regardless of who else was nominated, Cardi shouldn't have to defend herself or her award. This isn't the first time she's had to do so. She deserves the Grammy just as much as anyone else nominated that year. And I can't help but wonder if she was a man, or white like say *ahem* Macklemore *ahem* if she would still have to do so.