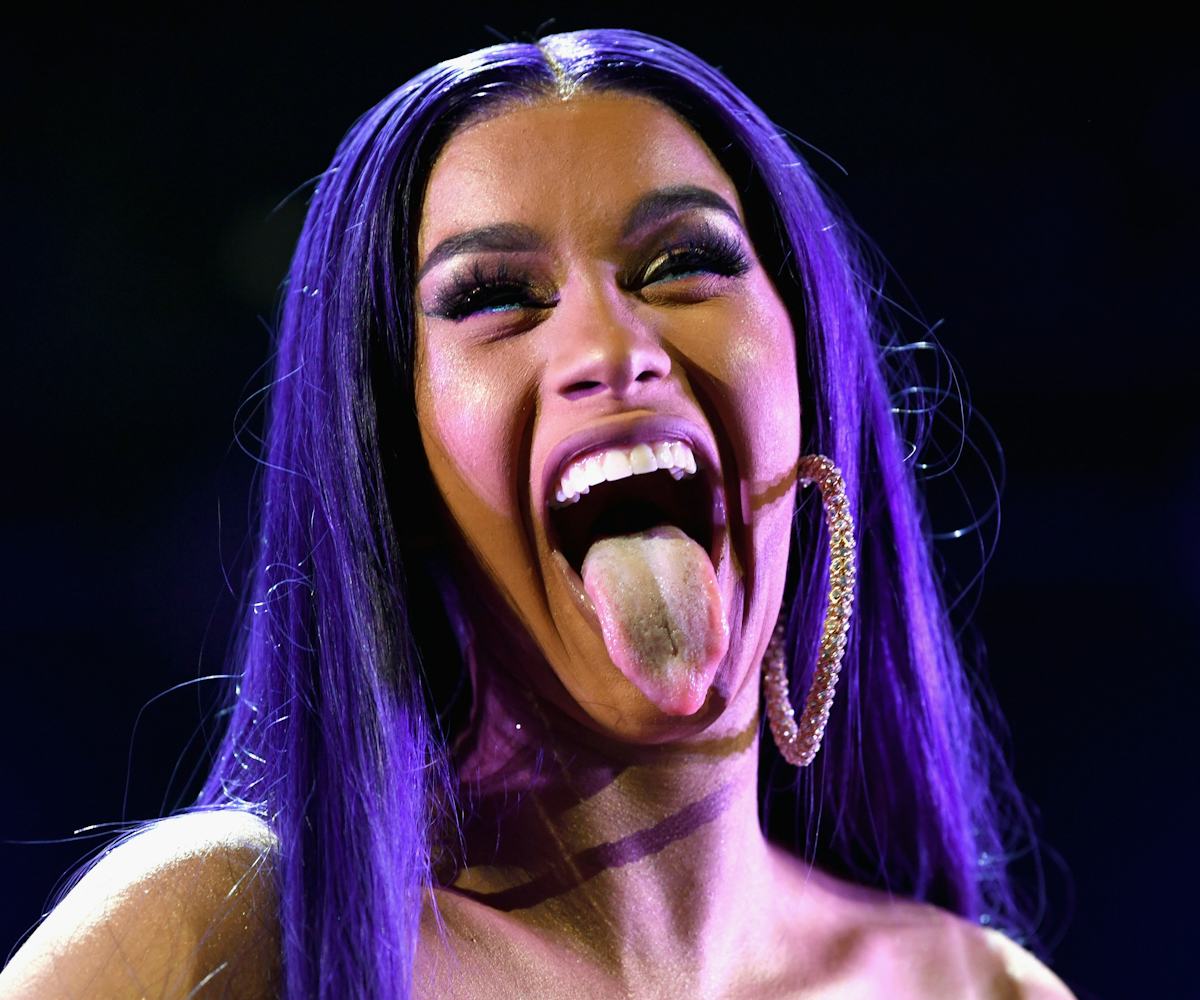 Photo by Emma McIntyre / Getty Images.
Cardi B's Sexual Politics Are Personal, Complex, And On-Point
Cardi B is the March 2019 cover star forHarper's Bazaarand, as is usually the case with her, she's pretty candid. In the interview—my favorite part being that it took place in a nail shop—she talks about the evolution of her career, her journey to motherhood, and even answers questions about the status of her relationship with her estranged husband Offset. But I've found that it's always the minor details that reveal the things I love about Cardi. In this interview, it's a tidbit about why she hasn't yet jumped into a new relationship that sheds light on the kind of sexual politics I wish more people had.
You see, Cardi is caught in a catch-22. For starters, she doesn't know what the future holds for her marriage. "Who knows? You never know, you can never tell," is just one of the responses she offers when asked if her and Offset will reconcile. Moving on to someone else is complicated for the young rapper. Dating anyone else in the industry is a little too close to her ex, while dating someone who isn't in the industry comes with the strong possibility that her lifestyle—which involves frequent travel and lots of extra eyeballs—would add a strain. Furthermore, she's wary of anyone who assumes she's even ready to date so soon after her marriage has hit the rocks. So, she's chilling right now and ignoring all of the DM date propositions.
When her nail artist, Jenny Bui, suggests that Cardi is old-fashioned for waiting it out she says, "Just because I'm out there and very sexual doesn't mean that I have to be whorish. I like to have sex. That doesn't mean I have to have it with everybody." After a noted pause she adds, "Not that I judge women who want to have sex with the world."
Anyone who has ever taken an intro to feminism course has heard the old adage that the personal is political. It's still true today, however, an ideology around sex that is founded on the very basic belief that what works for our personal needs may not be what's best for everyone else is necessary. Cardi gets that. Her needs are specific, her desires are specific, and she can articulate both without condemning those who don't share them. We need more of that energy.