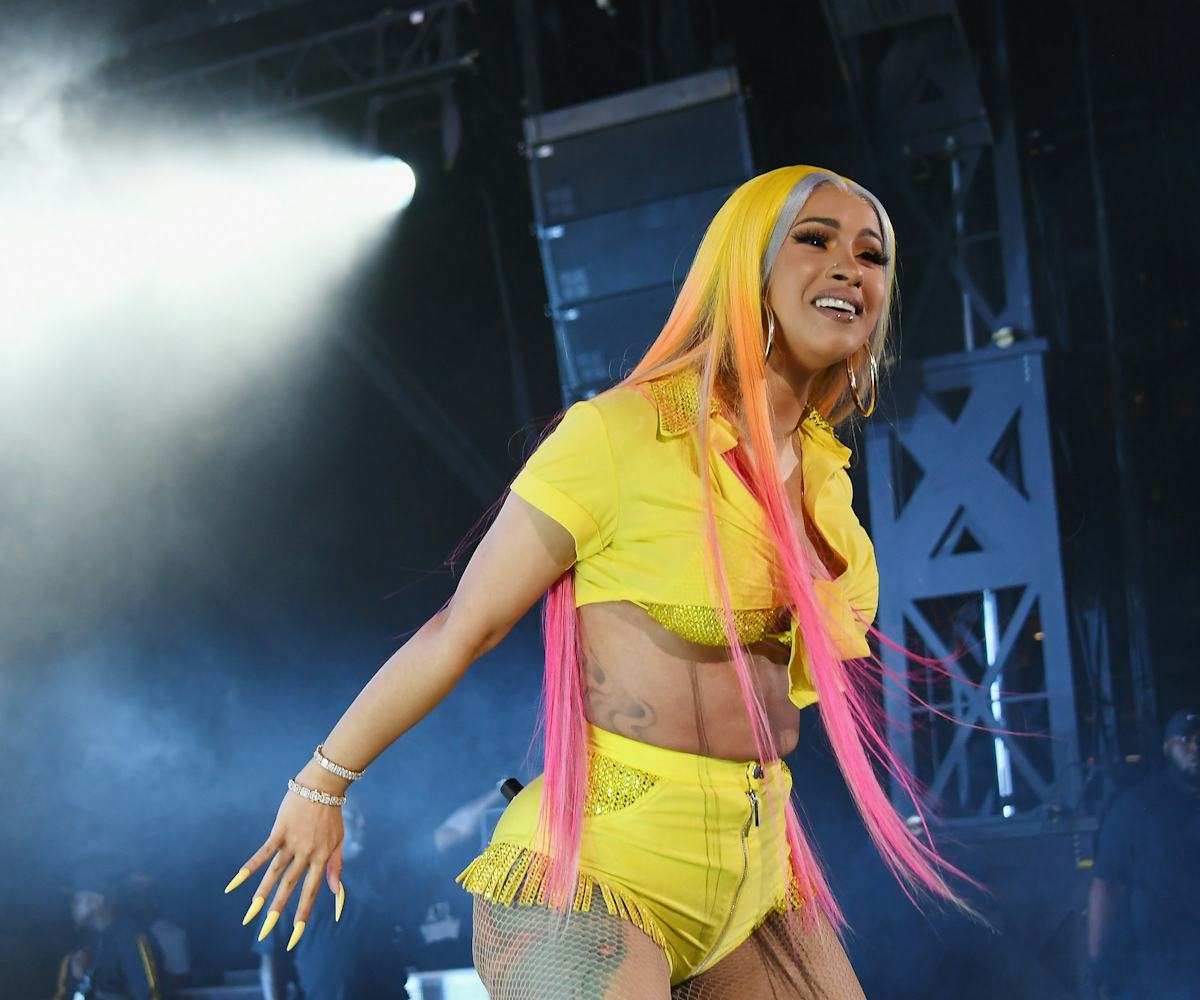 Photo by Nicholas Hunt / Getty Images.
Cardi B Has Been Indicted On 14 Charges, Including Assault
Following a strip club fight
Cardi B was just indicted by a grand jury on 14 charges, including two counts of felony aggravated assault, reckless endangerment, assault, criminal solicitation, conspiracy, and harassment, according to TMZ. These charges stem from the previously reported fight with stripper sisters Baddie G and Jade. Rumor has it that the rapper accused the latter of sleeping with her husband Offset and ordered an attack on the two women at a club.
Prior to the indictment, Cardi was only facing misdemeanor assault and reckless endangerment charges, but she turned down a plea deal that would have given her a conditional discharge if she avoided all future trouble. Now, she faces a minimum of one year in prison if convicted of the felony charges.
This news comes the day after Cardi won ACAP's Songwriter of the year award and became the first female rapper to do so. She attended their Rhythm and Soul Awards with Offset in Beverly Hills last night and was in high spirits when she gave her acceptance speech and talked about "working her ass off."