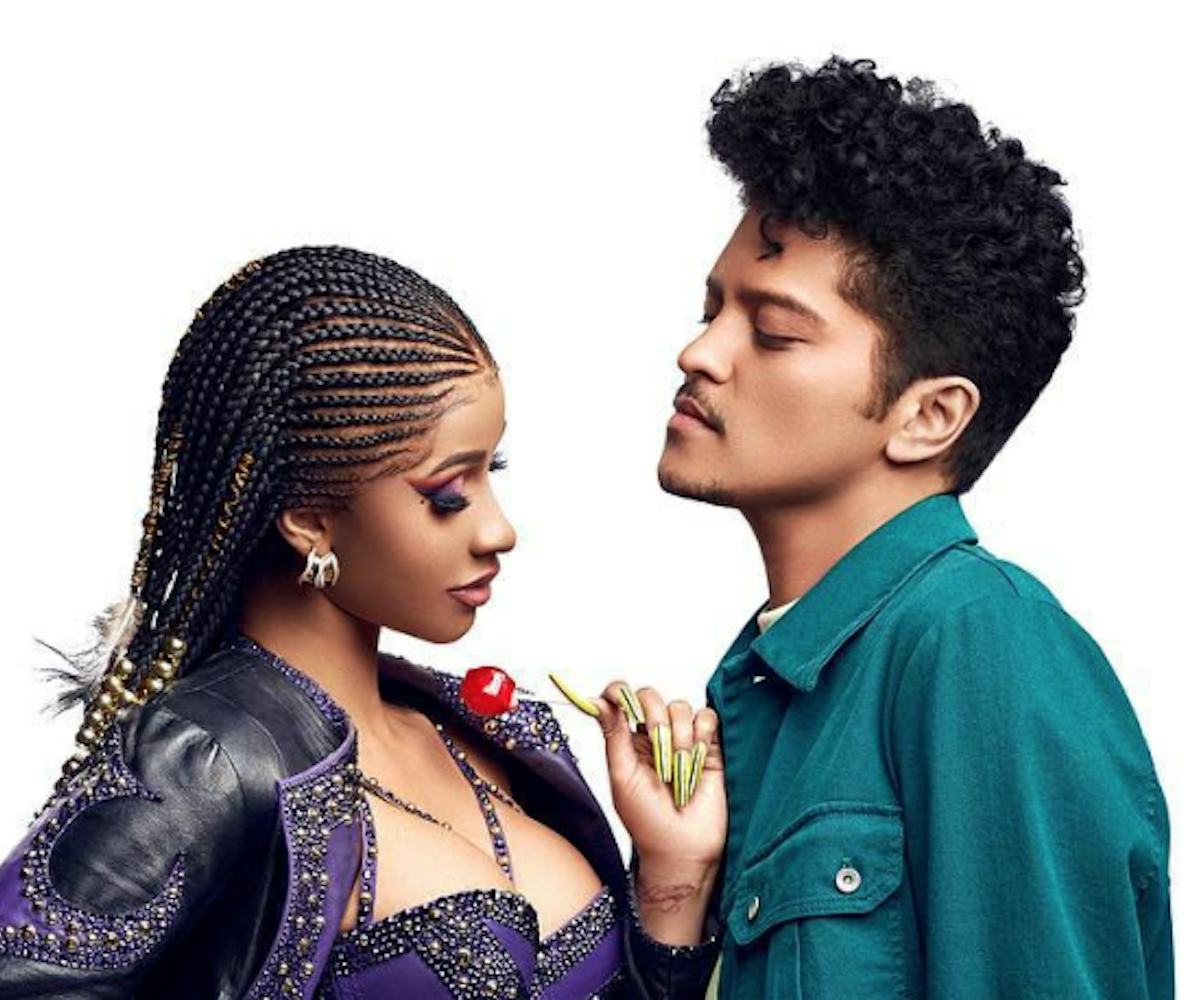 Photo via @IAmCardiB Instagram
Cardi B Returns To Instagram To Announce Song With Bruno Mars
Cardi B has made a triumphant return to Instagram, after she deleted it following the backlash from her Grammys win, to reveal that she will be dropping another single with Bruno Mars.
The rapper started by acknowledging her break from the social platform, noting that she's "back from retirement" to promote her new single with Bruno Mars that will drop on Friday. She also touted her new title as a Grammy-winning artist, noting that both she and Bruno have won the award with the hashtag "twogrammywinningartist."
We already know that the two make an amazing musical duo since this is her second collaboration with the artist. Last year, the two dropped '90s-inspired bop "Finesse," so we're excited to see what they're bringing us next.
In addition to announcing the news of the collab, Cardi has also brought attention to alleged correctional facility abuse and promoted her husband's new music video since she's reactivated her Instagram. Never leave us again, Cardi.