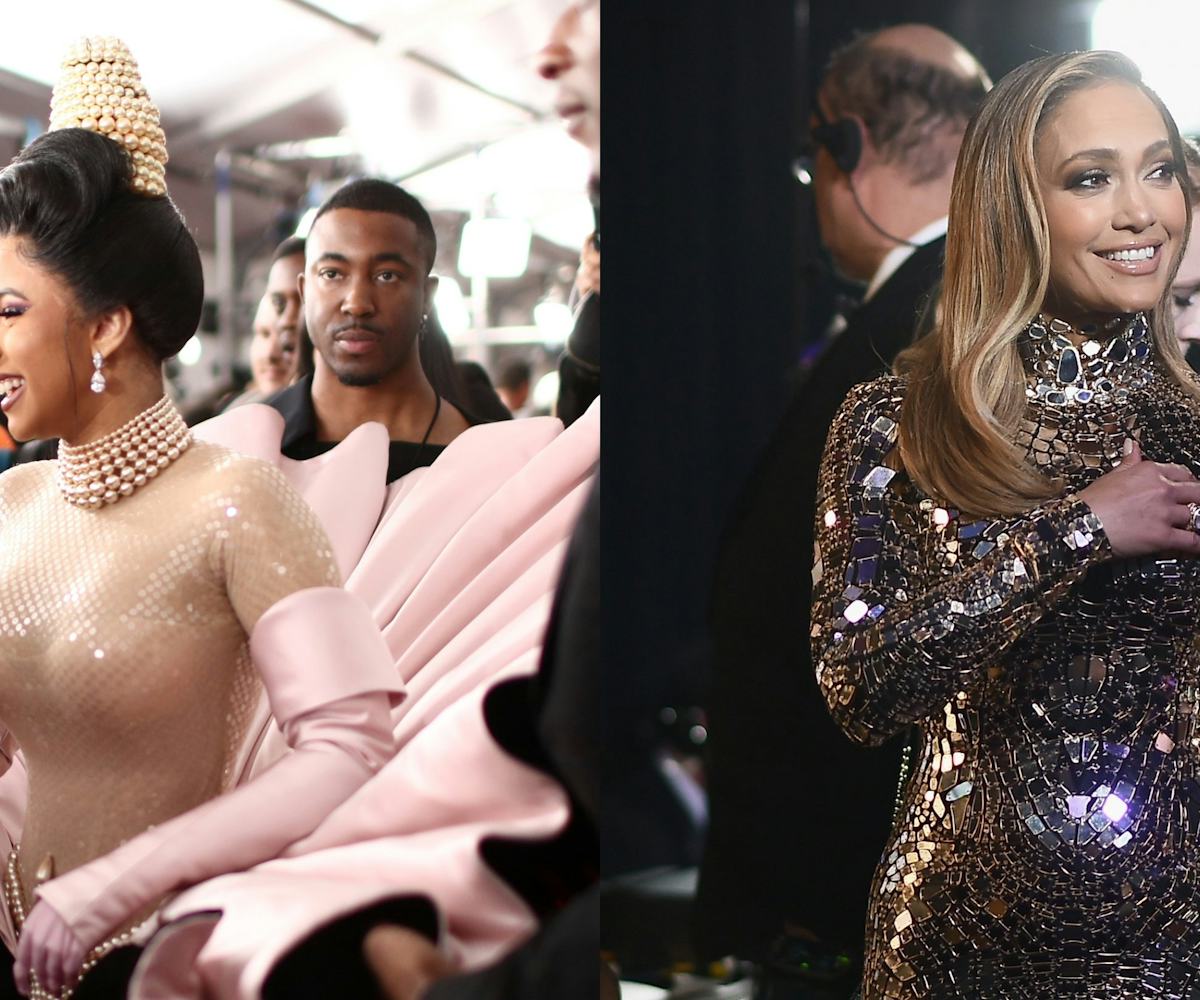 Photo by Rich Fury / Getty Images & Handout.
Cardi B And Jennifer Lopez Will Play Scamming Strippers In New Movie
It's based on a true story
I love strippers. I love true crime. I love Cardi B. I love a good tale of scam. Someone apparently loves me, because they've put all of these elements together to make a movie about a group of former sex workers who started a lucrative scheme that involved drugging rich clients and running up their credit cards into the five and six digits. According to Shadow & Act, Cardi is starring in it alongside Jennifer Lopez, Constance Wu, Lili Reinhart, and Keke Palmer. Consider this my official RSVP for the first available screening because *Mo'Nique voice* I would like to see it.
Hustlers is based on a 2015 article by Jessica Pressler that appeared in New York magazine and is published online at The Cut called "The Hustlers At Scores." It documents the scam from the perspective of Rosalyn Keo, one of the women charged when authorities busted the operation. She was sentenced to five years probation in 2016 for charges including grand larceny.
This is Cardi's first feature film, and it means that art is imitating life for my favorite former "stripper hoe." I couldn't be prouder of her. I'm excited for this movie, and the trailer isn't even out yet! Production begins in New York City—the place where the real-life events transpired—this week.