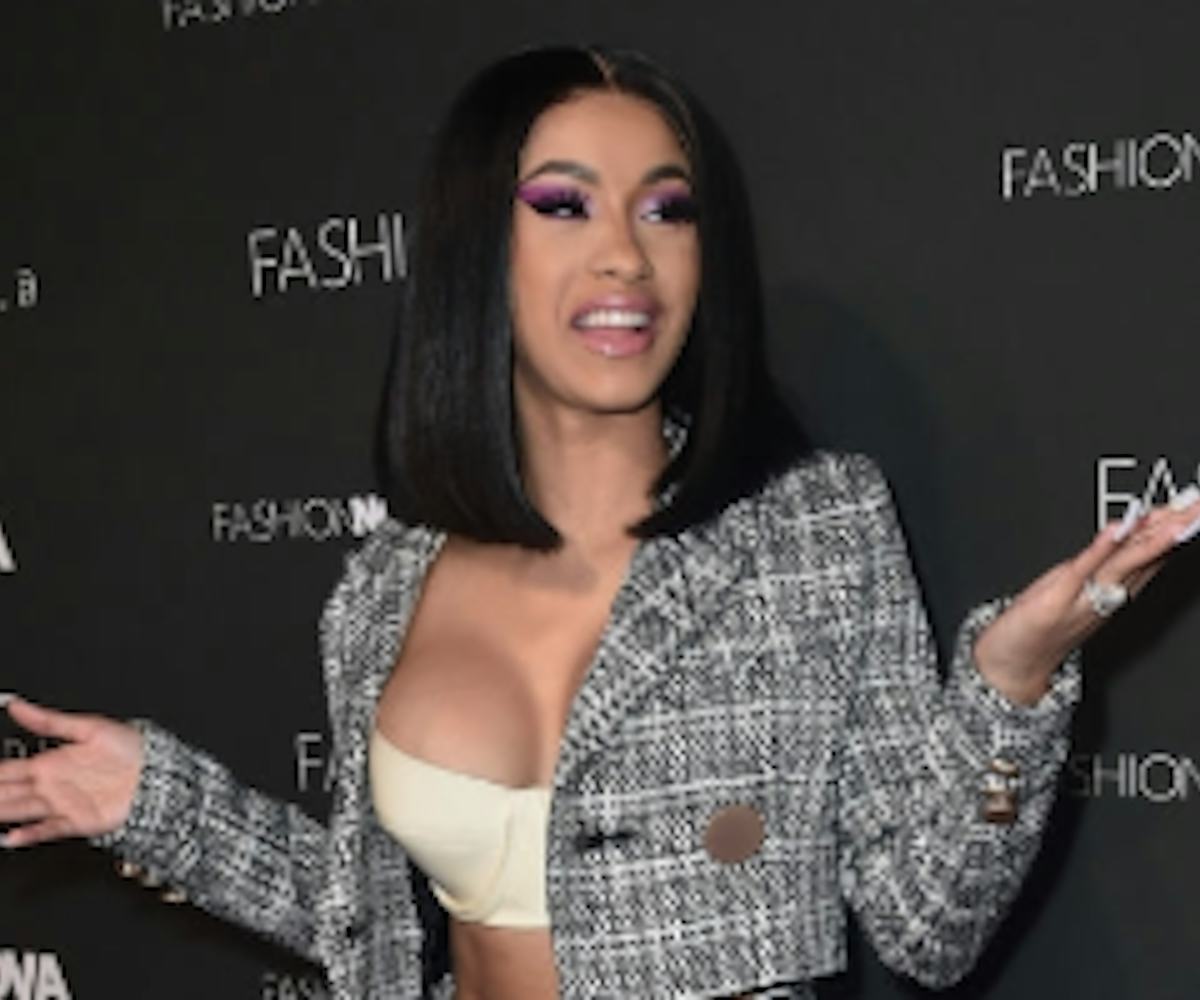 Photo by Alberto E. Rodriguez/Getty Images
Have You Ever Seen A Baby Cuter Than Cardi B's Baby?
Cardi B just shared the first public photo of her daughter Kulture, and she's the cutest baby we think we've ever seen.
The photo shows baby Kulture in a pink car seat, wearing a pink hat with a bow and a striped monogrammed bib. Honestly, she has better style than her mom gave her credit for last month in an interview about her fashion sense. She's nailing the monochrome trend, in our opinion.
Kulture's first Instagram post came just hours after Cardi posted a video in which she revealed that she and her husband (and Kulture's dad), Offset, are splitting up.
Since her daughter's birth, Cardi has been shielding her from the public eye and has even cropped her out of photos. It looks like she's done keeping her daughter's adorableness all to herself, though, and we thank her for it. Here's hoping Cardi's Instagram fills up with Kulture photos.