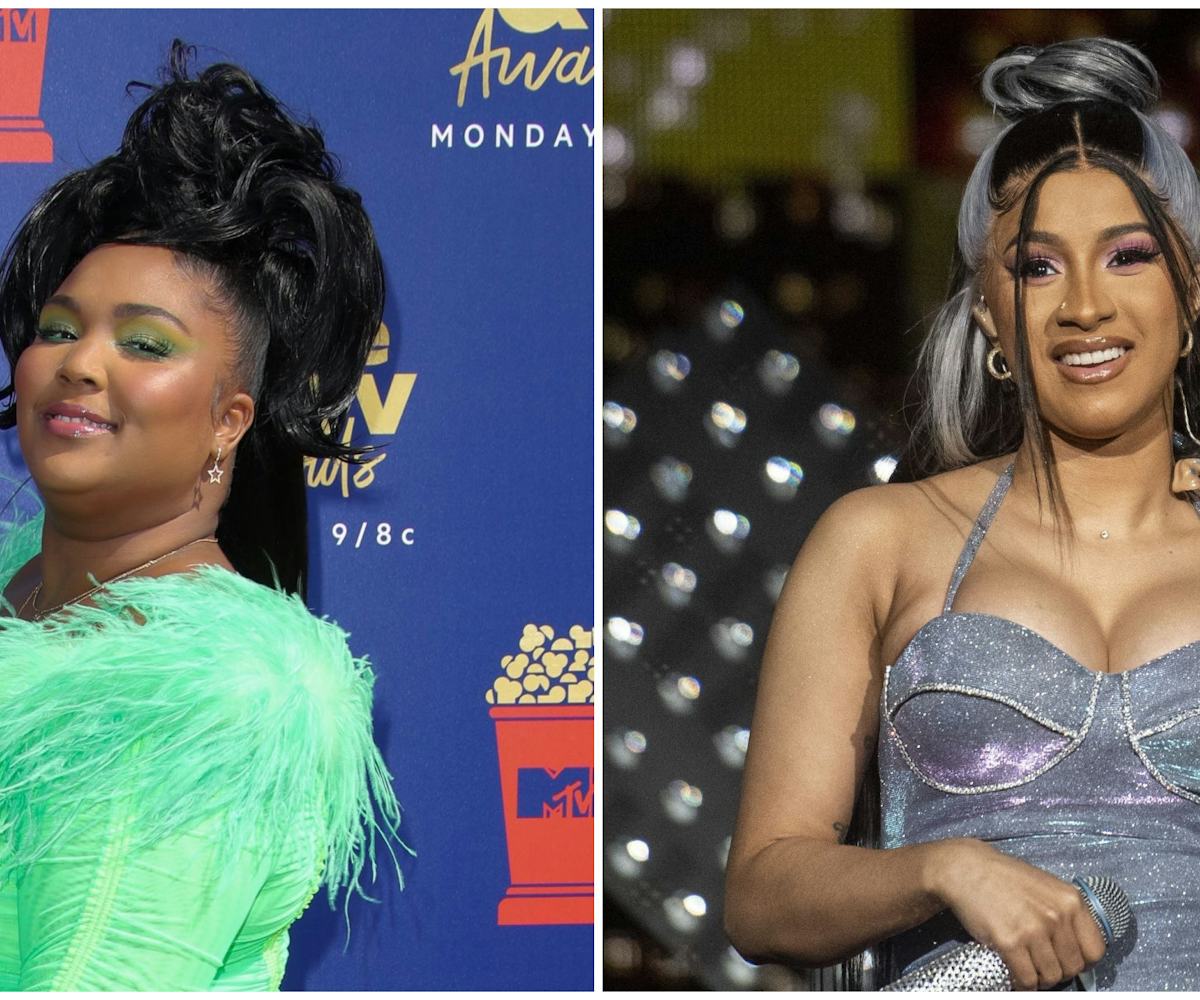 Photos via Matt Baron/Shutterstock, ENNIO LEANZA/EPA-EFE/Shutterstock
Lizzo And Cardi B Improvised Their 'Hustlers' Scene Together
Apparently, Cardi B "had everybody cracking up" on the set
Lizzo revealed that she and Cardi B got to improvise during their scene together in Hustlers, which makes me even more excited for the film than I already was.
In an interview with Cosmopolitan, Lizzo discussed what it was like to work on a film alongside Jennifer Lopez and Cardi B. She noted that she looked to J. Lo, who is also the producer on the film, to guide her, seeing as this was her first time acting in a feature film, "and she definitely did her job. She controlled the room and led the sisterhood."
But when it came to working with Cardi, Lizzo said that she was definitely the clown of the cast. "Cardi B was funny, man. She had me rolling. She had everybody cracking up," she said. "We got to improv and Cardi really took artistic liberties and just went off, and it was really cool to watch."
Obviously, Lizzo has quite a funny personality herself, so the finished scene will likely be hilarious.