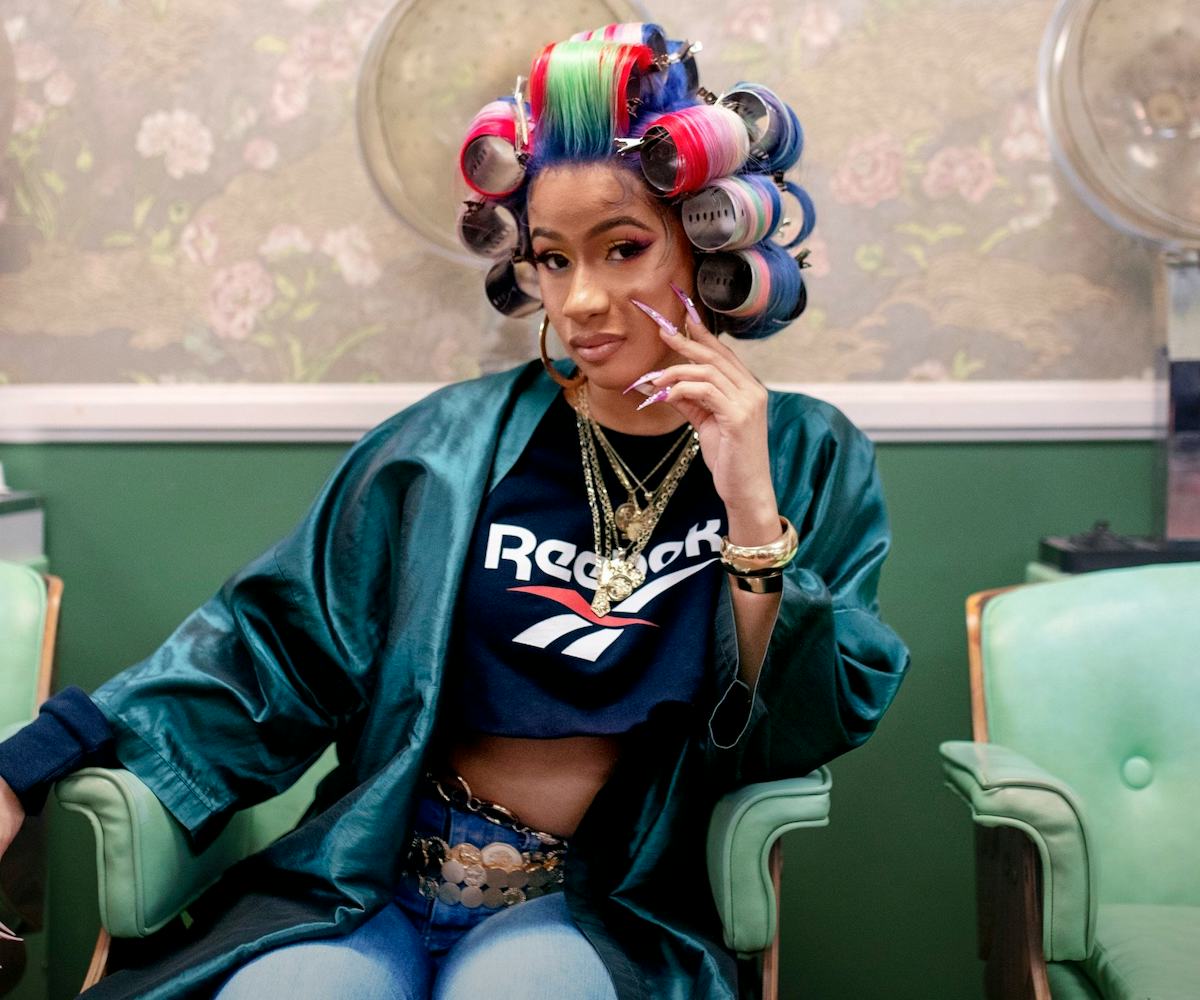 Photo courtesy of Reebok
Cardi B's Nails Have A Mind Of Their Own
Her new ad with Reebok is proof
Reebok's new ad opens with a familiar nail salon scene—really, I could almost smell the flat irons and Marcel curlers through my screen—complete with a roller-set wearing Cardi and dated decor that feels like home. There's even a makeshift friendship (common, when you spend an hour or more under the dryer), with Cardi spilling the tea on a boy who hasn't called her back in days.
When everyone notices her Reebok Vintage Club C is untied—a moment noted with a dramatic pause—Cardi doesn't miss a beat. Without moving an inch, Cardi says "Hold up," and her nails extend from her hands to tie her shoes, the swirled, pink design on the nails stretching until they become pliable extensions of her body. It leaves everyone in awe—me included.
The moment offers a whimsical, wishful glimpse at life with ultra-long nails—one where tying my shoes isn't difficult, and I can open soda cans without worrying I'll disturb my fresh set. The short film also lends magical realism to a seemingly ordinary scene, while situating it within a cultural tradition Cardi and so many of us hold close. It's a momentary reimagining of a space where transformations happen, and, even though we snap back to reality with a crisp "Nailed it!" from the rapper at the end of the film, the magic remains.
You can watch the short film, Nails, below.