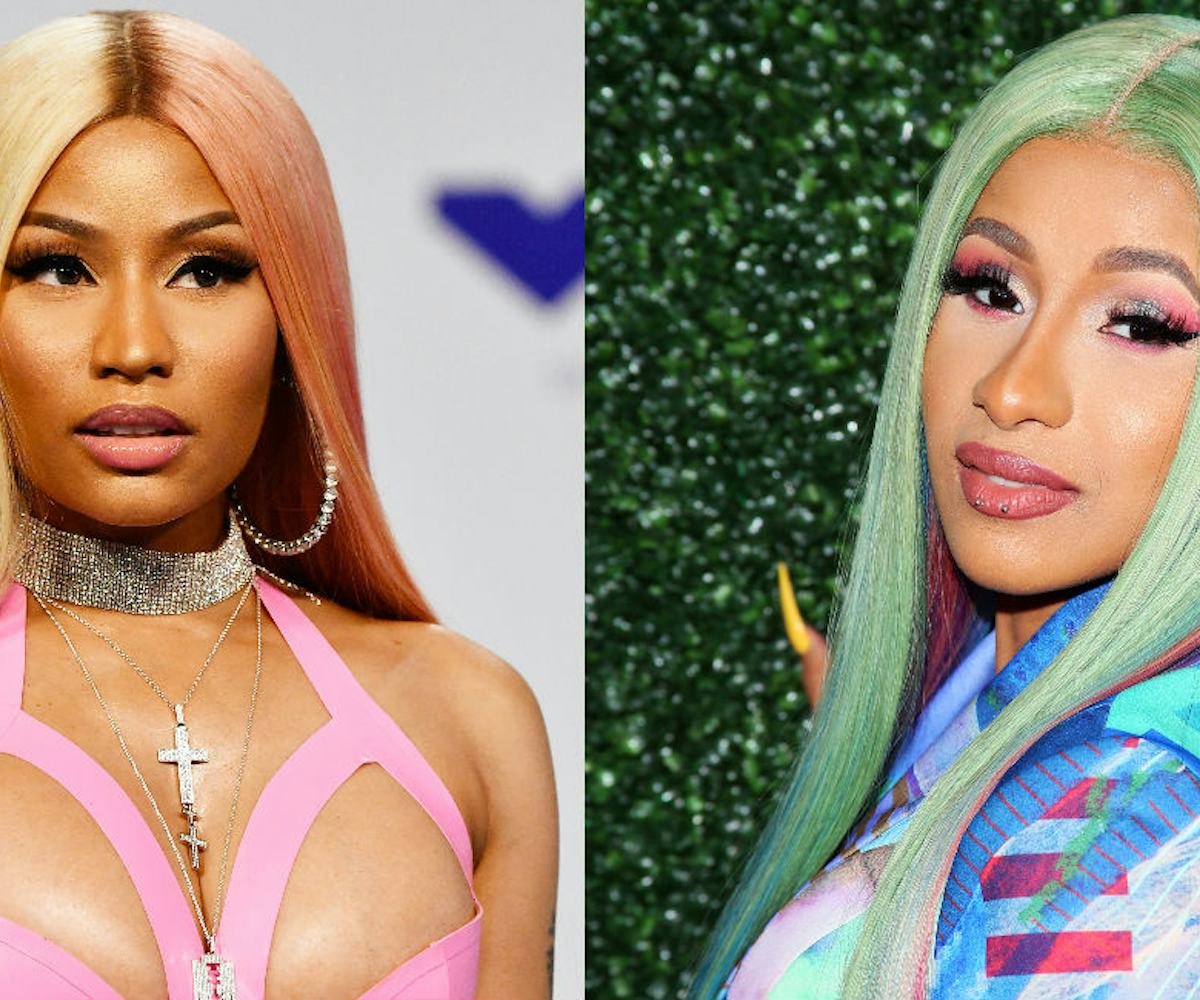 Photo by Frazer Harrison/Getty Images; Photo by Jean Baptiste Lacroix/Getty Images
It Doesn't Look Like Cardi B And Nicki Minaj Are Making Up Anytime Soon
If you were looking for an update on the Nicki Minaj and Cardi B beef, well, here it is: nothing's changed. The two still aren't fond of each other.
This weekend, a Variety reporter asked Cardi if "there's ever a chance that [she] and Nicki would make up and perform together?" The rapper, probably taken off guard by the question, proceeded to pull a Nardwuar and smile and not say anything. Which led to more than a couple of seconds of awkward silence. The reporter then chimed in with an "okurr" (but didn't roll the r's…. you have to roll the r's) to which Cardi responded with a lengthy cackle. Sometimes the best answer is no answer at all.
There were previously rumors of a truce between the two after Minaj addressed the New York Fashion Week altercation and revealed what happened. While, at first, Cardi refuted Minaj's claims and told her side of the story by way of several Instagram videos (which have since been removed), the two eventually agreed to keep things "positive."
See the clip from the Variety interview, here.