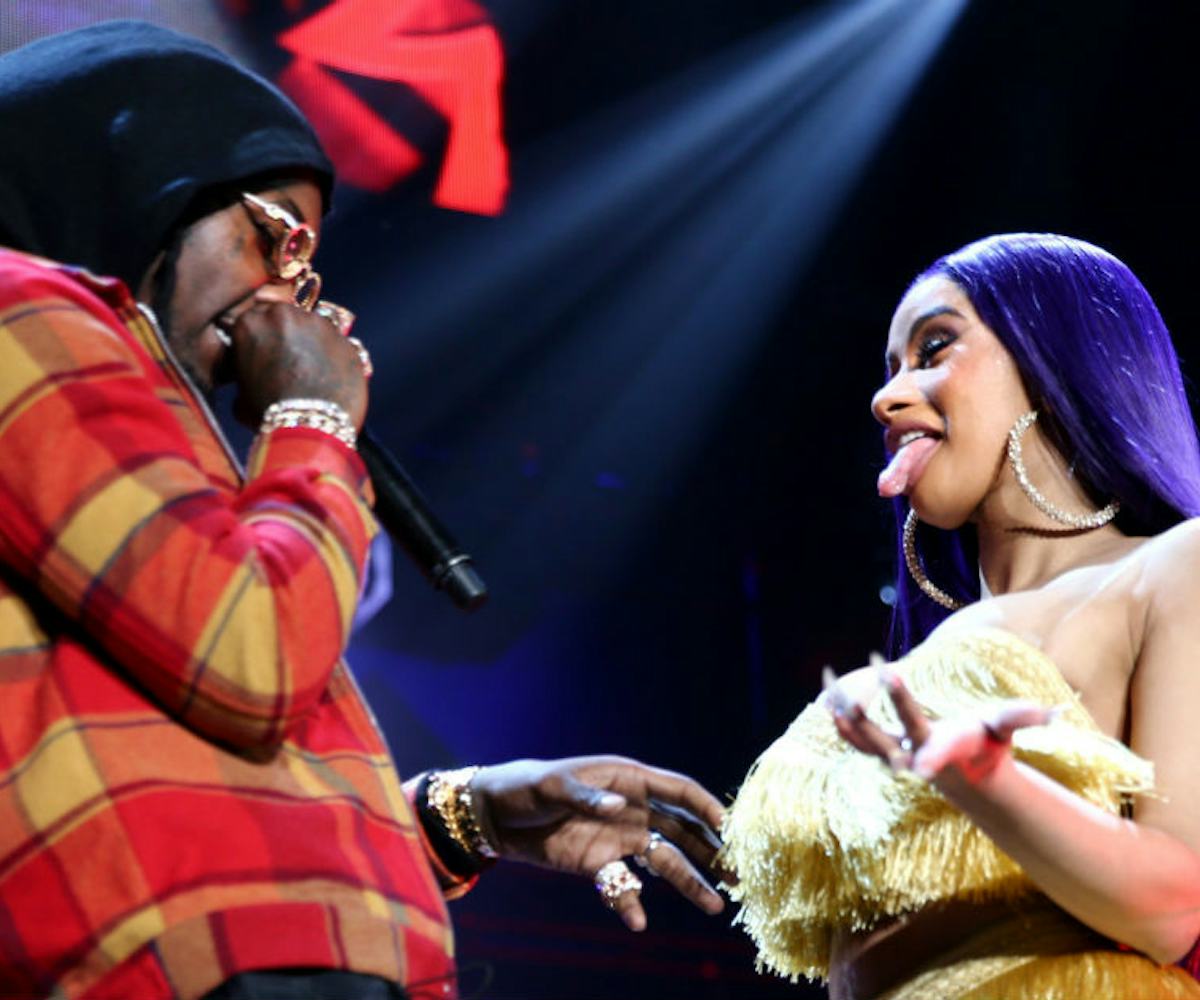 Photo by Rich Fury/Getty Images for iHeartMedia.
Cardi B Raps About Her Divorce While Offset Says He Misses Her
The two seem to be reacting very differently to their split
Last week, Cardi B announced on Instagram that she and Offset were splitting up. The two had been dating since early 2017, secretly got married, and now have an adorable baby girl together. This weekend, it seems, the realities of their situation sunk in for both parties, and they reacted (at least publicly) in very different ways.
Yesterday, Offset tweeted: "FUCK YALL I MISS CARDI."
Meanwhile, Cardi, during a show in Chicago, also decided to give her fans an update. For her performance, she changed the lyrics to "Motorsport" to be about her divorce. She rapped: "I get up set off / I turn Offset on / I told him the other day / Yeah, we gon' get a divorce." The original last line is, "Yeah we should sell that porn."
According to Complex, Cardi also went on Instagram live this weekend to address rumors that her and Offset's relationship was a publicity stunt. "I've been seeing a lot of people say that my relationship was fake," she said. "Bitch, there's certain things called love." She continued: "But we never did anything for publicity, bitch. You think I got fucking pregnant, could have ruined my career for fucking publicity?"
And despite her feelings, she had some positive takeaways. "I learned a lot," she said. "I ain't really know much about the music industry and you know my husband helped me. He made me wiser. He let me open my eyes to a lot of things, and even though we are not together anymore, I learned a lot."