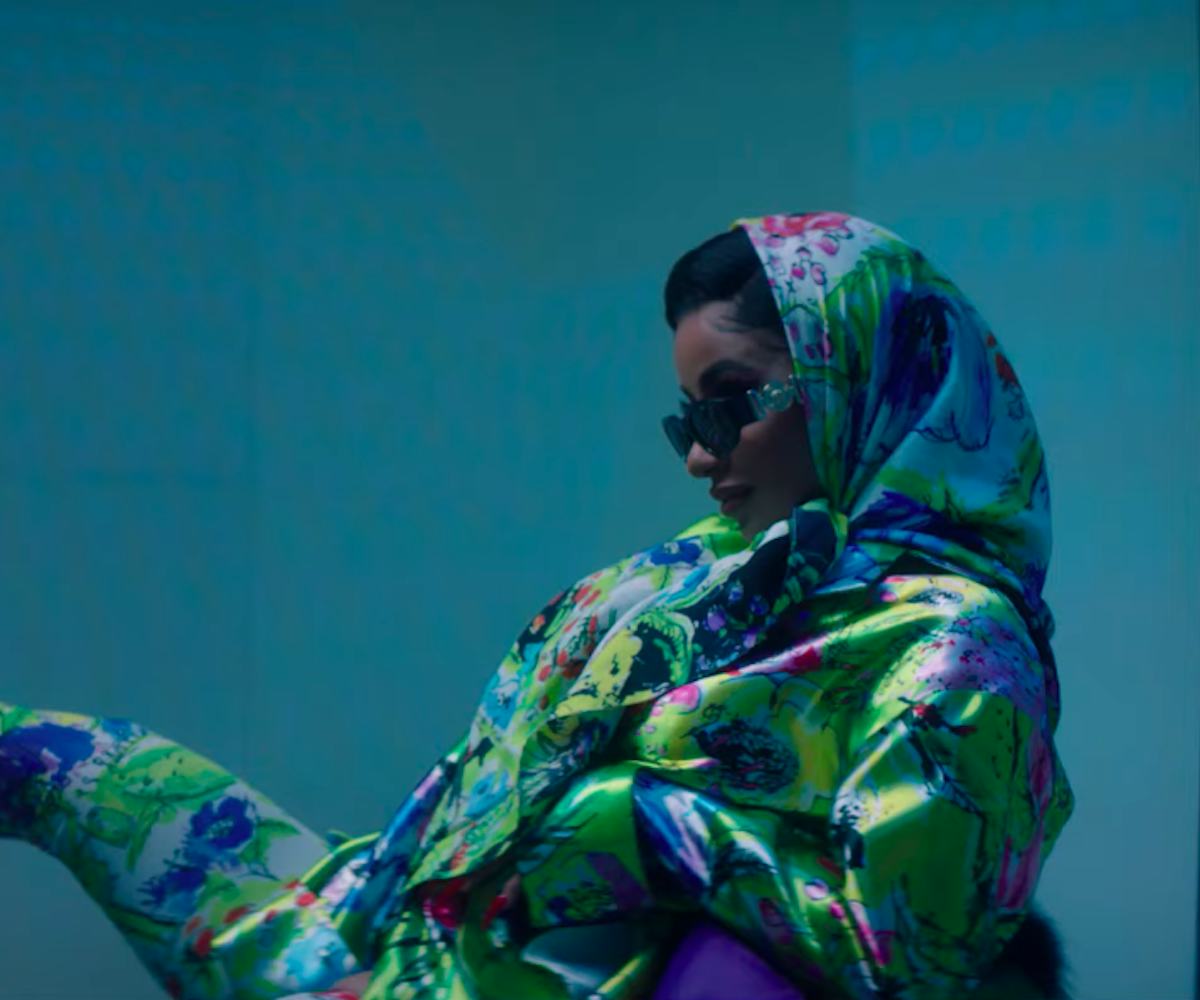 Photo courtesy of Atlantic Records.
Cardi B Destroys Everything—Including Nipples—In "Press" Video
And finds herself testifying in court for a killing spree
Cardi B may not need any more press, but she's about to get some. She just dropped the visuals for her latest single, "Press," and I can guarantee that you're going to be seeing headlines about it. The music video captures the violent energy of the track perfectly: that of a bad bitch willing to go to any lengths to vanquish her enemies. In this case, the list is long.
Her first two victims are the man and woman she has a threesome with. Then it's her nipples, which are remarkably absent in a scene where she raps and dances completely nude, with naked backup dancers who also don't have nipples. Yes, really. Then she kills three witnesses who appear to be testifying against her in court. In an unexpected twist, all of those nippleless backup dancers—I counted about 30—also end up bloodied and lying on the pavement. Lastly, when Cardi is finally locked up following her rampage, she drowns her cellmate in their shared toilet. I think it might be best if she spent the rest of her sentence in solitary confinement. It's also interesting that Cardi went with a crime spree/trial motif for this video given that she's facing felony charges for assault in real life.
Check out the video for "Press," below, and get into Cardi's milk-white eyebrows while you're at it.