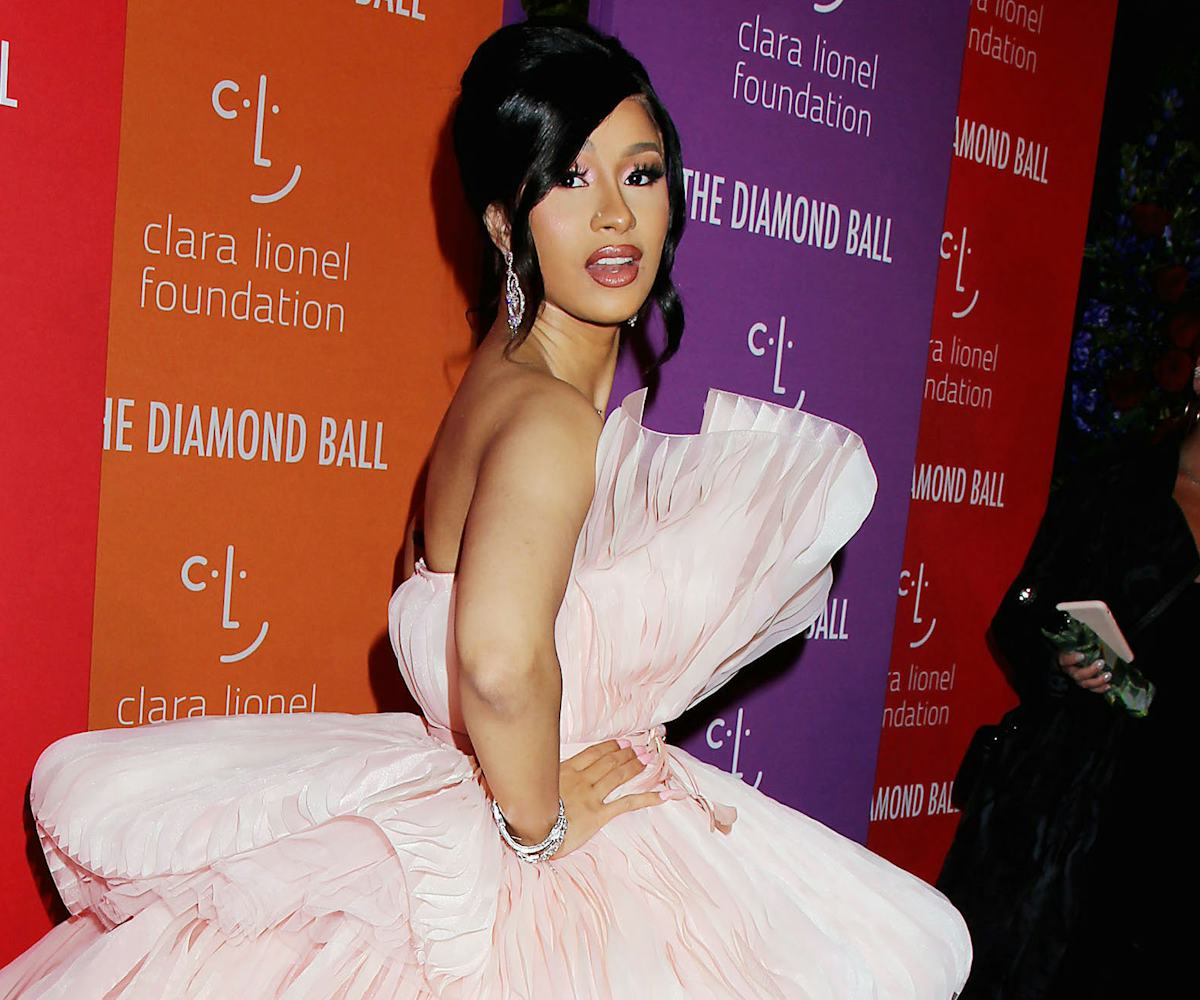 Photo via Dave Allocca/StarPix/Shutterstock
Cardi B Reveals She Was Sexually Assaulted On Magazine Photo Shoot
She opened up about the experience in 'Untold Stories Of Hip Hop'
A clip from the new series Untold Stories Of Hip Hop previews an interview with Cardi B, in which she shares that she was once sexually assaulted during a photo shoot for a magazine.
The one-minute clip hears Cardi opening up about the experience and how she handled it. "I will never forget how I went to shoot for this magazine and the photographer, he was trying to get close to me, like, 'Yeah, you want to get in this magazine?' Then he pulled his dick out," she says. "I was so fucking mad, and I was just, like, 'This is crazy.'"
When asked what she did when this happened, she says, "I was like, 'You're fucking bugging. You know what? I'm out.'" This seems to have happened earlier in her career, because she said that, if it happened to her now, she would have publicly denounced the photographer. "Oh, hell no. I'll put you on blast on my Instagram. I'll fucking violate," she says.
Cardi doesn't specify the publication where this allegedly happened to her. She points out, though, that she brought the assault to the attention of the head of the magazine, who did not seem to care about what happened. She says, "You know what's so crazy? I told the magazine owner and he just looked at me like, 'So? And?'"
She also points out that she's not the only person in her community that has had to deal with something similar. "When I see the #MeToo movement, there's girls from the hood, I know they went through the same type of treatment," she says. "Like, they make you feel like you got to do a certain type of thing for the most bullshit shit. It happens, really, every day."
The full interview will air tonight at 10pm EST/PST on the debut episode of the series. Watch the clip, below.