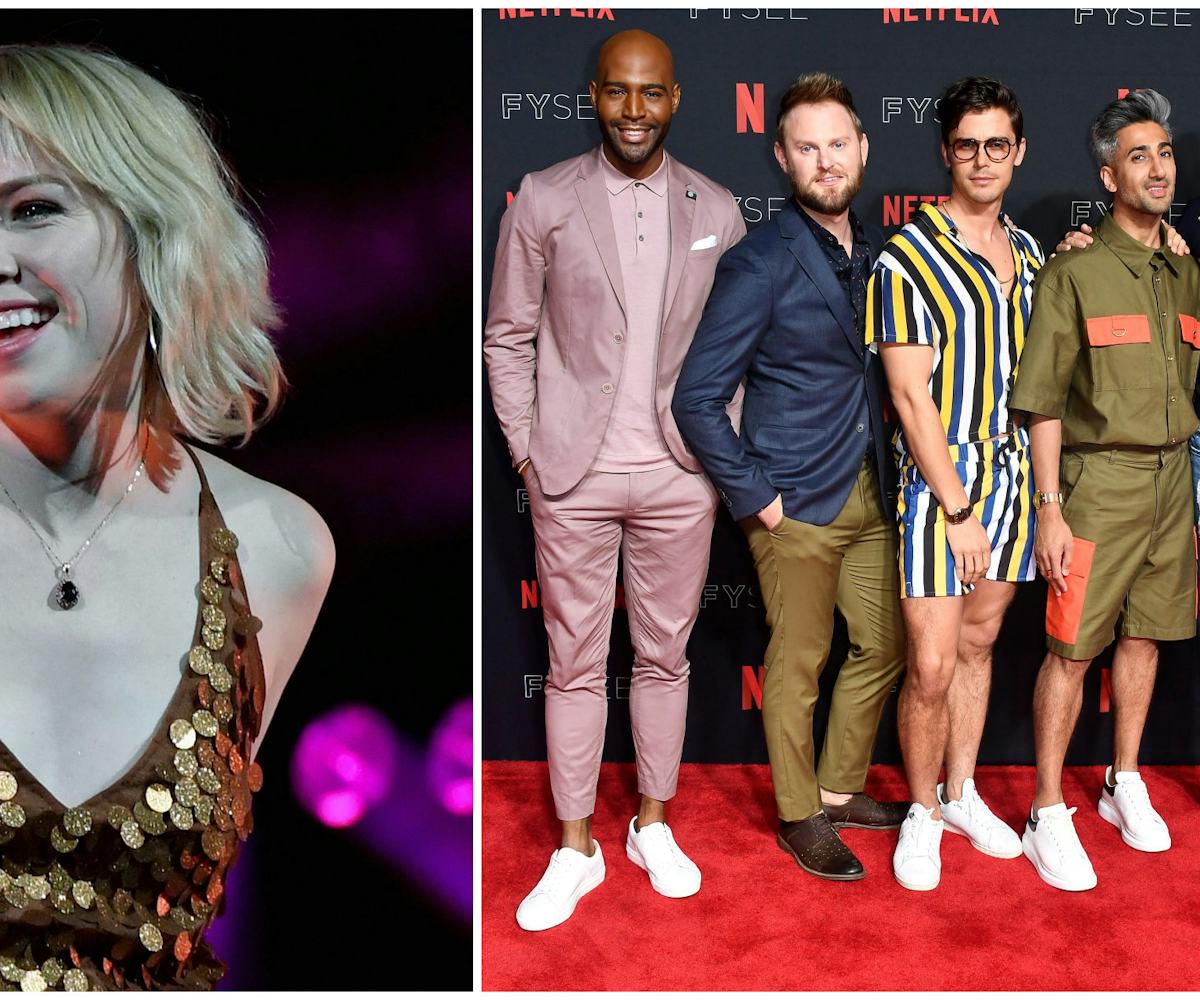 Photos by Ethan Miller/Getty Images, Frazer Harrison/Getty Images
Carly Rae Jepsen Teamed Up With 'Queer Eye' To Preview Her New Single
And announce Season 3's premiere date
Carly Rae Jepsen really, really knows her audience. She's just previewed a new song in a promotional video of Queer Eye, and it's a match made in gay heaven
The new track, titled "Now That I Found You," serves as the soundtrack for a video announcing the premiere date for Queer Eye's upcoming third season. It will drop on March 15 and be set in Kansas City as opposed to Georgia, where the past seasons were taped.
The song itself is a perfect fit for the bubbly trailer, which bathes the Fab 5 in hearts. Listening to the short 38 seconds of the preview, we're sad that it doesn't seem like it will be released by Valentine's Day. It's a sticky sweet song about finding yourself accidentally in love and just going with it. The trailer also ties in the aspect of self-love that the show hopes to provide for its guests.
"Now That I Found You" is available for pre-save on Spotify now, which means that the full-length track will likely be available really soon. It's the second new song (following "Party For One") that she's released since her 2015 E•MO•TION—an album that the queer community rightfully claimed.