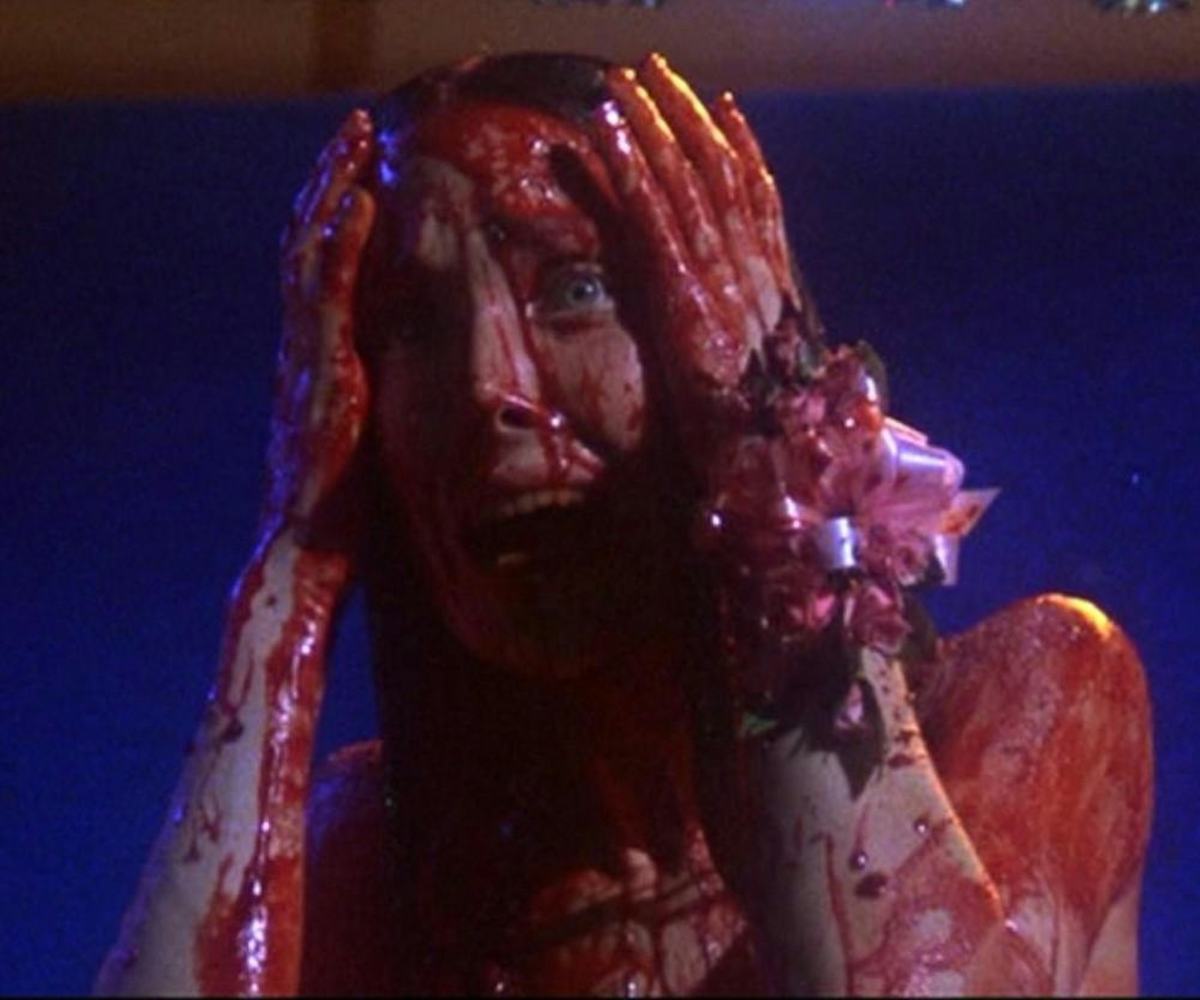 Film still courtesy United Artists
'Carrie' Will Reportedly Be Adapted For TV, With A Twist
The classic Stephen King novel will have a modern update
The horror genre is thriving right now, and Stephen King's classic novel Carrie is reportedly being developed into a limited series with FX and MGM Television, according to an exclusive Collider report.
The novel's famous 1976 movie adaptation told the story of Carrie White (Sissy Spacek), a 16-year-old high school student with secret telekinetic powers who is mercilessly bullied by her classmates. The Brian De Palma-directed film's infamous prom scene has been parodied and picked apart to no end, and will undoubtedly play a major role in the television series, if it sticks close to the source material.
There's reportedly no script yet, but sources told Collider that Carrie will reportedly be played by a trans actor or an actor of color (or both?). Carrie has been adapted several times, including a 2013 version starring Chloë Grace Moretz and Julianne Moore. Casting the lead role as a non-cis white woman will certainly add a refreshing element to the story, which has dug itself into the American psyche as pop horror lore.
King has had a prolific past few years; the author was behind WB's IT: Chapter 2 and Doctor Sleep, as well as Paramount's Pet Sematary remake and Netflix's In The Tall Grass.
Watch the trailer for the 1976 version of Carrie below: