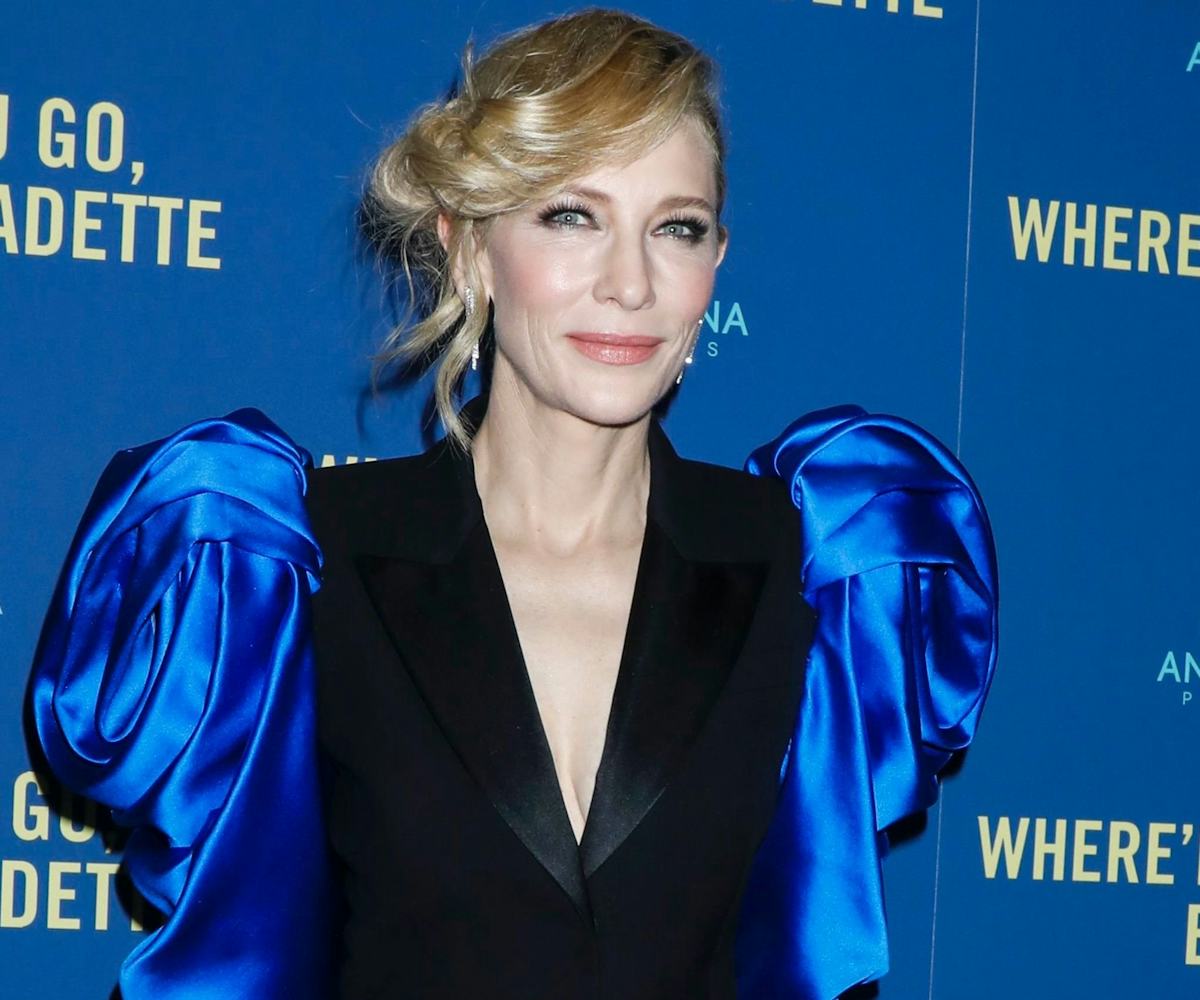 Photo via Gregory Pace/Shutterstock
Cate Blanchett Just Reinvented The Power Suit
Suddenly we love padded shoulders again
Leave it to Cate Blanchett to bring shoulder pads back by wearing an '80s-like suit with an updated version of them on the red carpet.
Blanchett showed up to the premiere of her new film Where'd You Go, Bernadette wearing a black suit with extremely padded sleeves. Instead of matching with the rest of her outfit, her sleeves were blue satin, billowed at the top and tighter as they made their way down her forearm.
Blanchett wore the incredible suit with a simple pair of black heels and no shirt visible underneath her suit jacket, because that'sthetrend. Her hair was up, with her bangs parted to the side, and just as flowy as her sleeves.
I'm incredibly into this reinvention of the shoulder pads. This version is not only super-dramatic but, also, offers the perfect touch of femininity on a traditionally masculine trend.