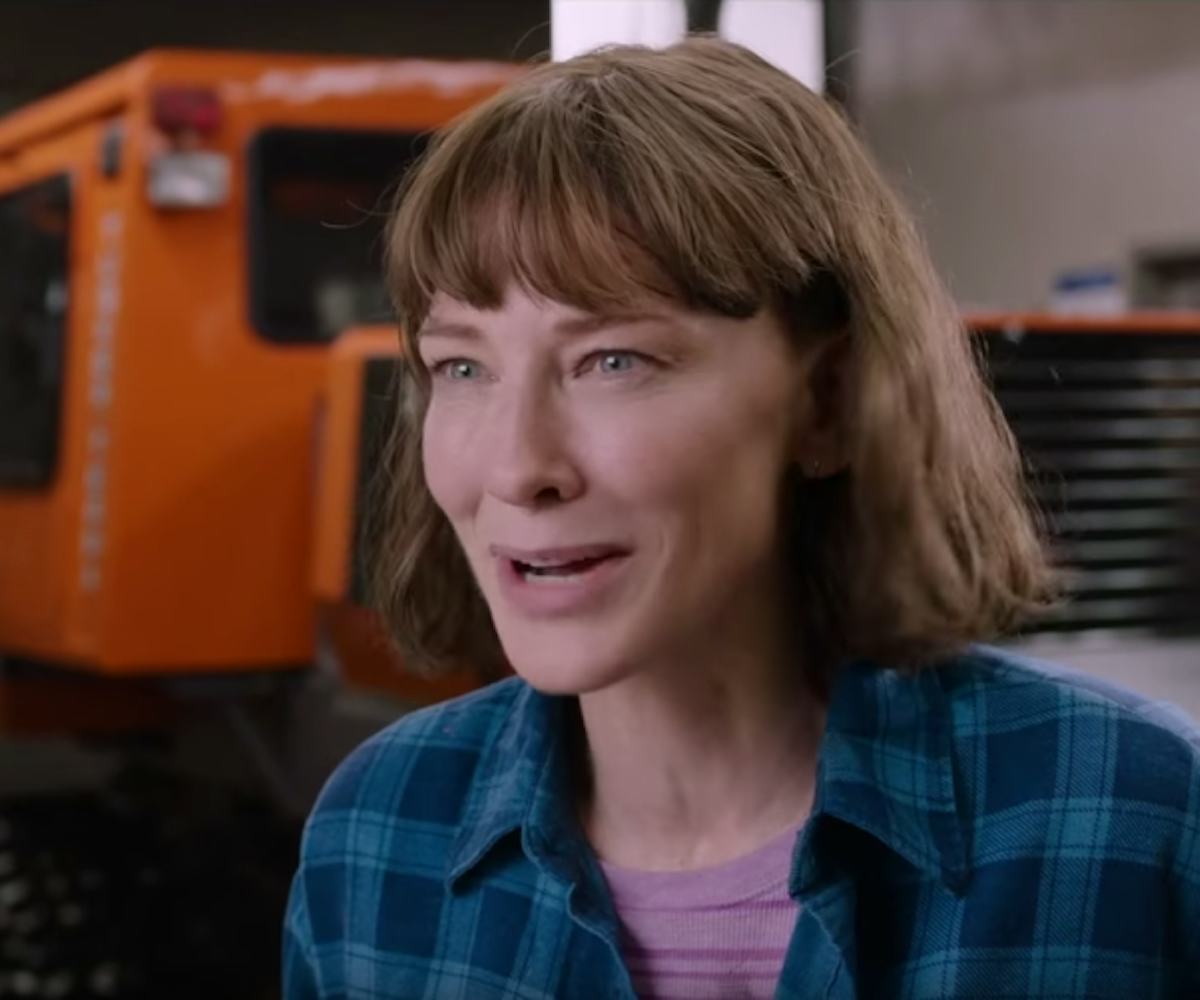 Photo courtesy of Annapurna Pictures
Cate Blanchett Ghosts Her Family In 'Where'd You Go, Bernadette' Trailer
The film also features Kristen Wiig and Troian Bellisario
Cate Blanchett runs off without a trace in the first trailer for her upcoming film, mystery-comedy Where'd You Go, Bernadette.
The film is an adaptation of Maria Semple's beloved 2012 novel of the same name, which follows Bernadette Fox (played by Blanchett), an agoraphobic architect, who goes missing just before a family trip to Antarctica. At first, one may think that she left for fear of going off on an adventure to a place she's never been, but the trailer makes it seem like there may be another motive.
During a phone call in the trailer, Bernadette tells someone on the other end of the line, "Something unexpected has come up. It has much more explanation coming, but I have this one shot." Then she's gone, without notice, only distinguishable to the audience by a pair of big, round sunglasses.
In the film, it's up to Bernadette's daughter Bee Branch (Emma Nelson) to investigate her mother's disappearance. The supporting cast also features Kristen Wiig, Judy Greer, Troian Bellisario, and Laurence Fishburne as friends and colleagues who seem invested in finding out where Bernadette has gone.
Where'd You Go, Bernadette will hit theaters on March 22.