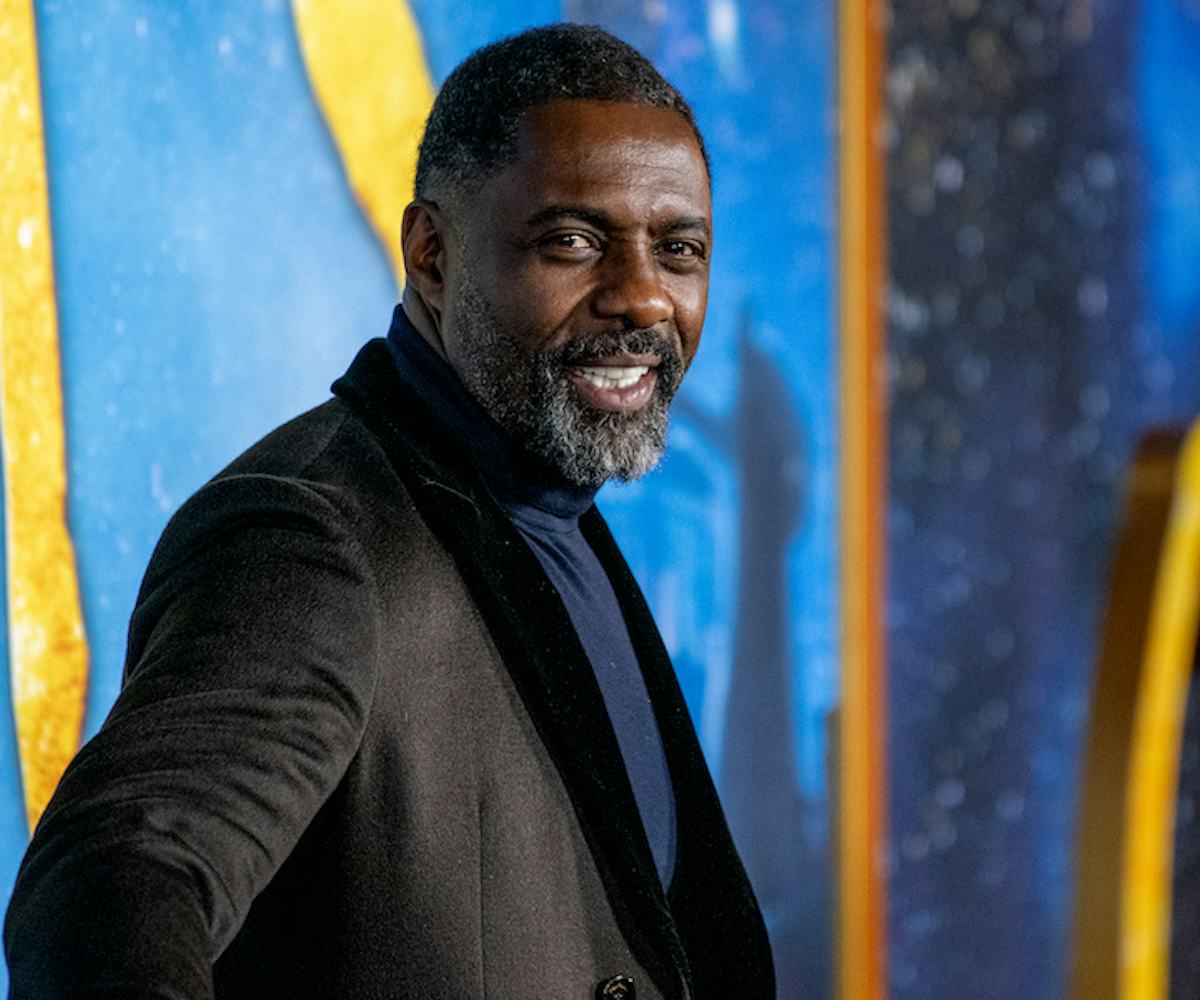 Photo by Roy Rochlin/FilmMagic
Idris Elba Has Tested Positive For Coronavirus
Add him to the growing list of celebrities with COVID-19
National treasure Tom Hanks and his wife Rita Wilson were the first American celebrities to publicly test positive for the novel coronavirus, sparking endless memes, conspiracy theories and the realization for some that no one is completely immune to a global pandemic. Now, 2018's Sexiest Man Alive, the actor perhaps best known for his role as the sinister Macavity in CATS, Idris Elba, has tested positive for COVID-19 as well.
Elba, 47, shared on Twitter that while he tested positive for the virus, he currently has no symptoms. "I feel OK. I have no symptoms so far but have been isolated since I found out about my possible exposure to the virus," the actor said. "Stay home people and be pragmatic. I will keep you updated on how I'm doing. No panic."
Notably, Elba recently spoke at the WE Day 2020 event in London on March 4. The wife of Canadian Prime Minister Justin Trudeau, Sophie Grégoire Trudeau, also spoke at the event and posed for a photo with Elba. She has since tested positive for the coronavirus.
On the music front, indie darling Caroline Polachek shared in an Instagram story that she has what she believes to be COVID-19 based on her symptoms, but hasn't been tested yet. She's currently self-quarantining.
Given the current dearth of tests, we don't know exactly how many people have the coronavirus. We will likely begin to see more celebrities test positive for COVID-19 as its not only a highly infectious, but, tests may be more readily available to the wealthy and well-connected. Until testing becomes widely available, take your fave's advice and social distance, wash your hands, and try to protect yourself and vulnerable others from the continuing spread.
See statements from the stars, below.