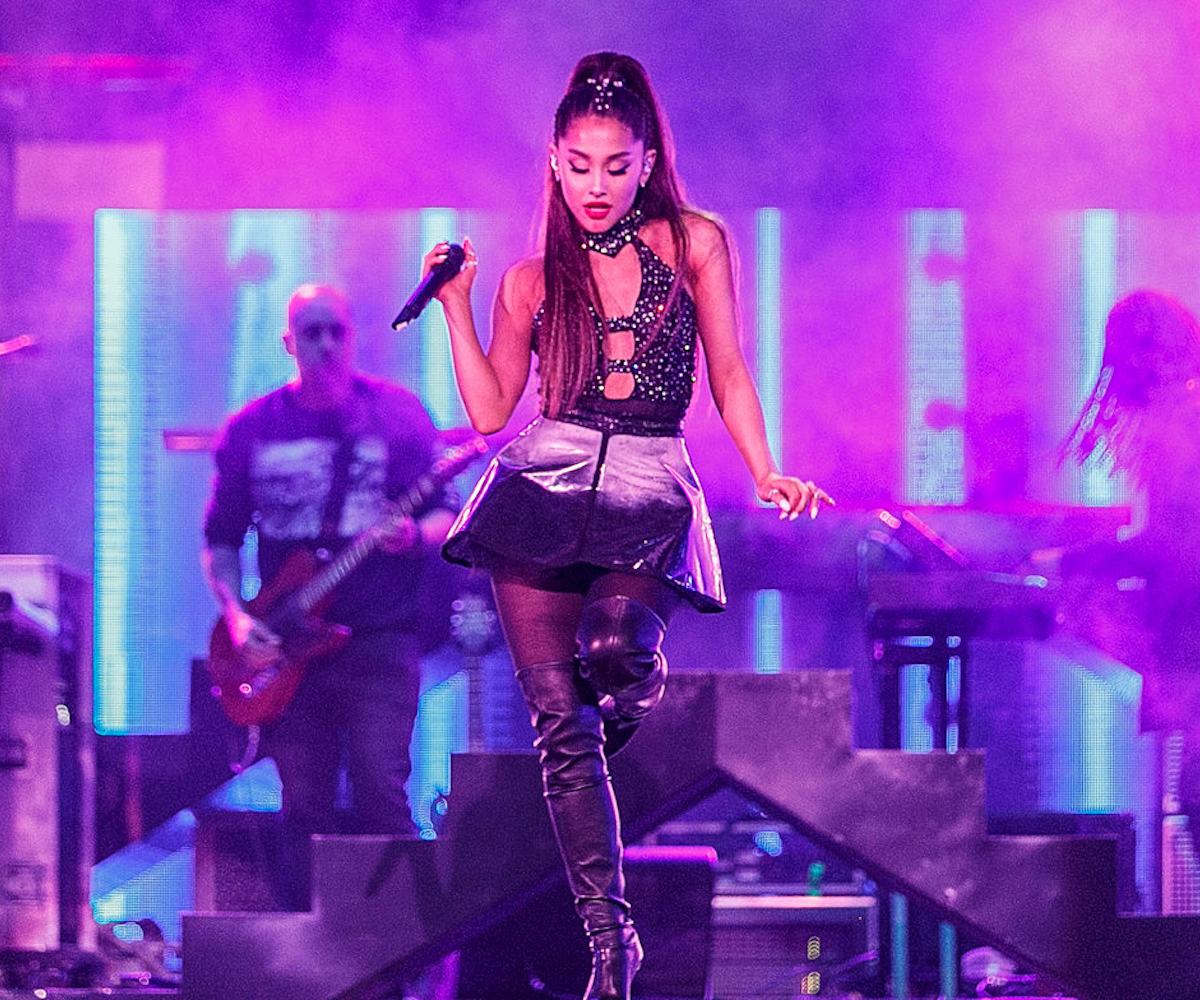 Ariana Grande Is Over The Grammys And She's Not The Only One
Drake, Childish Gambino, and Kendrick Lamar all declined to perform
The Grammys has a problem. Some people might call it a relevance problem. I call it a Beyoncé problem (no, I'm still not over her Lemonade snub). In an interview for the New York Times, Grammy Award show producer Ken Ehrlich calls it a "hip-hop world" problem. Whatever it is, the result is that some of the biggest names in music are declining to pull up for the annual event.
According to the NYT, Drake, Childish Gambino, and Kendrick Lamar all separately declined the opportunity to perform on the show. This news comes after another scheduled performer, Ariana Grande, also backed out when producers put too many stipulations on which songs she could perform.
Today, Grande took to Twitter to double down on why she would be absent at this year's event. After posting a screenshot of an article where Ehrlich told the Associated Press that she wouldn't perform because she didn't have enough time to "pull something together," Grande called that a lie, saying that the reason she pulled out was because "my creativity & self expression was stifled by you." She followed up in another tweet: "It's about art and honesty. Not politics. Not doing favors or playing games. It's just a game y'all. And I'm sorry, but that's not what music is to me."
Clearly Grande isn't alone in these feelings.
"When they don't take home the big prize, the regard of the academy, and what the Grammys represent, continues to be less meaningful to the hip-hop community, which is sad," Ehrlich said about the growing number of rappers and hip-hop artists who have responded to Grammy invitations with a resounding, "I'm good luv, enjoy." It is indeed sad that the artists—most of them people of color—responsible for the most popular genre in music, don't see the benefit of attending what is supposed to be the biggest night in music.