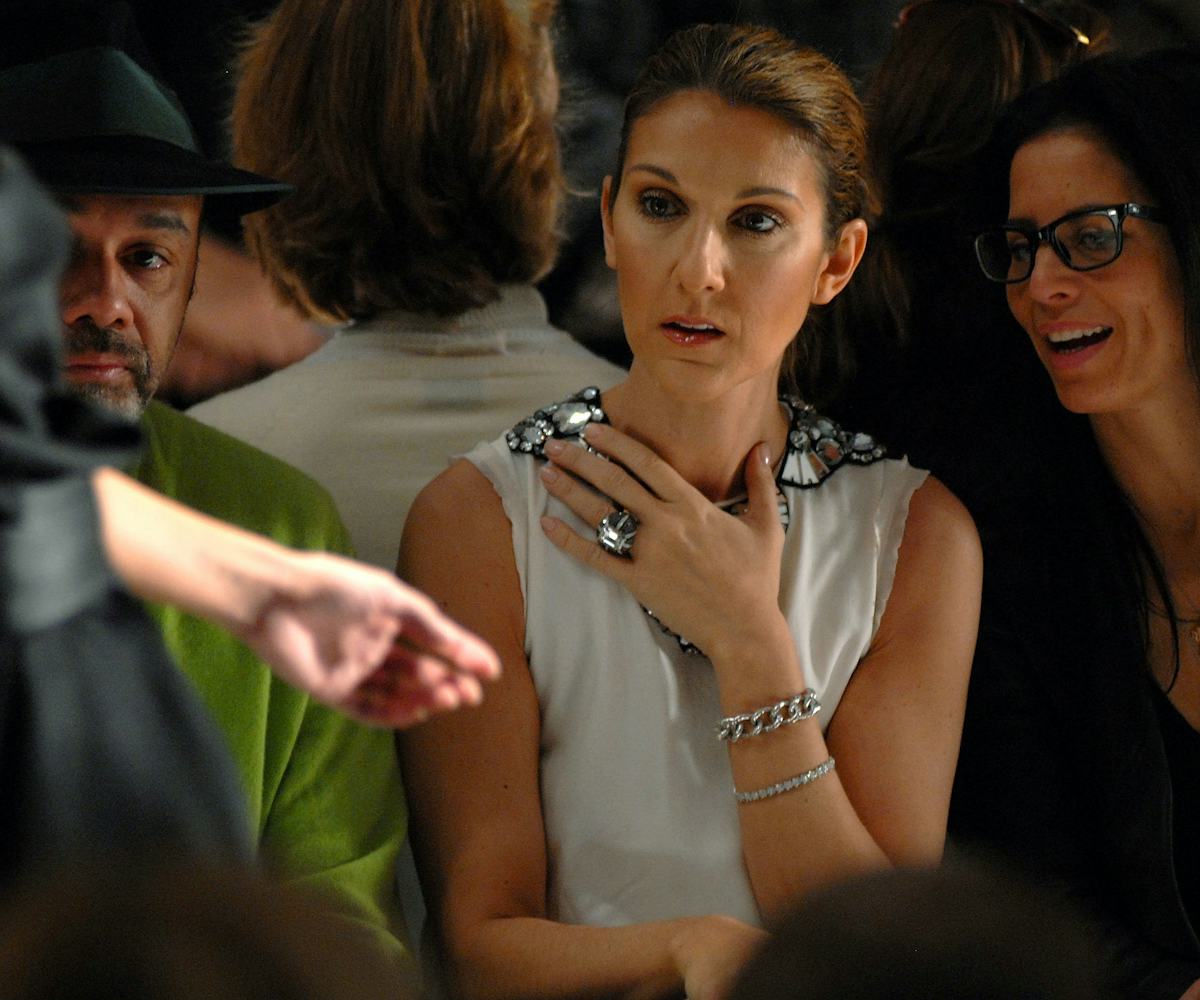 Photo by Rob Loud/Getty Images For IMG.
We Love How Much Céline Dion Loves Couture
If you've been paying attention over the past couple of years, you know that Céline Dion has undergone something of a fashion glow-up (thanks in large part to her stylist Law Roach). The singer's not afraid to experiment with looks others are too timid to try out. What's more, she pulls them off, likely due to her unwavering passion for capital F fashion, as was on full display during this season's Couture shows in Paris.
Here she is emoting over an Armani gown that passes her by.
Fast-forward to the minute mark of this video, and you'll find Dion dramatically reacting to an equally dramatic sequin number.
Our favorite though has to be her appearance at the Valentino show, which brought her (and reportedly many others) to tears.
Now if only we had her reactions to this snarky Couture show.