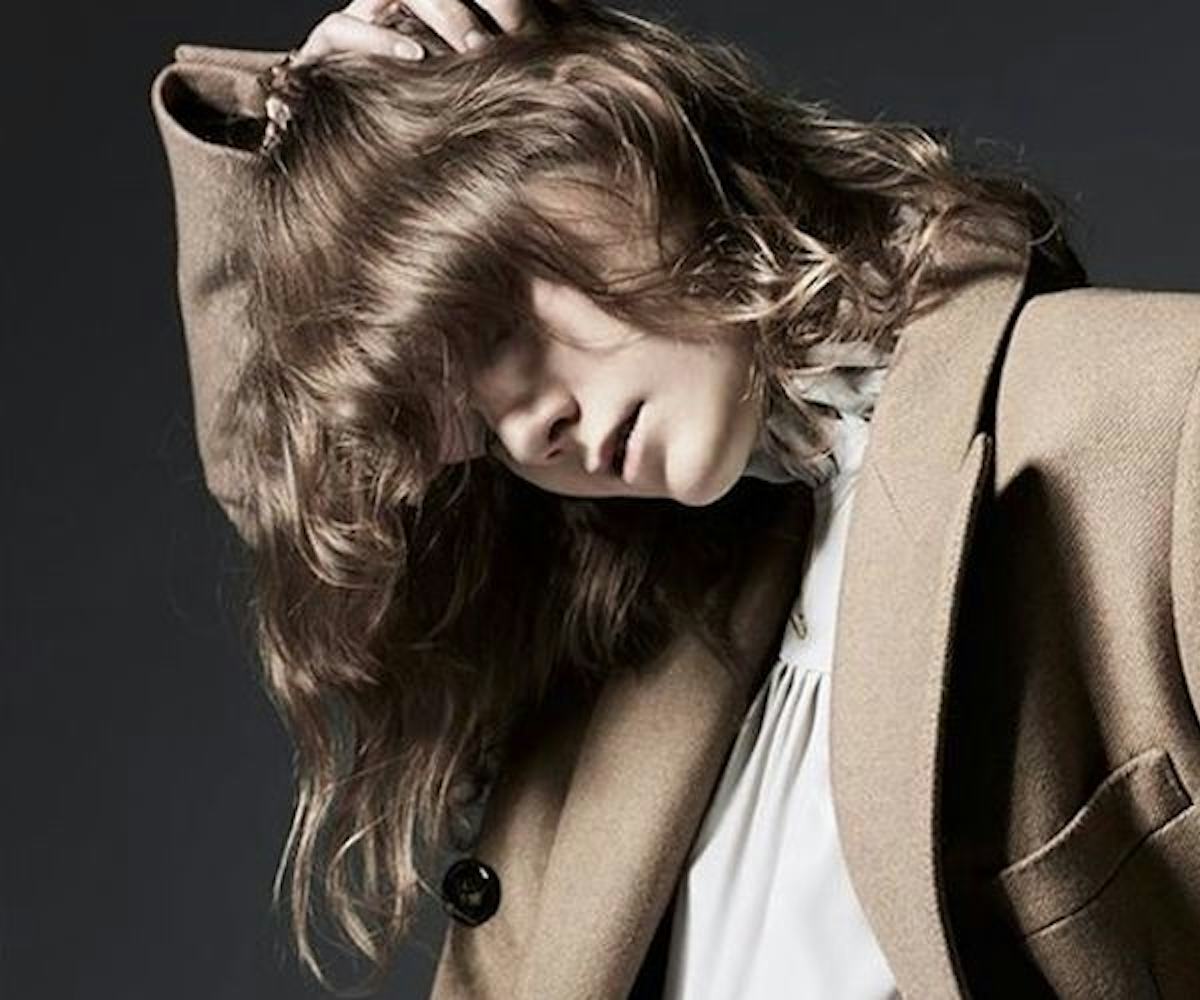 Photo via @celine Instagram
Soon, We Can Smell Like Hedi Slimane's Celine
The designer teased new fragrances on Instagram, and we have questions
Over the weekend, Celine creative director Hedi Slimane teased his fragrance debut for the fashion house. The brand posted a cryptic photo and video on Instagram showcasing three metallic, interconnecting molds, which we imagine will be the new bottles.
Slimane has already brought on some pretty major changes to the brand, reimagining Phoebe Philo's French-chic minimalism with his rock 'n' roll flair and introducing menswear to the brand for the very first time. (Oh, and removing the accent mark from the é.) While Celine's upcoming Haute Parfumerie Collection won't be the fashion house's first foray into fragrance, it will be the first time it has launched a new scent since LVMH gained back its fragrance license from Interparfums in 2011 (and, the first scent launched since Philo's predecessor, Ivana Omazic, in 2006.) This isn't Slimane's first fragrance either. He was responsible for debuting the Maison Christian Dior Perfume Collection, a trio of colognes, back in 2004 during his seven-year stint at Dior Homme.
While Slimane's time at Celine has brought about a lot of mixed opinions, we are curious to see what his version of Celine smells like. While Vent Fou, the brand's first-ever fragrance launched in 1964 by the Céline Vipiana, smelled of galbanum, jasmine, and rose, we'll just have to wait and see what Slimane has in store for us. Leather, musk, and tobacco, perhaps? Or something more in-tune with Slimane's third collection at the helm for Fall 2019, which is arguably much more old-school, classic Parisian than rocker chic?
While there's been no word on a launch date just yet, we're hoping yesterday's post is hinting at a fall debut.