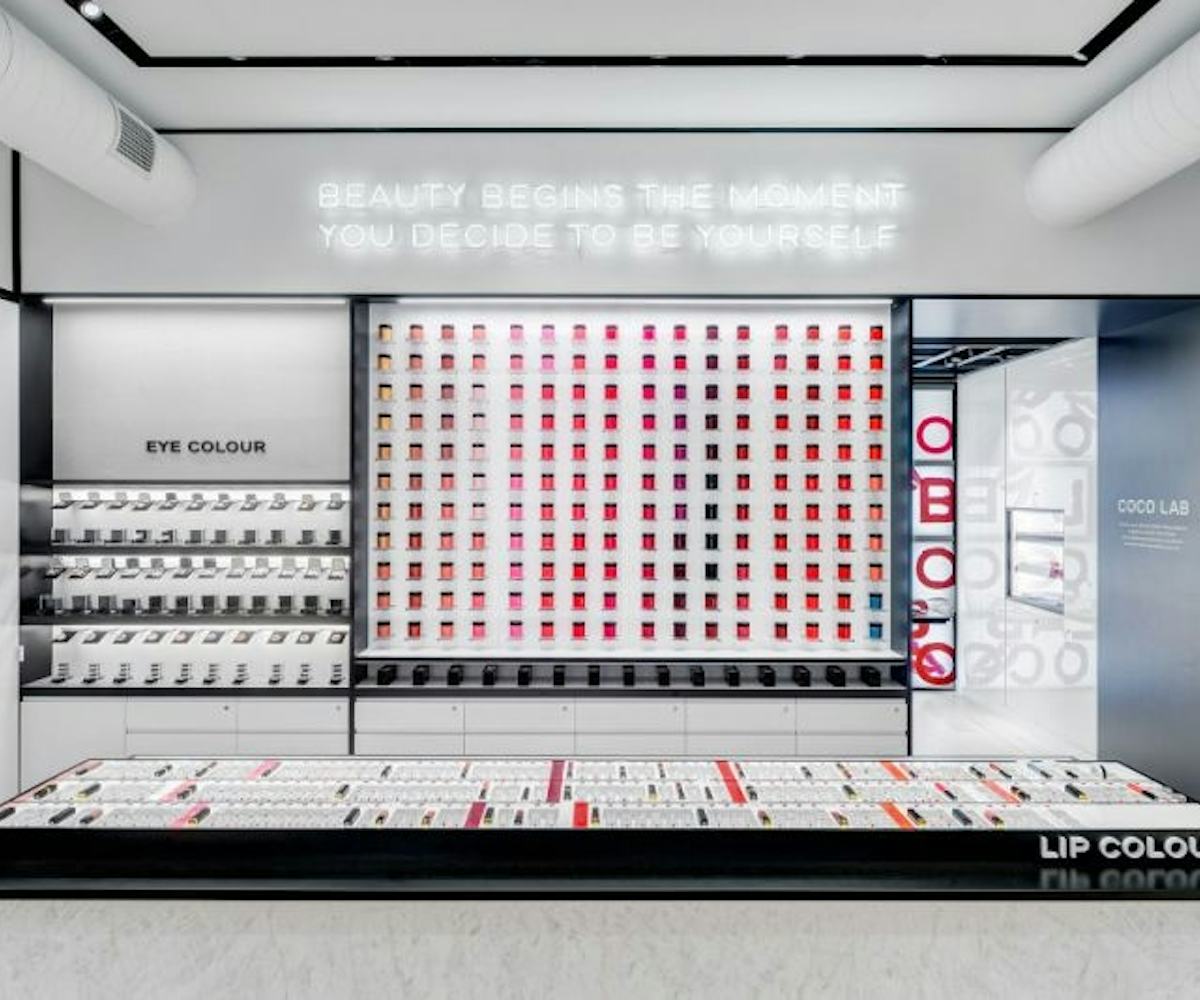 Photo courtesy of Chanel
Chanel Is Opening A Super Instagram-able Beauty Atelier
With custom fragrances, professional makeup application, and lots of photo ops
Chanel is launching a beauty shop where customers will be able to give their skin-care and makeup routines a luxurious lift. Better yet, the Beauté Atelier Chanel looks like it will be a high-end and interactive Chanel beauty flagship, with just as many photo ops as there will be beauty products.
The Beauté Atelier, which opens in New York City on January 25, will feature all of Chanel's skin-care and makeup products and be staffed by makeup "artists in residence" and "skin care guides" to help you pick the best products for you. There will also be a Parfum Atelier with lined shelves of Chanel's fragrances, where you can have a "custom fragrance journey." I don't know what exactly that means, but it sounds great.
The Beauté Atelier will also offer services for makeup application, whether you're looking to get glam for a night out or wanting to learn how to create a daily look. Skin-care experts will also offer "skin services" to help you pick out the best products for your skin type and even give you samples to try out before splurging on the full sizes.
Though the store officially opens on Friday, according to its website, it is hosting "Makeup Happy Hours" today and tomorrow.