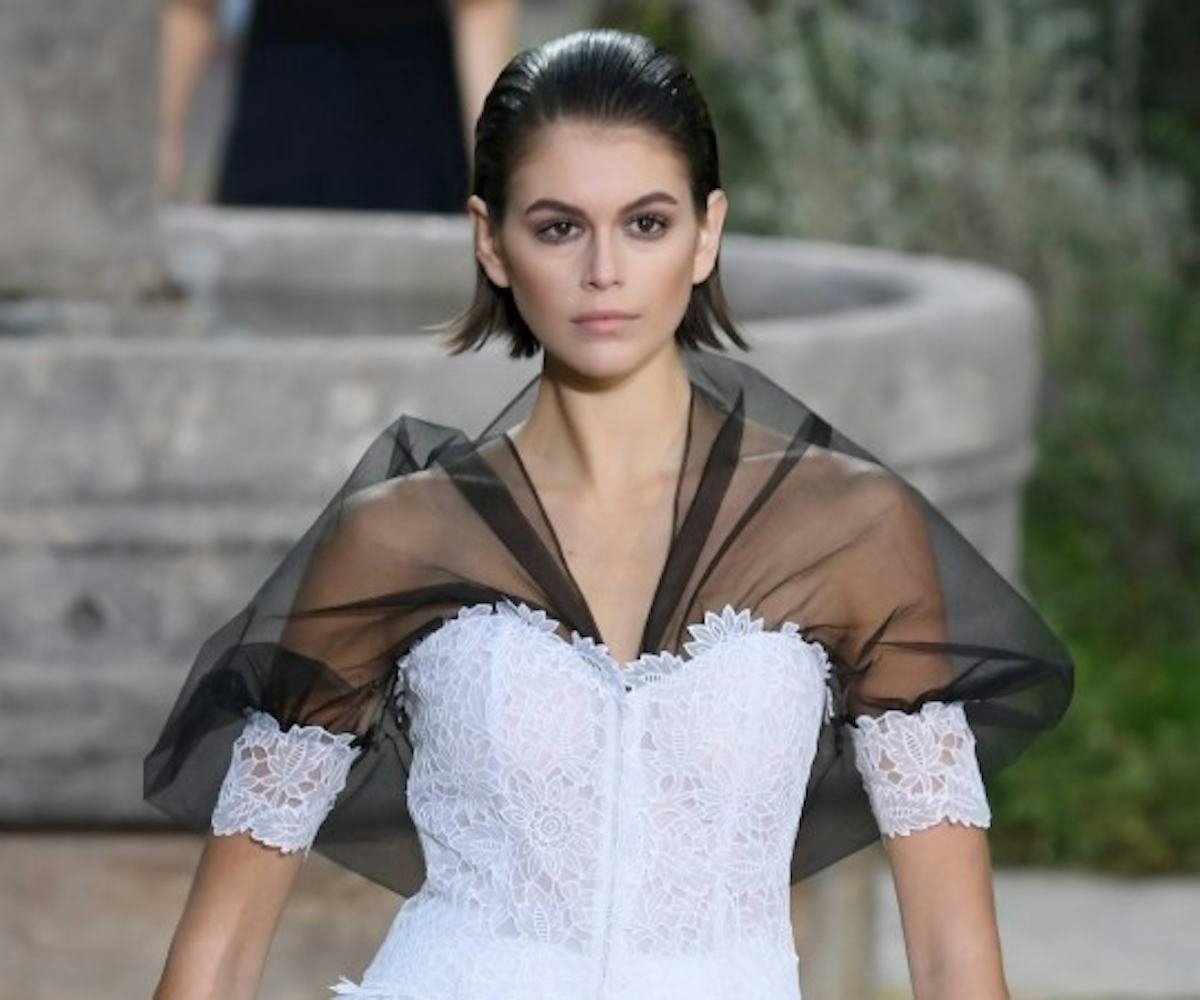 Photo by Pascal Le Segretain/Getty Images
Chanel's Couture Bride Wore Ankle Socks With Loafers
She's not a regular bride, she's a cool bride
Tuesday was Virginie Viard's second haute couture collection for Chanel, held at — where else? — the Grand Palais in Paris. In keeping with tradition, the show closed with a bridal look, but Viard offered a new interpretation of the wedding theme: ankle socks built in to black loafers paired with the simple white dress and veil.
The couture collection was inspired by Coco Chanel's youth spent in the Corrèze region of southwest France, where she was raised by strict nuns in the Aubazine convent. Many of the show's looks, down to the wedding dress, are reminiscent of a vintage schoolyard. The Grand Palais was also made up to evoke Chanel's childhood surroundings, with antique sheets hung up around the space as if they had just been hand-washed.
It was a far cry from the opulent couture guests have grown accustomed to from Chanel, but it holds true to Viard's vision. "I think it's good to make clothes for women in a summer spirit," she told Vogue backstage. "It is so pleasant to go barefoot and wear a long skirt and a big, cotton grandfather shirt, or lace pieces."
Viard even visited Corrèze last summer to gather more inspiration, something she confessed that her predecessor, Karl Lagerfeld, would have likely scoffed at. "Karl didn't like those things," she said. "He always said, 'Oh, it's ugly, ugly!' But I said to myself, I must do this."