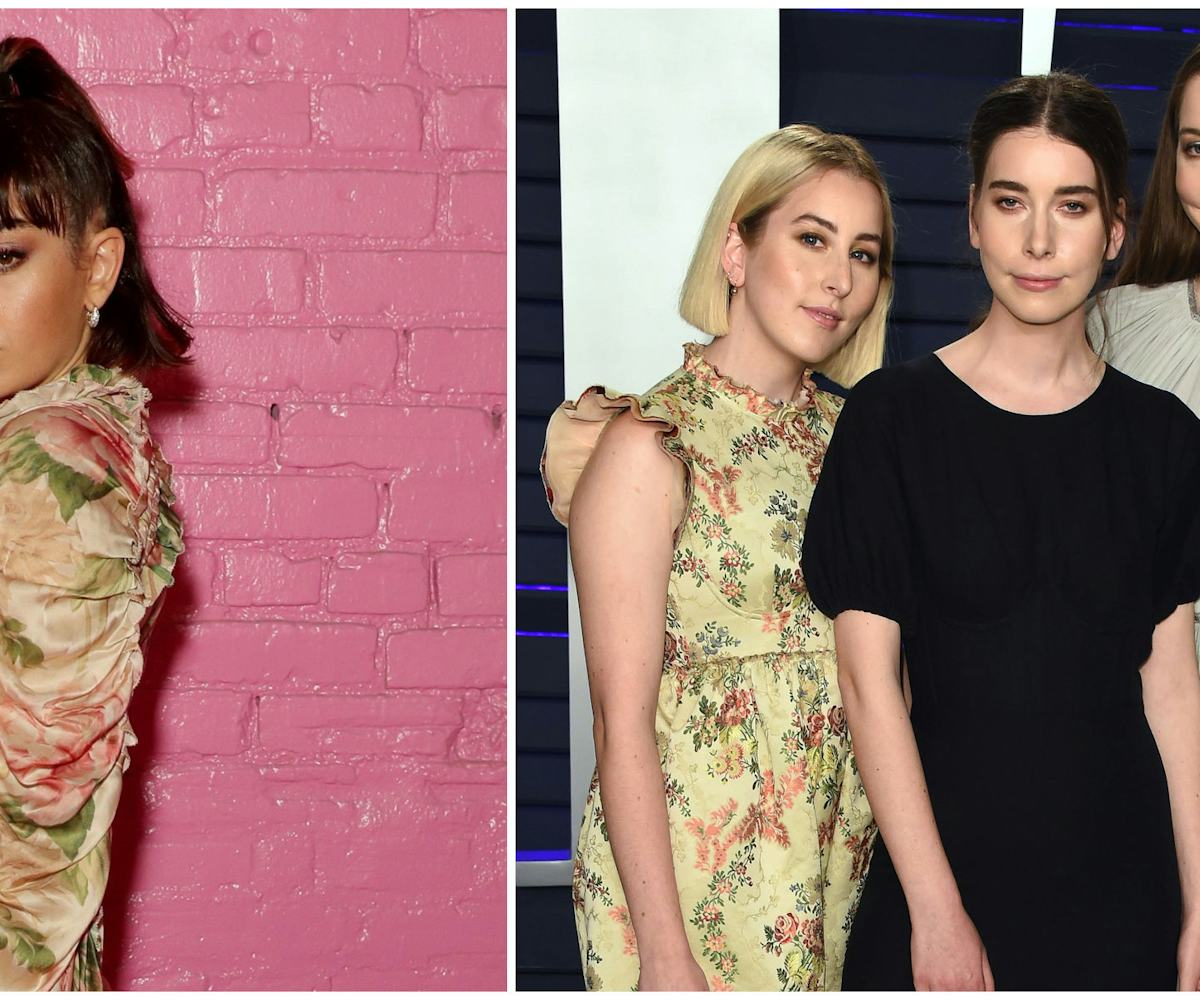 Photos via Chelsea Lauren/WWD/Shutterstock, Jason Merritt/Radarpics/Shutterstock
Charli XCX & Haim Collaborated On A Song, And It Seamlessly Marries Their Different Sounds
Charli XCX is continuing her streak of releasing singles with collaborators—like Lizzo, Christine and the Queens, and Sky Ferreira—by dropping a new song, titled "Warm," with fellow pop queens Haim. This isn't the collab I was expecting, but it's the one we deserve.
Haim isn't the most obvious collaborator choice for Charli XCX, seeing as their music styles are pretty different. Haim usually sticks to more poppy tunes, while Charli's music can be better described as electro-pop and is full of vocal manipulation. But, they bridge those differences and make the song something that works for both of their styles with "Warm."
According to a press release for the single, Charli's forthcoming album is all about collaboration, which is why her recent singles have featured other people. In the Charli LP, releasing next month, she aims to "seamlessly [bind] musical genres from the vast pop spectrum." Judging by her singles, the album will do a pretty amazing job at that.
Listen to "Warm," below.