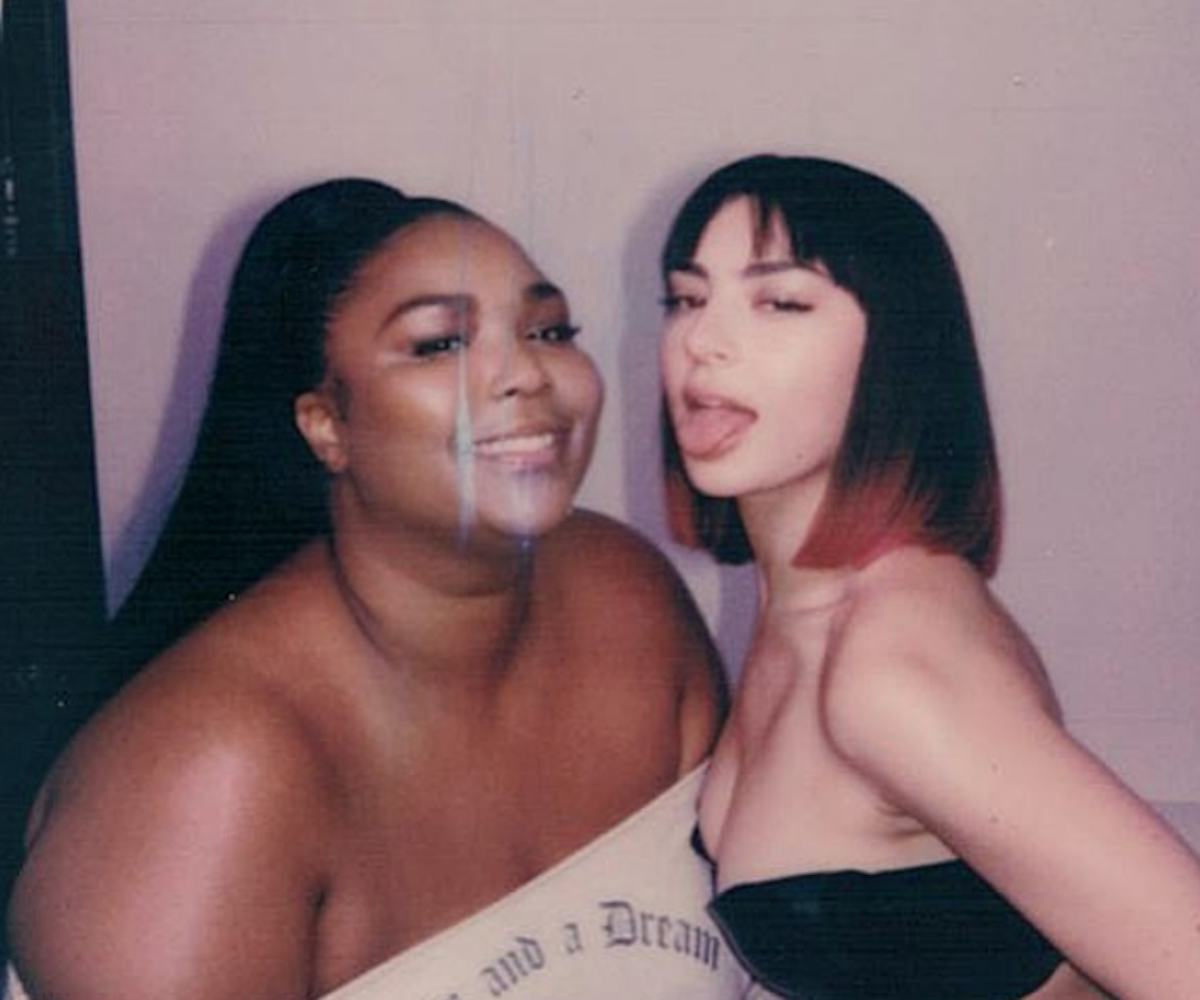 Photo via @CharliXCX Instagram
Charli XCX And Lizzo Just Dropped The First Song Of The Summer Contender
Lizzo and Charli XCX just released the collab they've been teasing all week, and it's just as good as you thought it would be. When you bring two queens of pop together, they're going to make, as Charli XCX promised, a "bop."
In "Blame It On Your Love," Charli XCX turns her angst about "fuck[ing] it up" with a love interest. "So many things I shouldn't do/ But I hate myself for hurtin' you," she sings, saying she can't control herself when it comes to partying and pushing them away. She blames her flighty behavior on not knowing how to handle their love: "Every time you get too close, I wanna run away."
Lizzo, on the other hand, seems to have the opposite problem, tired of having to deal with people making fools of themselves while trying to approach her and "looking at my booty like you don't know what to do." She's only giving people one chance to try to catch her, because, "I'm tryna catch millions/ I ain't tryna catch feelings."
Listen to Charli XCX and Lizzo's masterpiece and our first Song of the Summer contender, below.