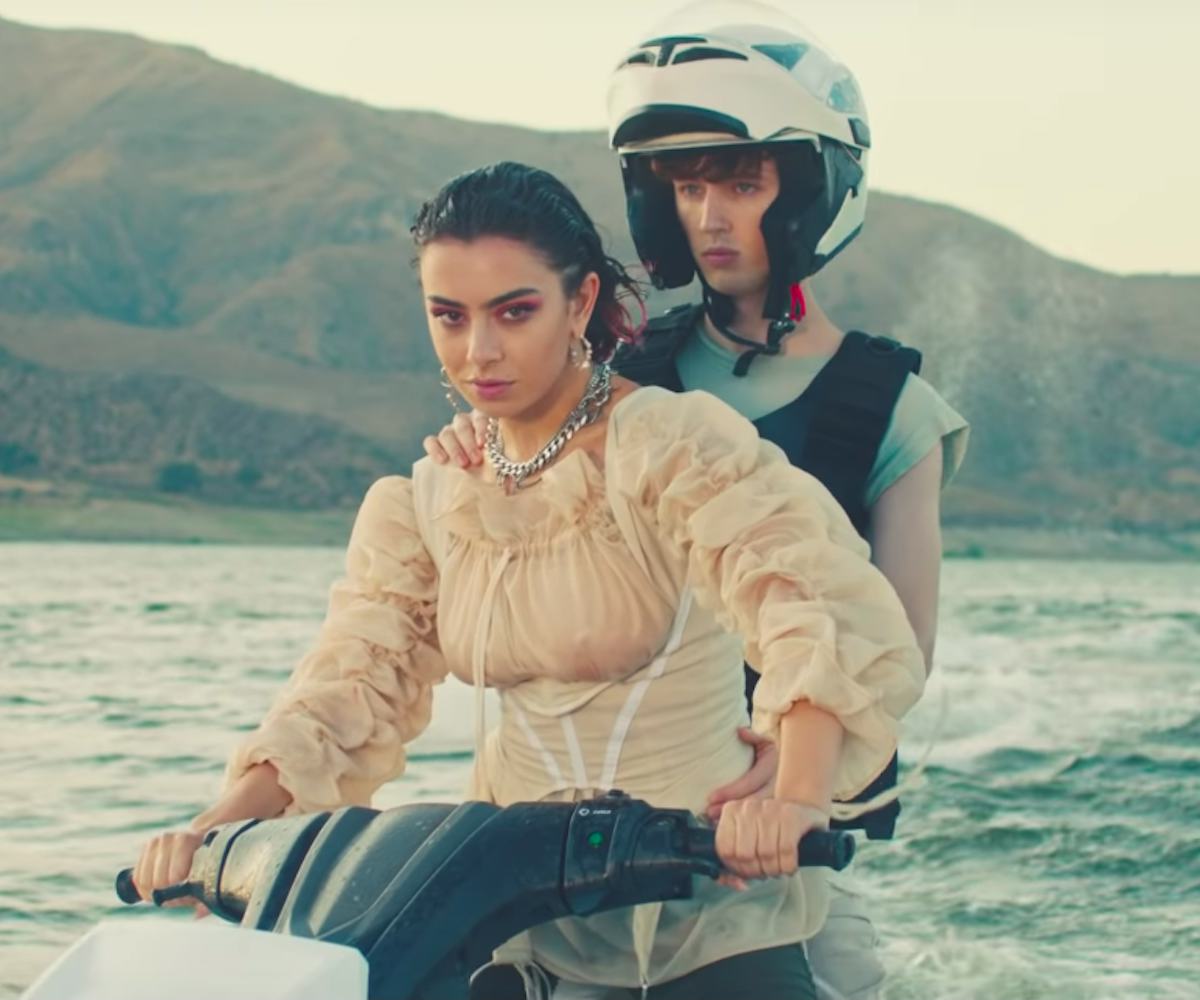 Screenshot via YouTube
Charli XCX And Troye Sivan Show How Not To Jet Ski In "2099" Video
Please don't try any of this at home!
Charli XCX and Troye Sivan have released the music video for their futuristic "1999" follow-up, titled "2099," in which the two ride jet skis away from a burning boat. And, while the video is epic, no one should be taking any tips from these two the next time they take a jet ski out on the lake or beach.
The video sees Charli and Sivan riding their own jet skis while singing the lyrics to the single. Charli, who is wearing a pouffy long-sleeve blouse that doesn't seem suited for watersports, moves between draping herself over the vehicle's handles, lying down over the ski's two seats, and even twerking while standing on the footrests. While Charli looks like she's never ridden a jet ski before, Sivan is either a highly skilled jet skier or had a stunt double. He does flips one right after the other while following Charli, and eventually makes his way onto her ski while both are still moving.
Pretty much the only practical tip you can take from this video's visuals is to wear a helmet and life jacket, and even then it's only Sivan who does that. If you want any other takeaways from the video, listen to the lyrics. The song is an anthem about not giving a damn about what anyone thinks of you, no matter how many people want to share their opinions, and maintaining that you're "way better" than anyone else.
Watch the video, below.