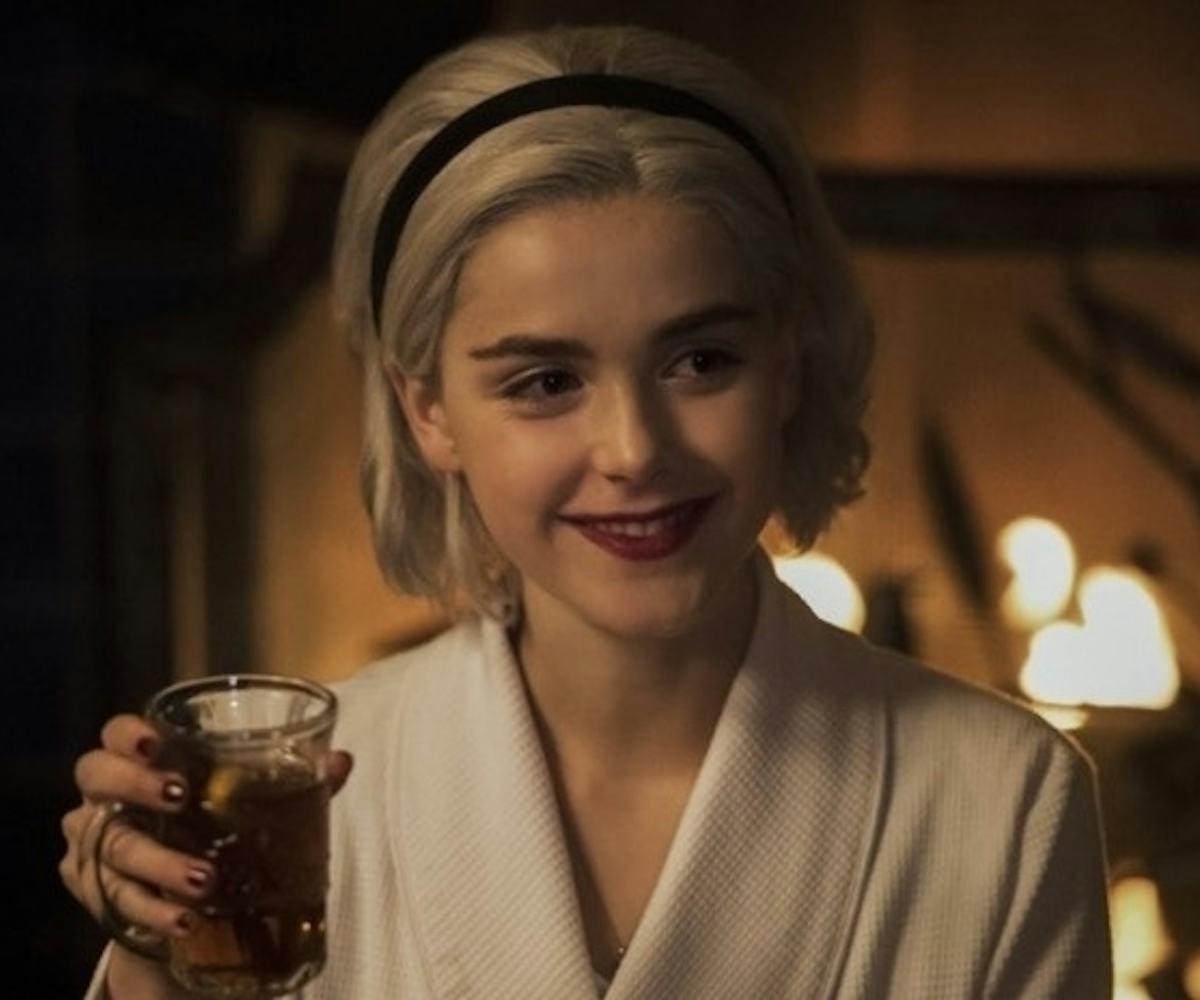 Photo Courtesy of Netflix
We're Getting Two More Seasons Of 'Chilling Adventures Of Sabrina'
Salem the cat shared the news
Just a few days after the release of its holiday special, Netflix has ordered the production of a Season 3 and 4 of Chilling Adventures of Sabrina. Praise Satan!
Sabrina's confidante, Salem the cat, announced the news on Twitter, as well as the release date for the second season. And though he still doesn't speak (not even in the announcement, which includes subtitles), he has a bunch of new episodes to find his voice.
Netflix originally ordered 20 episodes of the series, broken into two seasons. The first season dropped in October, and the second, according to Salem, will be available on April 5. The two new seasons, billed as "parts three and four," will be a 16-episode run, with eight episodes each.
The series' creator Roberto Aguirre-Sacasa said of the news, "I'm thrilled to be continuing to tell Sabrina's chilling adventures with our incredible cast and crew, led by the unstoppable Kiernan Shipka." Shipka and her co-stars also appear excited that they'll be returning to Greendale.
The third and fourth seasons won't start production until next year, but at least we still have Season 2 to look forward to. Maybe we'll finally get that Riverdale crossover that fans have been dying to see.