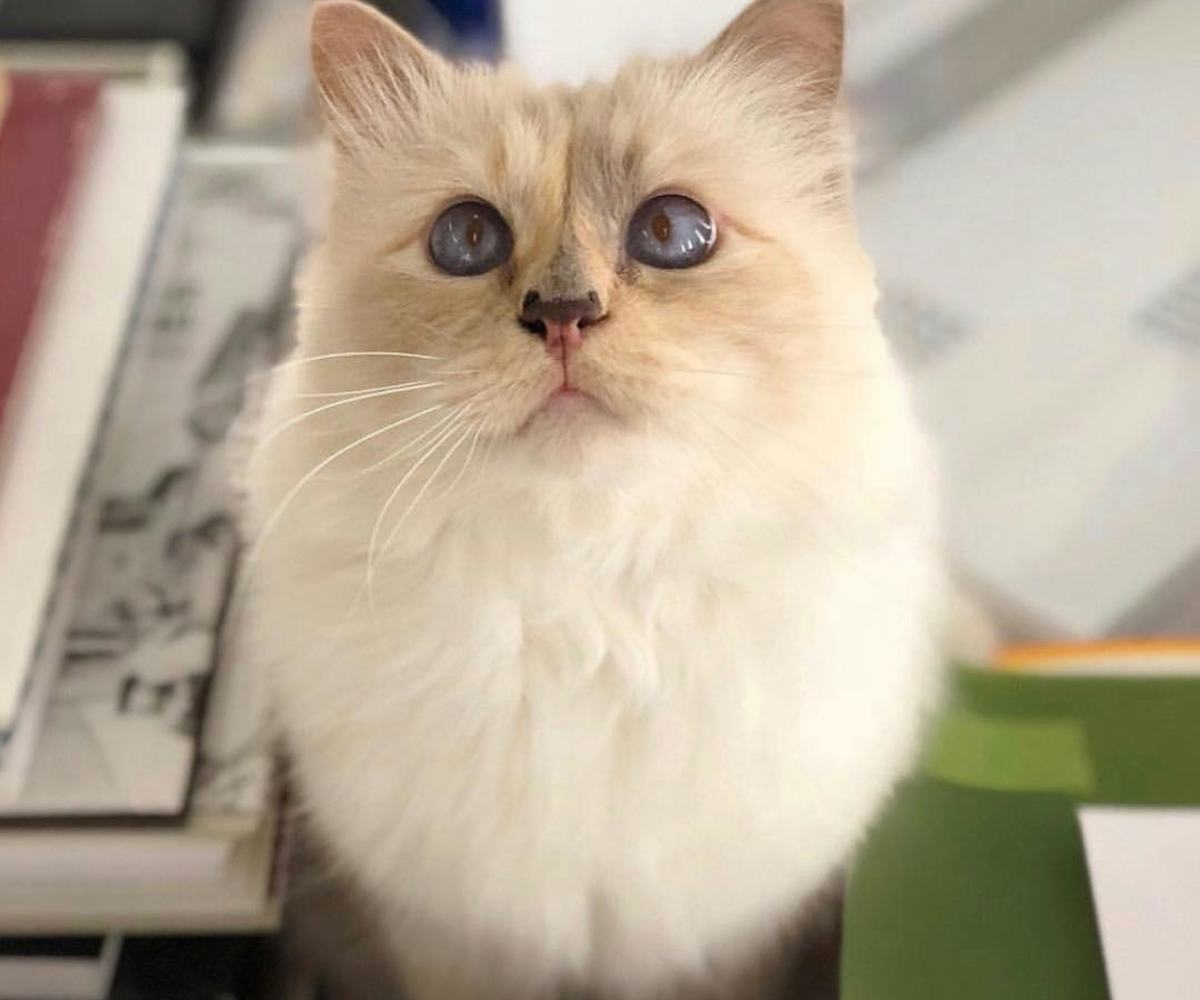 Photo by Francois Durand/Getty Images; Photo Via @ChoupettesDiary.
Choupette Released An "RIP Daddy" Collection In Honor Of Karl Lagerfeld
So this is how cats mourn
While it's unclear who took Karl Lagerfeld's beloved cat Choupette following the death of the designer or whether she actually inherited any of her fortune, it seems she's found a way to honor her late owner. And that's with a line of T-shirts, mugs, iPhone cases, and diaries, all with "RIP Daddy" printed on them.
The collection comes from Choupette's Diary, the social media account meant to be the voice of the pampered pussy. According to Paper magazine, a press release states: "While this has been a heartbreaking time, the Choupette's Diary fans, followers, and fashion folk have filled her with love and support for which she will be eternally grateful. With this love and support, it has given her strength to put her best paw forward and launch a commemorative #RIPDaddy collection."
The illustrations on the items include an animated Choupette wearing a veil and Lagerfeld's signature sunglasses and black tie. It's all very extra, just like we imagine the larger-than-life designer would want it.
An Instagram post from @ChoupettesDiary further explains that a portion of the proceeds from select items will be donated to the Hellen Woodward Animal Center, which "provides a variety of services that benefit the community through educational and therapeutic programs for people, and humane care and adoption for animals."
You can check out the full collection here.