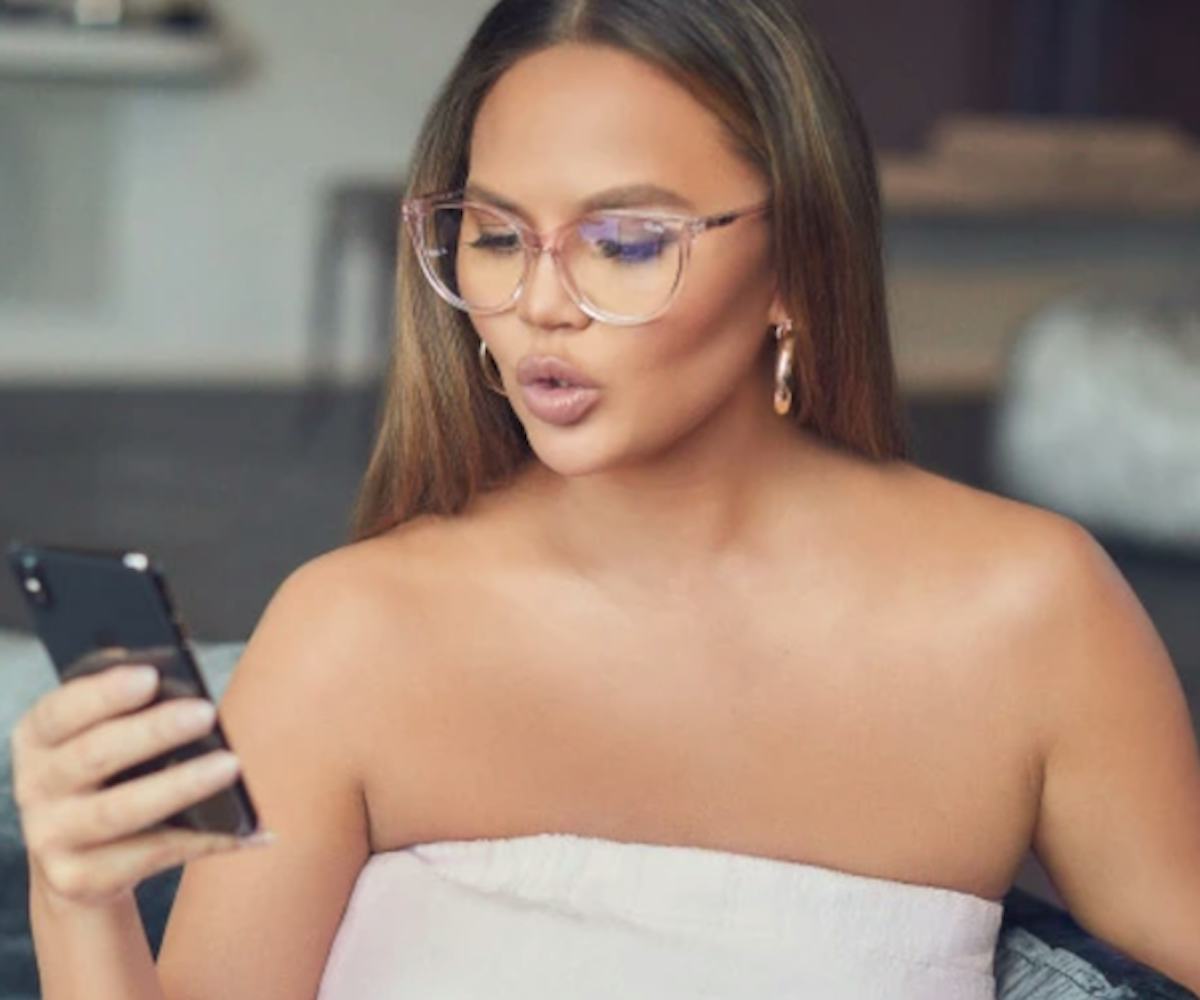 Photo courtesy of Quay
Chrissy Teigen Wants To Protect Your Eyes From Harmful Blue Light
She's the latest face of eyewear brand Quay Australia
Model and troll-shamer extraordinaire Chrissy Teigen is heading up a brand-new campaign, complete with her very own eyewear collection.
She teamed up with Australian eyewear brand Quay—who has put out collaborative collections with the likes of Kylie Jenner and Jennifer Lopez in the past—on a brand-new assortment of opticals and sunglasses. QUAY x CHRISSY reimagines some of its best-selling frames in a range of chic neutrals and soft pinks.
While the collection features classic (and universally flattering) sunglasses styles such as aviators and oversized frames, it's the optical frames that we're most excited about. All of the eyeglass frames feature lenses with blue light-filtering technology, which aids in protecting us from the harmful effects of our phones and computers. Even if you don't wear a prescription yourself, shielding your eyes against blue light is pretty much essential in today's digital age.
The frames all range from $50 to $60, giving us all the more reason to snag them all.
Additionally, in the new campaign video starring Teigen and her daughter Luna, has settled the debate on how to properly pronounce the brand name. (Quay is actually pronounced like "key," and not "kway." You learn something new every day!)
Head on over to Quay to shop the full collection, and take a closer look at the new frames, below.