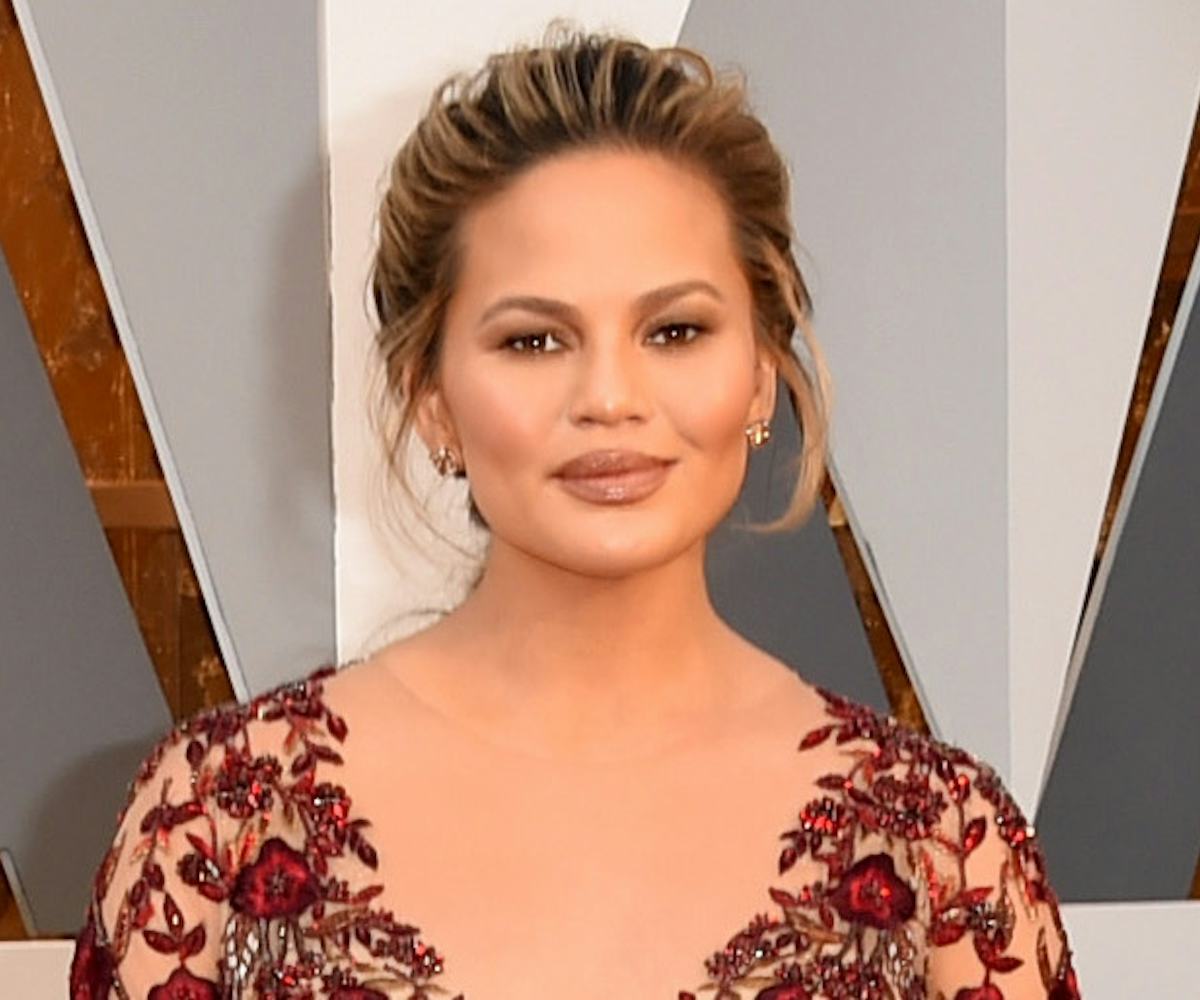 Photo by Jason Merritt/Getty Images
Chrissy Teigen's Daughter Just Channeled Her With A Meme-Worthy Cringe Face
Looks like Chrissy Teigen's daughter, Luna, inherited Teigen's meme-worthy expressions. The model and cookbook author posted a photo of her daughter giving the same uncomfortable face that she gave when Stacey Dash walked on the Oscars stage in 2016. And, it's priceless.
Teigen posted a photo of her daughter sitting in her dad John Legend's lap on the set of The Voice, which Legend co-hosts. Luna, wearing noise-canceling headphones, doesn't seem to like whatever she's hearing, and she's not being subtle about it at all.
The resemblance is uncanny:
Teigen's caption—"omg me"—is very fitting too. Maybe Luna was posed for the photo, but we'd like to believe that it's just natural and that she got it from her momma.
We're glad to see Teigen has started training her kids to be sassy as hell early on, but then again, we didn't expect anything less.