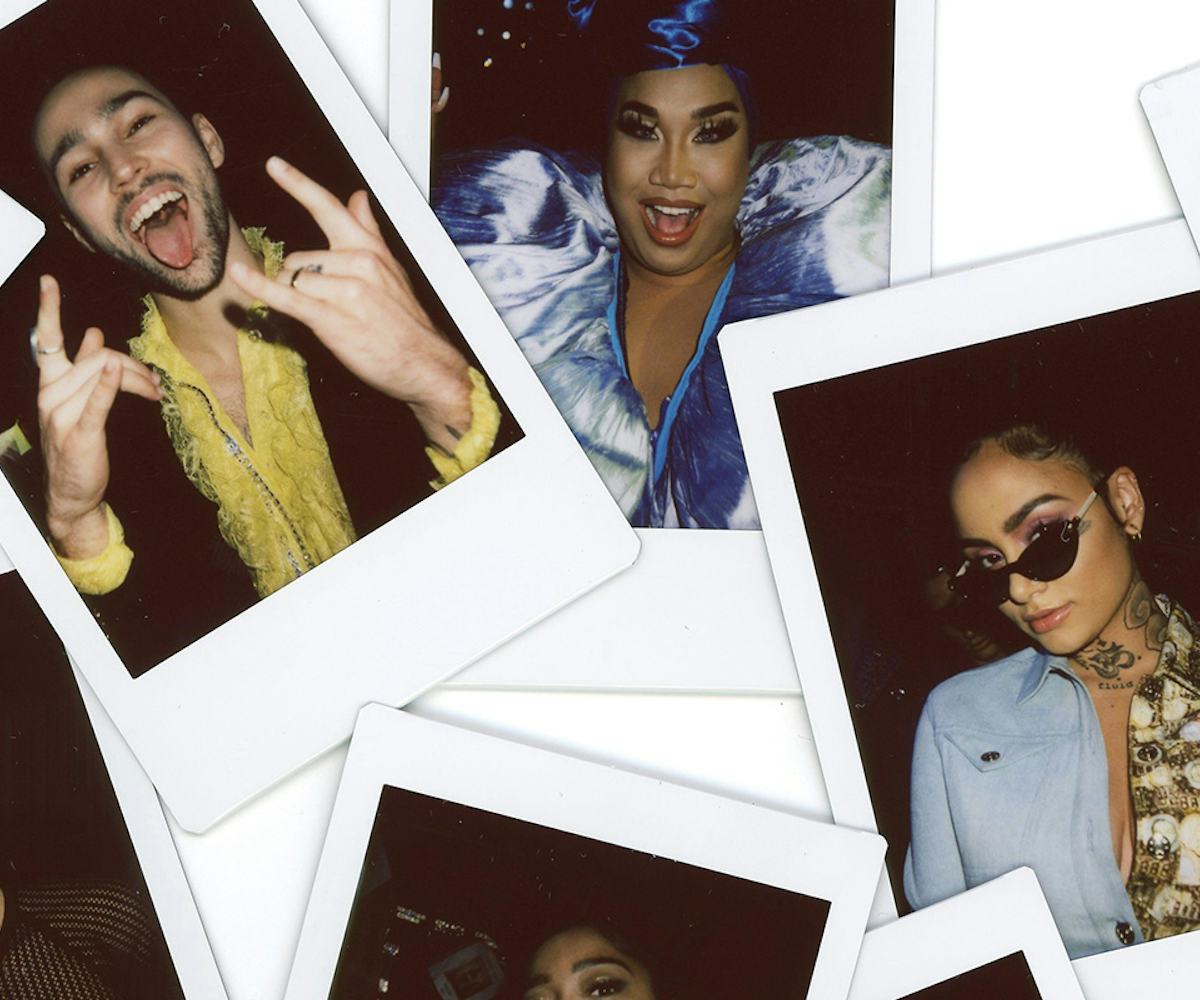 Photos by Vincenzo Dimino
We Snapped Polaroids Of Kehlani, Keke Palmer, And More At Christian Cowan's Show
Get a peek at all the perfect looks
Christian Cowan's Spring 2020 show was iconic both on the runway and off. Cowan's clothes were sequin-y, sparkly masterpieces that blinded us in the best way possible. Also blinding? Cowan's front row, which was filled with celeb fans like Patrick Starrr, Cameron Dallas, and Keke Palmer.
Below, see who we ran into, and get a peek at the perfect looks they wore via the Polaroids we snapped.
Kehlani looked otherworldly. Like, she's literally glowing.
Cowan himself! A king! A legend!
Keke Palmer is yeehaw culture.
Karrueche Tran's super subtle eye look matches her jacket, and I'm here for it.
Please teach me how to look cool while wearing glasses inside, Kehlani.
Patrick Starrr's blues were so dreamy.
Cameron Dallas is a whole entire mood.
Meghan Trainor's oversized bow bag was the star of her outfit.
MAX and Dallas had the same pose idea, but it was a good one.