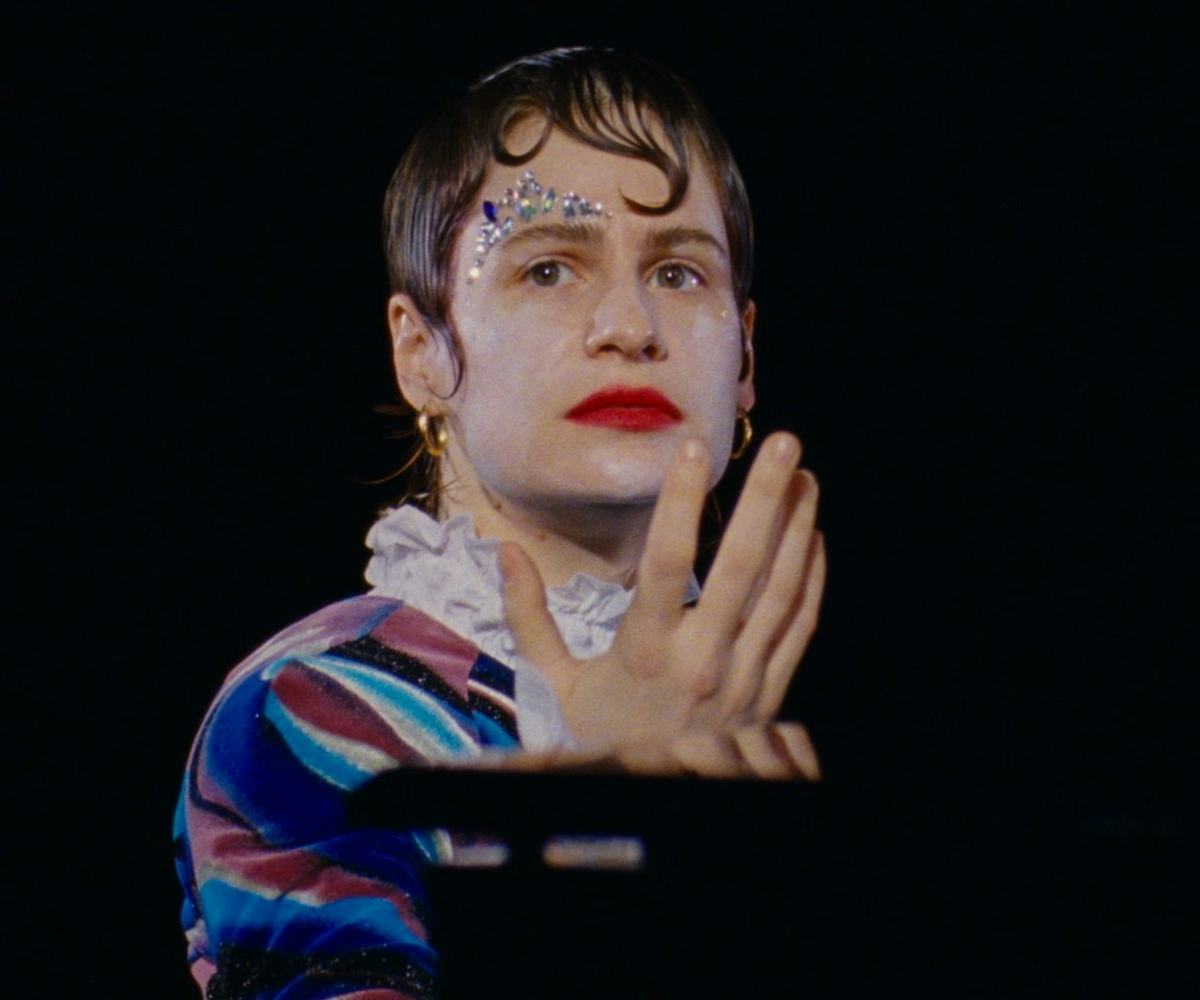 Christine And The Queens Shares Emotional 13-Minute Film And New EP
The French pop phenom surprise-released 'La Vita Nuova' on Thursday
Christine and the Queens is back with a brand new EP and an accompanying 13-minute film. The French pop phenom surprise-released La Vita Nuova Thursday afternoon, a few weeks after sharing the single "People, I've been sad," the first track on the new project. She also released the concept film of the same name, which was created by Christine herself and directed by Colin Solal Cardo. The exhilarating film follows the artist as she dances through the Palais Garnier opera house in Paris — from its roof, to a dance studio, before landing on its stage for a powerful and emotional performance.
The film is a dreamy visualization of the emotions Christine puts into each songs -- from thrashing anger on the roof, to longing as she sits behind a piano alone on stage. In one scene featuring a group of dancers in a rehearsal space, joyful dancing turns into a run-in with a blood-hungry vampire. The bloody theme continues throughout the film, as Christine encounters several different characters and wipes blood from their faces, before ultimately becoming a vampire herself. Fellow pop star Caroline Polachek makes an appearance at the end for the title track, dressed in a black crop top with gloves and matching high-waisted shorts. They dance together under flashing lights for an iconic and horror-camp finale.
To celebrate the project's release Christine will also throw a club night on Friday, which will include sets from herself and other artists. Her last album, Chris, which came out in 2018, received widely positive reviews. Watch La Vita Nuova, and stream the EP below.