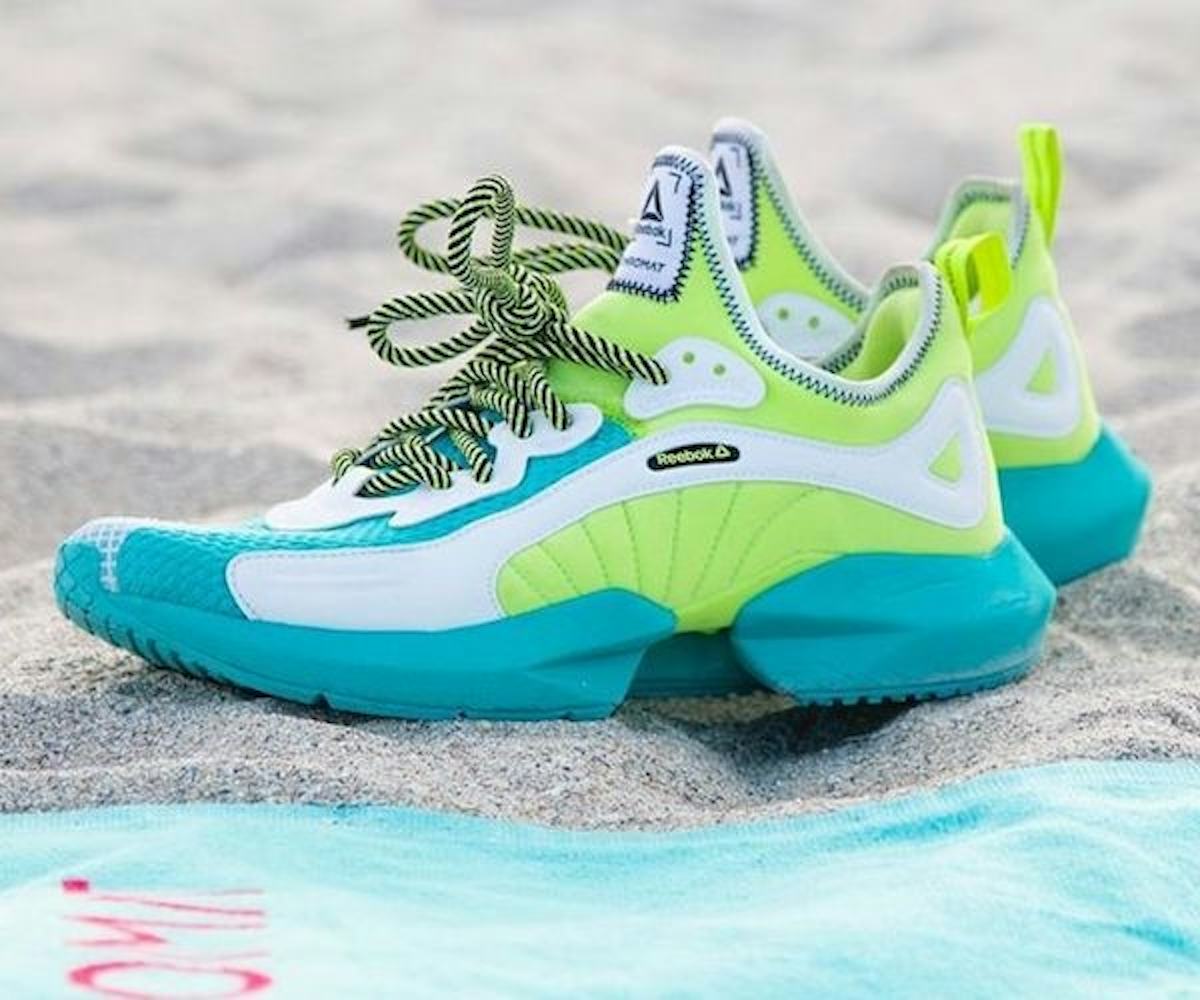 Photo via @chromat Instagram
Chromat Just Launched The Chunky Neon Dad Sneakers Of Our Dreams
This collab marks the label's first foray into footwear
We've long championed New York City-based label Chromat, not only for its inclusive range of swimwear, resort wear, and sportswear that's truly designed for all bodies but also for being adamant that these bodies are represented in both the brand's campaigns and on the runway. Designer Becca McCharen-Tran has been making waves in the world of fashion for putting her pieces on a cast of models that's inclusive of size, race, age, gender identity, and ability for nearly a decade. With that said, we couldn't be more excited as the brand launches its very first collection of footwear.
First appearing at this past February's Fall 2019 show, turns out, these blinding-bright sneakers weren't simply pairs of never-before-seen Reeboks, but were, in fact, a collab between the two brands: Chromat x Reebok Sole Fury.
The clunky beauties are not only gorgeous but also pretty functional. Made of a breathable and lightweight mesh upper, they make for a fashionable summer sneaker; Reebok's cushion and midsole design and materials, though, allow for flexibility, stabilization, and comfort when it comes to performance. The sneakers are available in three colorways—a color-blocked neon coral-and-fuchsia, a teal-and-slime green combo (our personal favorite, TBH), and all-white with hot pink accents and laces—and will retail for $120 a pop.
You can shop the shoes starting today at Chromat.co and soon at Reebok.com.