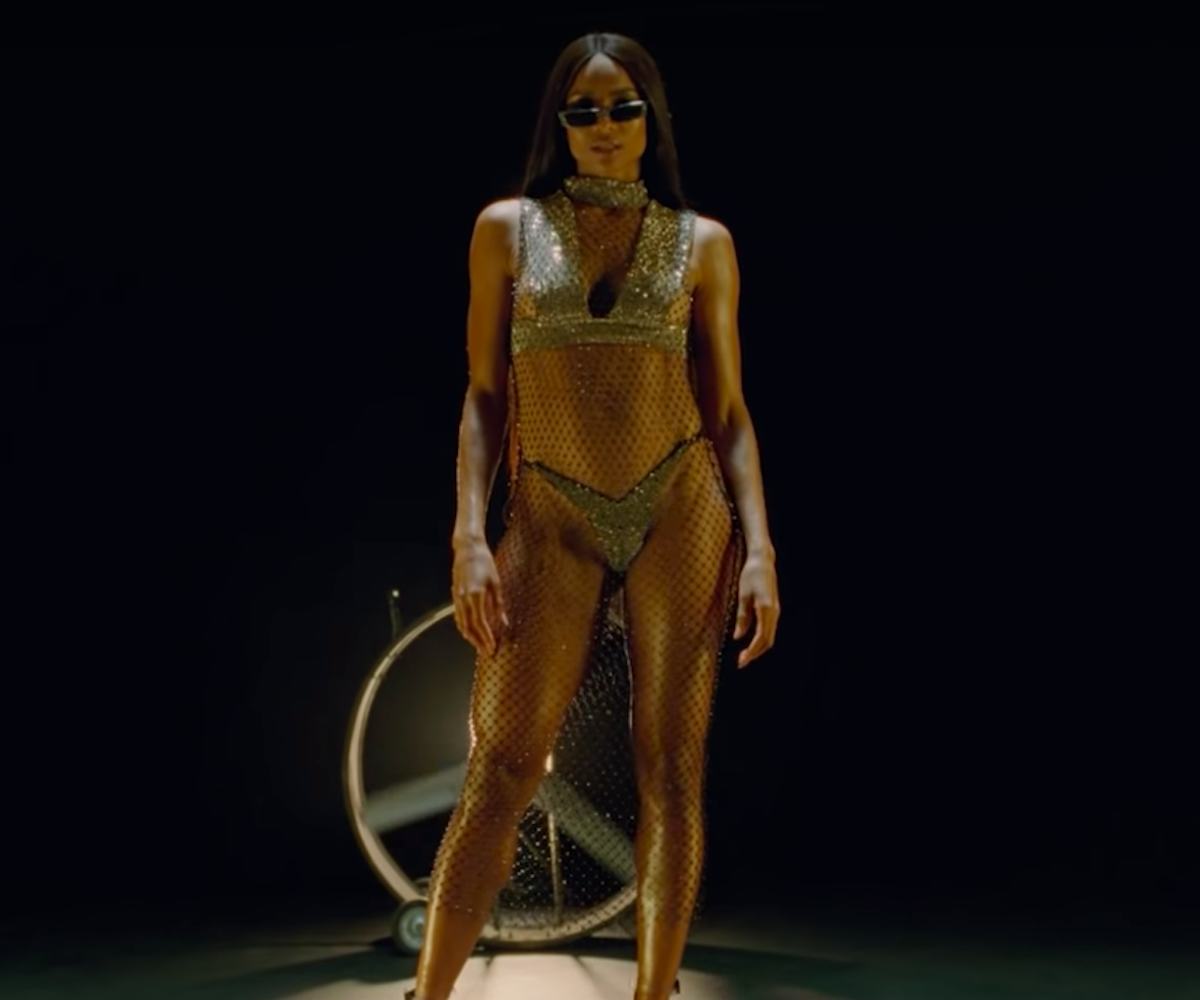 Photo Via YouTube.
Ciara's New Song "Greatest Love" Is Perfect And Really Personal
She made a track for Russell Wilson and no one else
For many people, Ciara's 2018 "Level Up" was her big comeback moment. The upbeat record triggered a viral dance craze and has racked up almost 149 million views on YouTube. But the only things that are "yummy all in my tummy" are food and I'm too old to learn the new dance moves. So, "Greatest Love," the sexy music video that she released yesterday just in time for Valentine's Day, is the glorious Ciara glow I've been waiting for.
The visuals for the song put all of the singer's best assets on display; her fluidly feminine stye, her unbelievably toned figure, and her ability to hypnotize us with how she moves it. I can tell you now that you haven't lived until you've seen Ciara just stand still, in a thong bikini and sheer dress, on a spinning platform. It's conceptual glamour at its finest.
The song, produced by Jasper and Rod Cameron, is the kind of slow bop I'll be body rolling into spring with; It picks up right where 2013's "Body Party" left off. But "Greatest Love" is, first and foremost, a love song for Ciara's husband Russell Wilson. Lines like "I should've known when you took my son as your own" and "I see our love when I look at our baby girl, I'm a lucky girl" are direct references to their blended family. Ciara's oldest son is with rapper Future and, speaking of him, I couldn't help but wonder if this line was about their breakup: "Ask God to take out everything toxic in my life and baby, he did."
I don't have a son for someone to accept, or a daughter to see our love in, but I'm prepared to pretend I do so that I can step into this Ciara energy. Check out the video below.